After making its debut with our Builder's Edition 324ce back in early 2020, Urban Ash has delivered resounding proof that quality tonewoods not only exist half a world away — they grow right here in Taylor's own backyard. Though we'll always love building guitars with classic, time-tested woods like Indian rosewood and mahogany, there's something extra special about being able to offer players an exceptional playing experience using homegrown materials. For Taylor, Urban Ash is more than just a great tonewood — it's a major step forward in our mission to develop more sustainable ways of building guitars.
What is Urban Ash?
Urban Ash is our name for wood from Shamel ash trees, which are also known as evergreen ash. It's a species that was widely planted in areas of Southern California after World War II as a fast-growing shade tree in conjunction with new housing developments. As is the case with other tree species in urban and residential areas, ash trees eventually need to be removed, whether because they've reached the end of their natural life cycle or they're posing a public safety risk.
Previously, these ash trees would be sold for firewood or otherwise disposed of. That's where Taylor comes in. Through our collaboration with the experienced tree care professionals at West Coast Arborists (detailed elsewhere in this issue), Taylor sources guitar-grade wood from those ash trees.
Urban Ash, it turns out, is ideally suited for guitar-making: Its properties are similar to high-grade mahogany, and it's easily workable into the shapes and cuts needed for building acoustic instruments. Urban Ash's musical attributes include a bold midrange response and a strong focus on the fundamental note.
To date, we've used Urban Ash as a back-and-side wood in the aforementioned Builder's Edition 324ce and our compact GT/GTe Urban Ash twins. Now, we get to expand the role of Urban Ash in the acoustic world with our first two guitars featuring solid ash tops, serving up new visual presentations and musical possibilities for players.
424ce LTD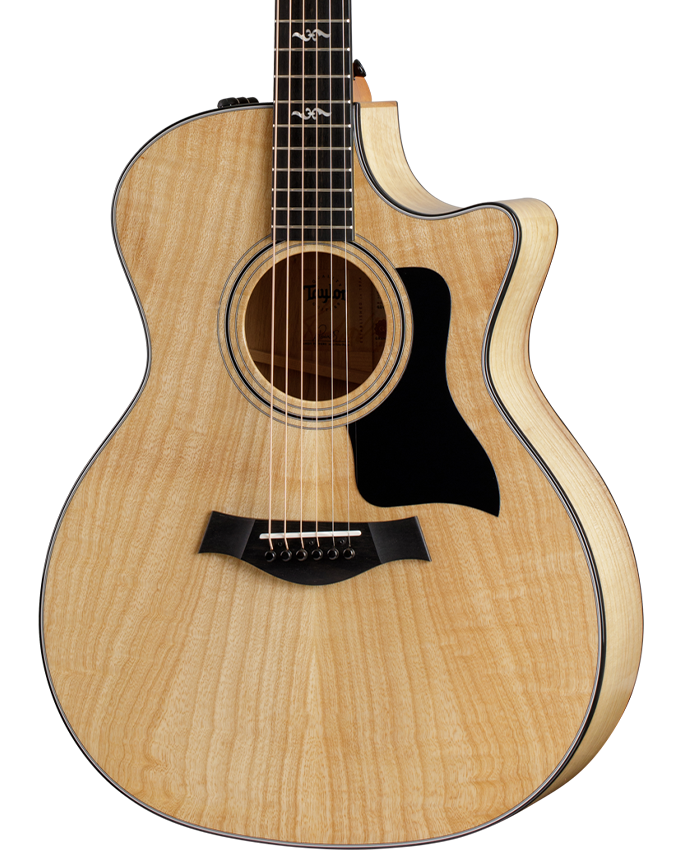 Back/Sides: Urban Ash
Top: Urban Ash
Body Shape: Grand Auditorium
Fretboard: West African Crelicam Ebony
Bracing: V-Class
Nut Width: 1-3/4"
Scale Length: 25-1/2"
Electronics: ES2
Protection: Deluxe Brown Hardshell Case
Our 400 Series embodies cross-genre musical utility, so it felt like the perfect place to introduce this Urban Ash Grand Auditorium with similarly broad musical applications.
In addition to an all-ash body, we chose to showcase ash's natural blonde complexion, revealing the rich character of the wood grain and a subtle range of creamy hues.
Inside the guitar, our tone-enhancing V-Class bracing coaxes more of the natural sonic properties of the ash, which, in this case, means more of the dry, mahogany-esque midrange response players might have heard from the Builder's Edition 324ce. Like its more common hardwood-top counterparts, Urban Ash yields a clear focus on the note you play, offering exceptional balance across the frequency spectrum.
Sonically, the real difference in this model comes with the ash top. Players can expect some of the natural compression that usually comes with hardwood tops, an effect that takes the edge off the initial attack for a smoother, more refined punch. But as chief guitar designer Andy Powers discovered in the wood-selection process for this model, Urban Ash is not merely a replacement for mahogany. Though its tone profile is similar, the ash's somewhat lighter average weight gives it a breezier character when used as a top wood.
"There's a pretty fair range of density when it comes to mahogany," he says. "Generally speaking, Urban Ash is comparable to the middle and lighter weight range of mahogany, which lends it an open, airy quality."
Visually, a gloss finish adds an elegant luster to the ash body. Our Renaissance fretboard and peghead inlays in Italian acrylic reflect the guitar's affiliation with our 400 Series, while other distinctive touches — black binding, satin black tuners, a black pickguard and a black 3-ring rosette — add striking counterpoints against the blonde ash body.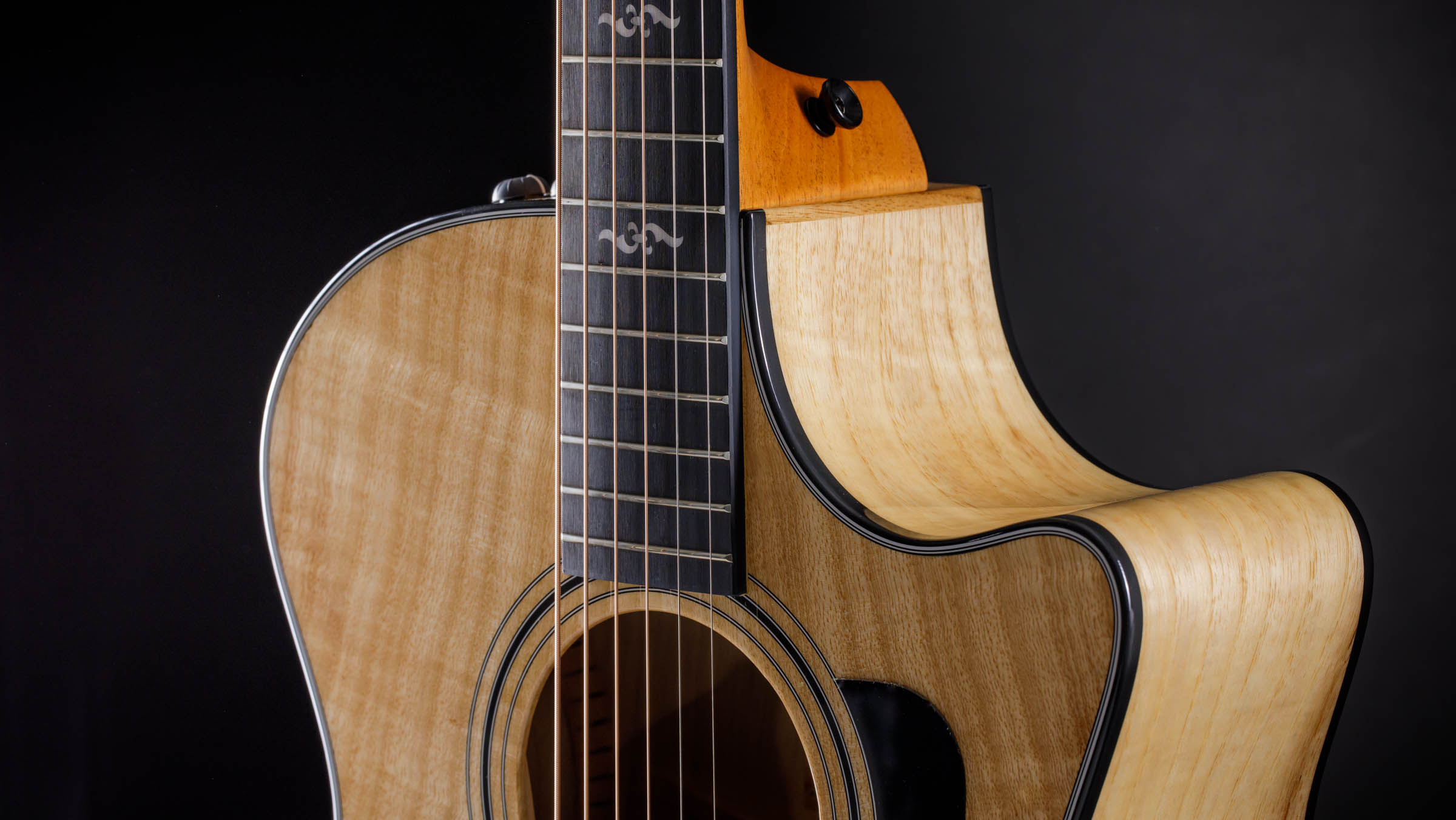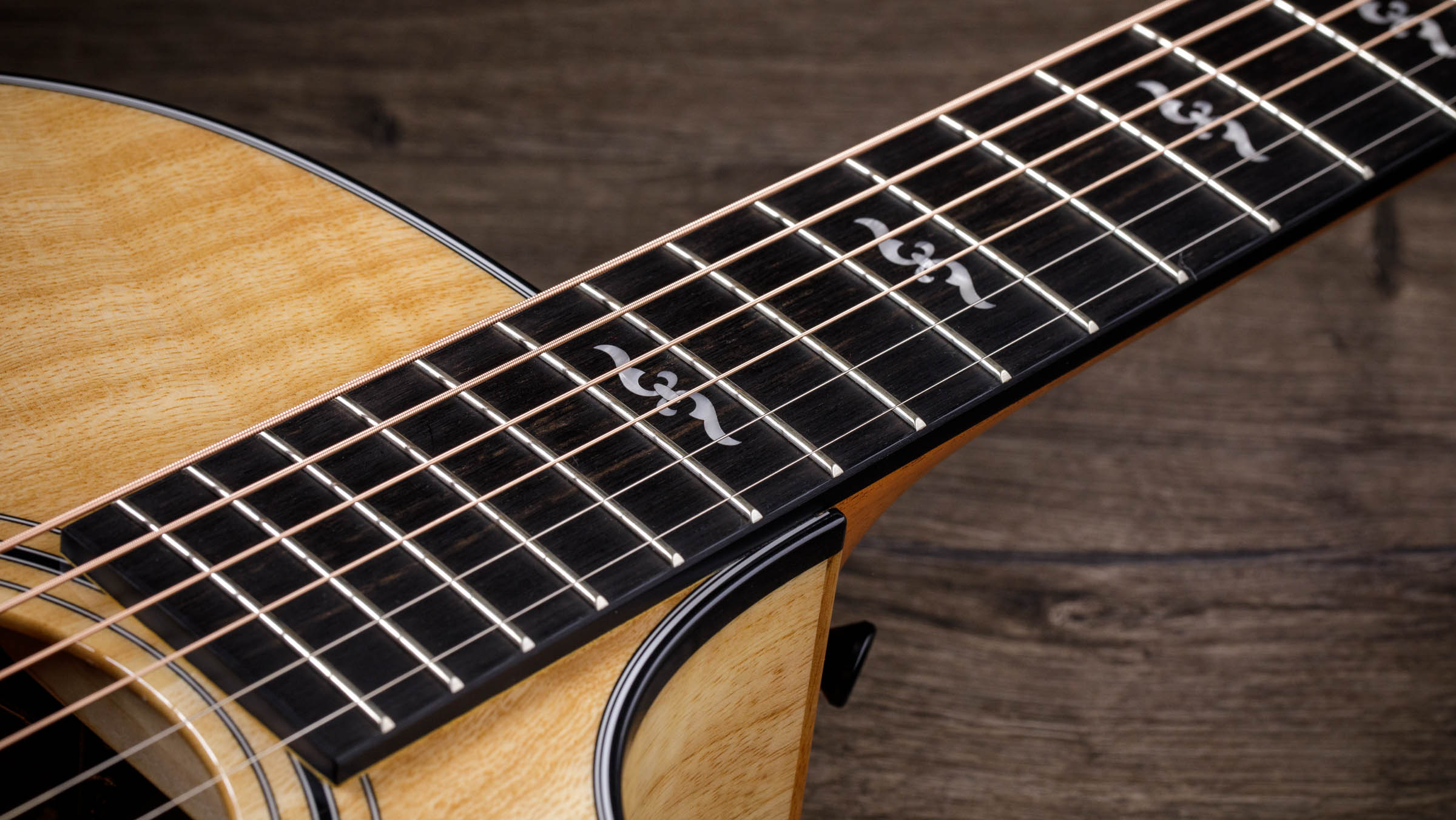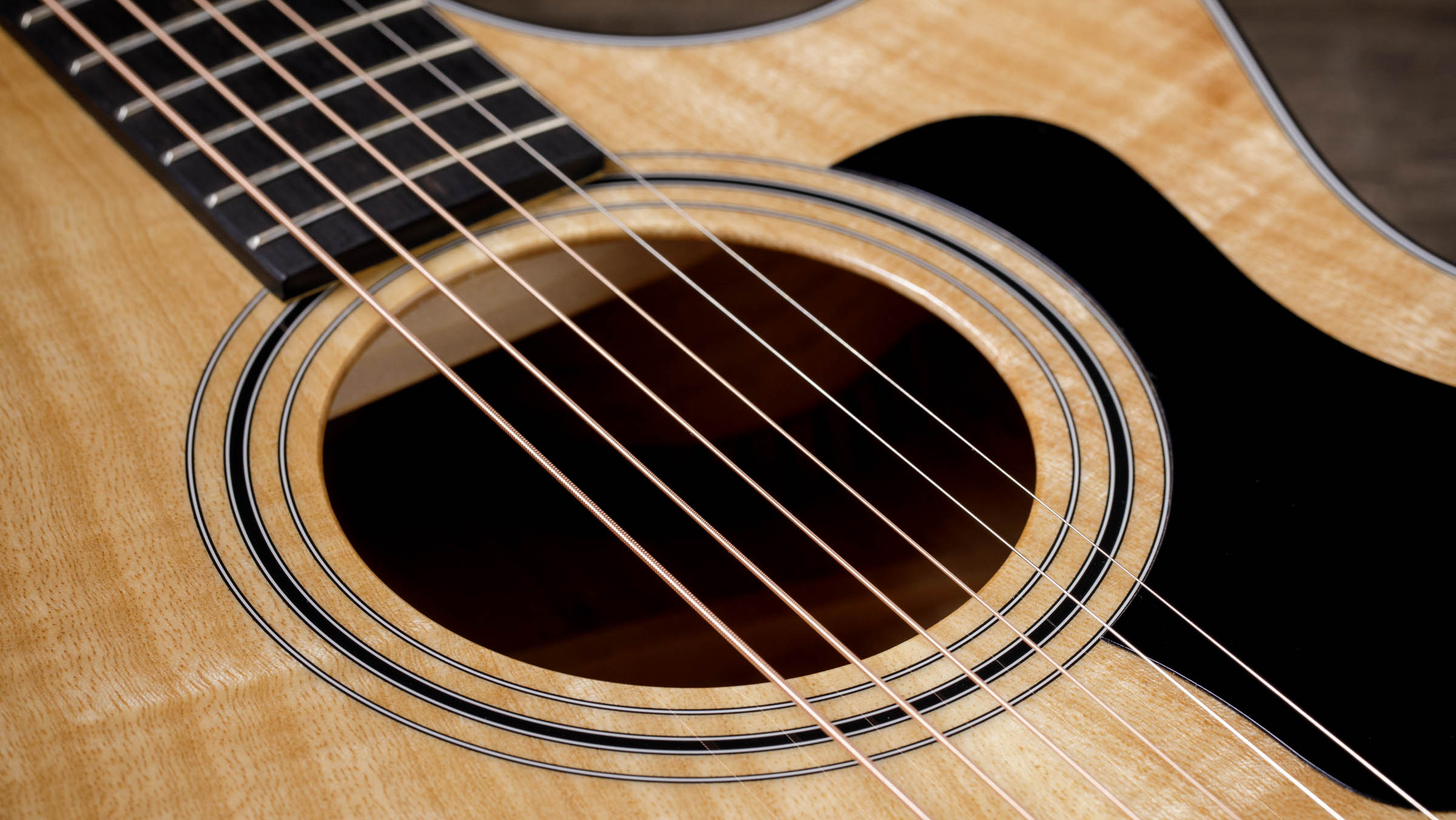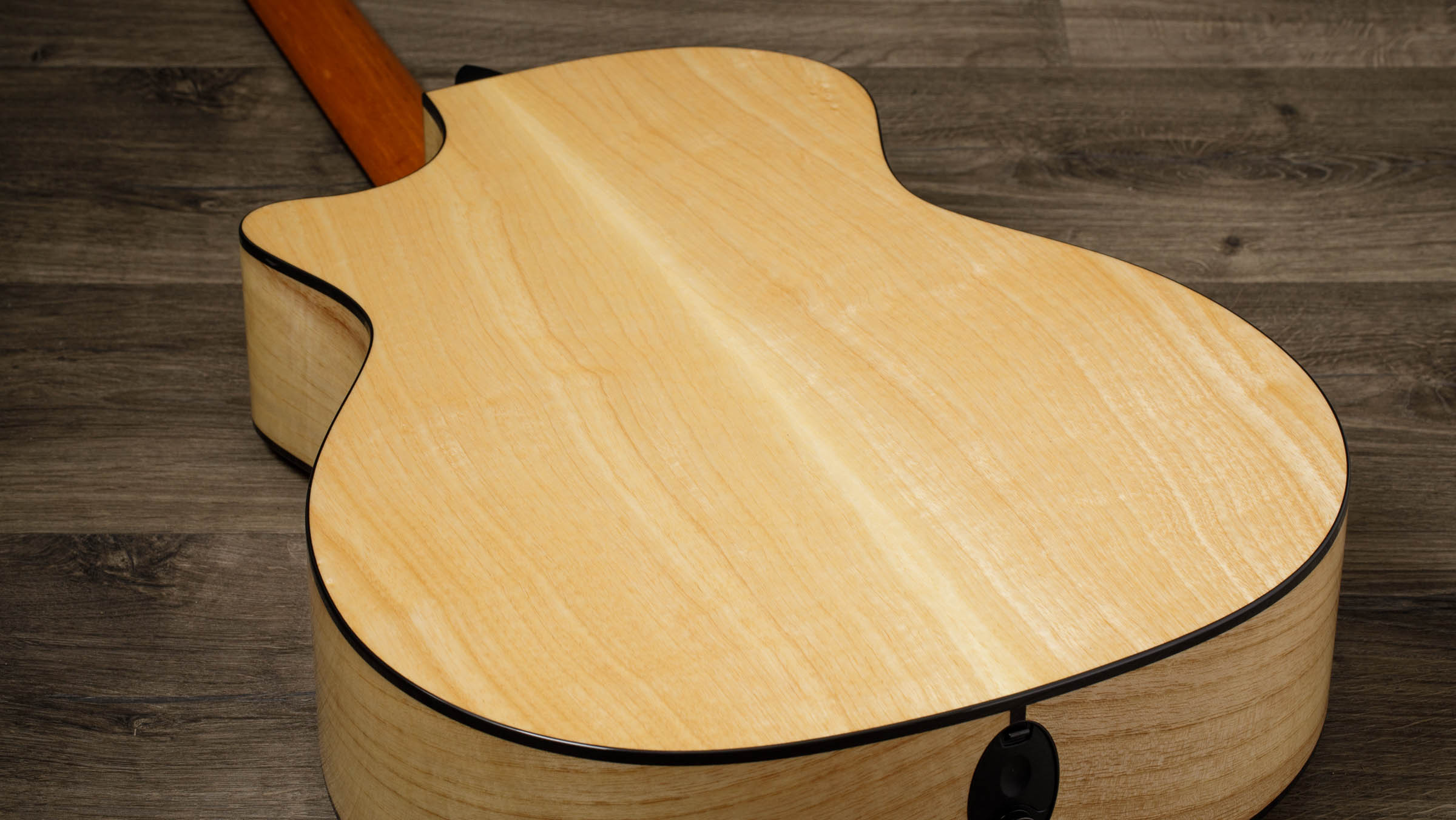 224ce-UA DLX LTD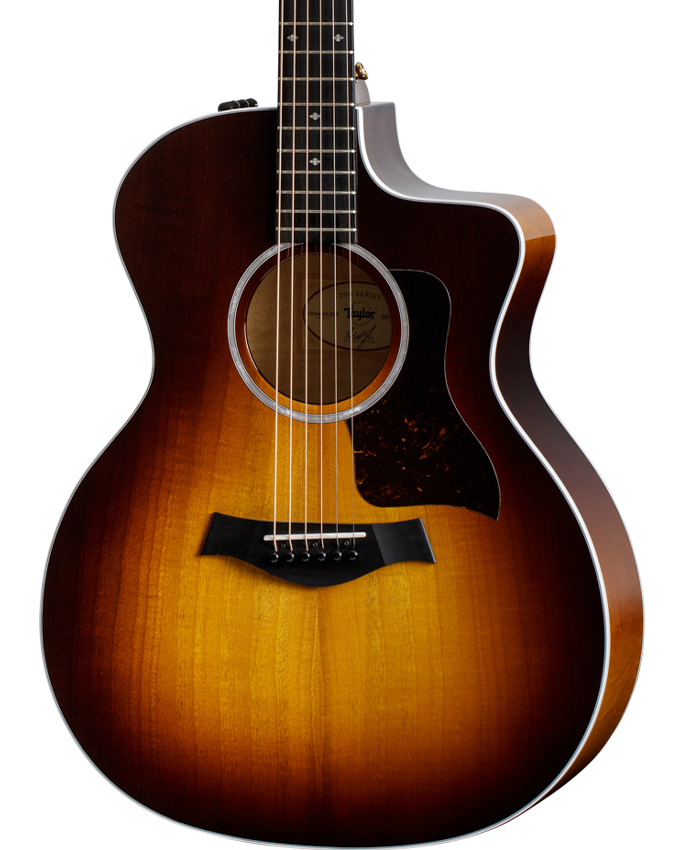 Back/Sides: Layered Urban Ash
Top: Urban Ash
Body Shape: Grand Auditorium
Fretboard: West African Crelicam Ebony
Bracing: Forward Shifted X
Nut Width: 1-11/16"
Scale Length: 25-1/2"
Electronics: ES2
Protection: Deluxe Brown Hardshell Case
Our other all-ash limited-edition Grand Auditorium pairs a solid Urban Ash top with layered ash back and sides. Layered woods allow us to combine durable construction with the ability to use premium wood veneers. In this case, the layered ash back and sides boast beautiful figure, and both the body and neck sport a rich tobacco sunburst.
Tonally, you can expect the signature musical versatility of the Grand Auditorium body style, an easily adaptable sound that performs equally well when strummed, flatpicked or fingerpicked. Again, it's the Urban Ash soundboard that really sets this model apart, generating a woody, dry response with a touch of compression to balance out a dynamic attack.
"The top has a unique flavor reminiscent of a traditional mahogany top with a light and vibrant twist," Andy says.
Visually, the tobacco sunburst together with the gloss-finish body serve up eye-catching stage presence. Supporting appointments include gold Taylor tuning machines, a faux tortoiseshell pickguard, white binding, a single-ring Italian acrylic rosette and Small Diamond fretboard inlays in Italian acrylic. In terms of feel, players might appreciate the slightly narrower fretboard on this model (1-11/16 inches), which will make fretting a bit easier for developing guitarists or players with smaller hands.
Look for both of these limited-edition Urban Ash guitars at authorized Taylor dealers this fall.