Nashville is widely known as the country music capital of the world, so it might seem odd that Music City's mecca for country songwriters is a tiny listening room tucked into a row of small-business storefronts in a nondescript suburban strip mall.
We're talking about the legendary Bluebird Cafe, established in 1982 and still in its original location in Green Hills, 10 miles south of the neon sheen and tourist traffic of downtown Nashville's bars and clubs on lower Broadway and the iconic Ryman Auditorium.
"People say that country artists have the Ryman, and songwriters have The Bluebird," says Erika Wollam-Nichols, Chief Operating Officer and General Manager of the Bluebird. Erika started working at the Bluebird as a waitress while in college back in 1984, two years after founder Amy Kurland opened the place as a gourmet eatery that served lunch and dinner. Erika was there to experience the café's transition from a restaurant that occasionally featured live music to a hallowed haven for country tunesmiths and listeners.
"Amy had a boyfriend who was a guitar player," she recalls. "He asked her if she would put up a little stage, and he would bring his friends to play. So that's how the music started. When I first started here, it was bands. It wasn't a songwriter's venue."
But the small room proved to be no match for loud bands. One night the booking person put together a songwriter's guitar pull instead, and the rest is history.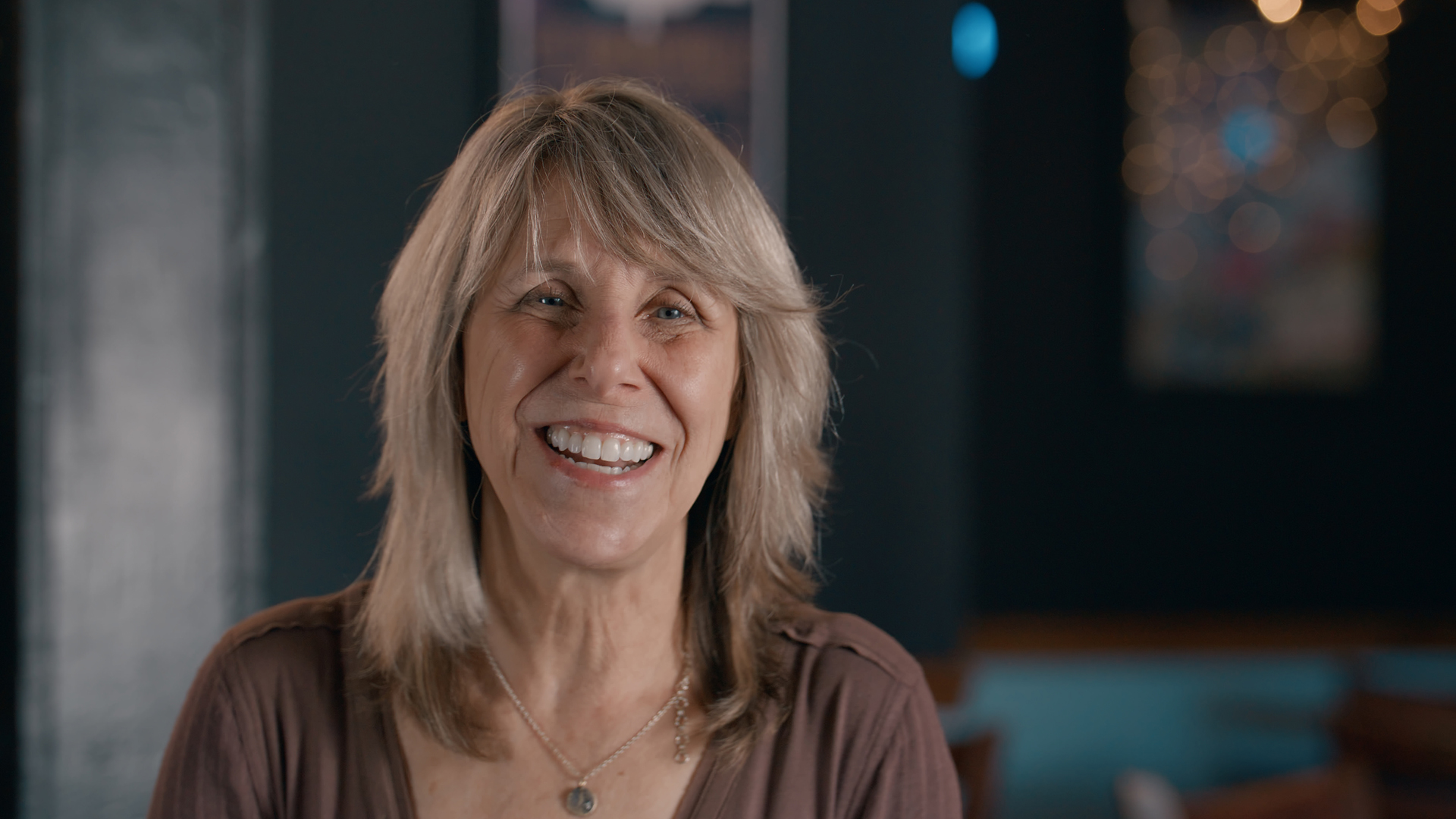 "When Amy came in that night, the room was completely engaged in the songs," Erika says. "She also saw that the cash register printed out more sales than ever before. "She was like, maybe the songwriter thing is something to look into."
In many ways, the Bluebird's homey, largely unchanged interior décor — with its weathered wooden chairs, vinyl table cloths, worn carpeting, drop-panel ceiling and wall of signed headshots of past performers — give it a quaint, throwback charm that underscores a lack of interest in chasing trendy styles. With a seating capacity of just under 90, and with performers often playing "in-the-round"-style sets, close enough to set their drink on a patron's table, the venue has held true to its mission of honoring songwriters and their craft by providing an intimate environment for them to workshop their original material and connect with listeners.
"I've seen Vince Gill hand his guitar to a table sitting next to him," Erika says.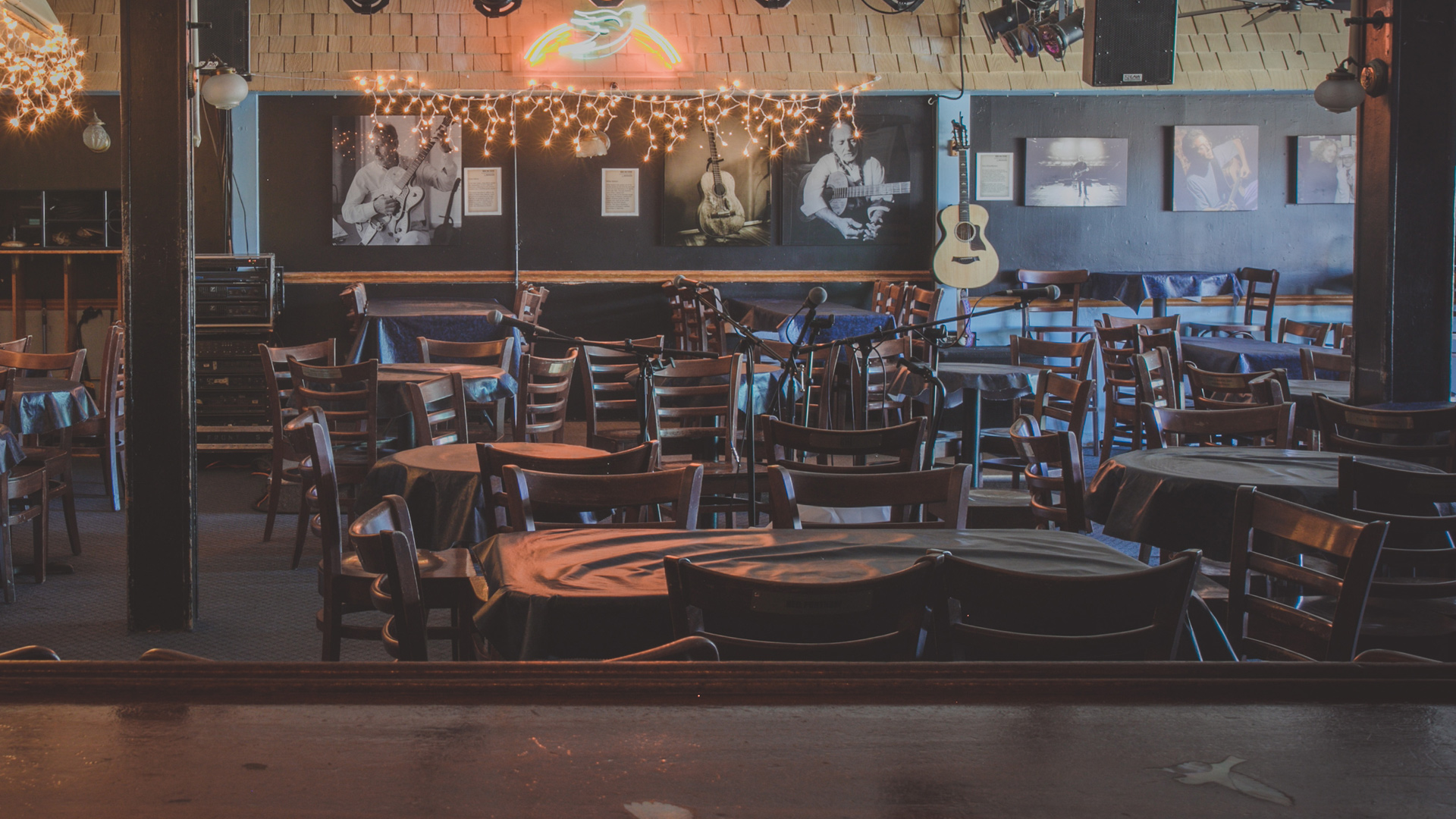 If you're interested in soaking up the rich history of the Bluebird and its important contributions to Nashville's songwriting community, check out the excellent 2019 documentary Bluebird: An Accidental Landmark That Changed Music History. The film traces the café's evolution into a songwriter-centric showcase room that helped launch the careers of countless writers and artists like Kathy Mattea, Garth Brooks, Faith Hill, Keith Urban, Taylor Swift and others. An array of songwriting hitmakers, performing artists, Bluebird staffers and others pepper the documentary with stories that reveal how the music club became a vital part of the musical ecosystem in Nashville.
A Partnership with Taylor to Support Developing Songwriters
A few years ago, Taylor Guitars had the opportunity to begin a collaborative relationship with the Bluebird. Though the club is selective about its partnerships, Erika and Taylor's Director of Artist Relations and Entertainment, Tim Godwin, recognized that both the Bluebird and Taylor share a passion for helping songwriters advance their craft.
"When we were looking at our partnership with Taylor," Erika says, "we thought, what can we do together that will support both Taylor's goals of bringing opportunity for performance to musicians and artists and songwriters, and our commitment to allowing people to develop their craft?"
As a former professional musician and a fan of great songcraft, Godwin says seeing performances at the Bluebird over the years has given him a deep appreciation for the nurturing environment the venue has cultivated.
"What I love about seeing shows there is how the lyrics really come alive," he says. "When you listen to a record, you're hearing all the production elements, but here, it's the guitar and the lyric, and you feel like you really get inside the song. It's a great experience for both the performers and the audience."
"Songwriters are royalty here, and it's our job to make sure that people realize that."
Our partnership officially took flight in 2019 in the form of the Bluebird Golden Pick Contest, offering songwriters a path to earning a coveted performance slot at the Bluebird's Monday Open Mic Night. Singer-songwriters from anywhere can post a video performance of their original song on Instagram for a chance to be selected to play two songs at the Bluebird. One winner is chosen by a Bluebird-assembled committee per month, and each winner also receives a Taylor American Dream guitar along with a free professional video recording of them performing their winning song at Taylor's Nashville showroom at Soundcheck Studios. (You can find more details about the contest and view the full list of prizes here.)
This year marks the fourth year of the contest, so to kick off the new season, a few members of Taylor's artist relations team, including Godwin, Artist and Community Relations Manager Lindsay Love-Bivens, and video producer Gabriel O'Brien, traveled to Nashville to talk with Erika and others about the Bluebird's history. They also spoke with a couple of artists and veteran Bluebird performers who have hosted the club's famed "In the Round" showcases — Marshall Altman, a songwriter, record producer and A&R executive in Nashville; and singer-songwriter Dave Barnes.
As luck would have it, an up-and-coming country music duo that Taylor has been working with, Kat & Alex, had just performed their first early round at the Bluebird, so Tim was also able to gather their impressions of the experience while they were fresh.
How the Bluebird Forged an Identity
One bit of context worth noting is that historically (and still to a large extent today), many performing artists don't write all their songs. This has made songwriters an integral creative component of the industry in Nashville. But writers aren't in the spotlight like the artists who've recorded their songs, so they typically aren't known outside the industry. And years ago, there weren't many venues for writers to showcase their material in a live setting.
Once the Bluebird began to cater to songwriters and became known as a listening room in the '80s, it quickly became an important hub for discovering new songs and songwriting talent in Nashville.
"A&R people and artists would come here to listen for songs, and artists could start building their career," Erika says. "Kathy Mattea played here on a regular series and got a record deal. Once the songwriters started to claim this place as their home, that's when Amy started the auditions, the Open Mic and the focus on not just the current songwriters with hits on the charts, but also the craft of songwriting."
Similar to up-and-coming stand-up comedians who hone their craft by performing new bits in front of a live crowd, songwriters now had a live platform to play versions of their songs for listeners.
"If you've been in this room at all, you know that a good song is easy to spot, and a not-so-good song is the same, because you see the audience face to face, and the audience responds to the music," Erika says. "So it was, and still is, a bit of a lab for songwriters to try out new material."
In some cases, the material might be very new — a song written that day, or even just a partially completed version of it.
In the Round
The Bluebird's signature performance format is "in the round," where, instead of performing from the stage, several songwriters sit circled together in the center of the room, surrounded by the audience, where they take turns playing their songs and sharing the stories behind them. In an already small club, the setup creates an even more intimate exchange between performers and listeners.
The format made its debut in 1985, when a group of seasoned songwriter friends and Bluebird regulars — Don Schlitz ("The Gambler"), Thom Schuyler ("Love Will Turn You Around"), Fred Knobloch ("A Lover Is Forever") and Paul Overstreet ("When You Say Nothing At All") noticed that when they performed on the stage, people were talking during the songs. One night, they came in and, determined to hold the crowd's attention, Schlitz and Schuyler decided to set up in the middle of the room. The approach not only worked, it created a uniquely immersive experience both for the artists and listeners.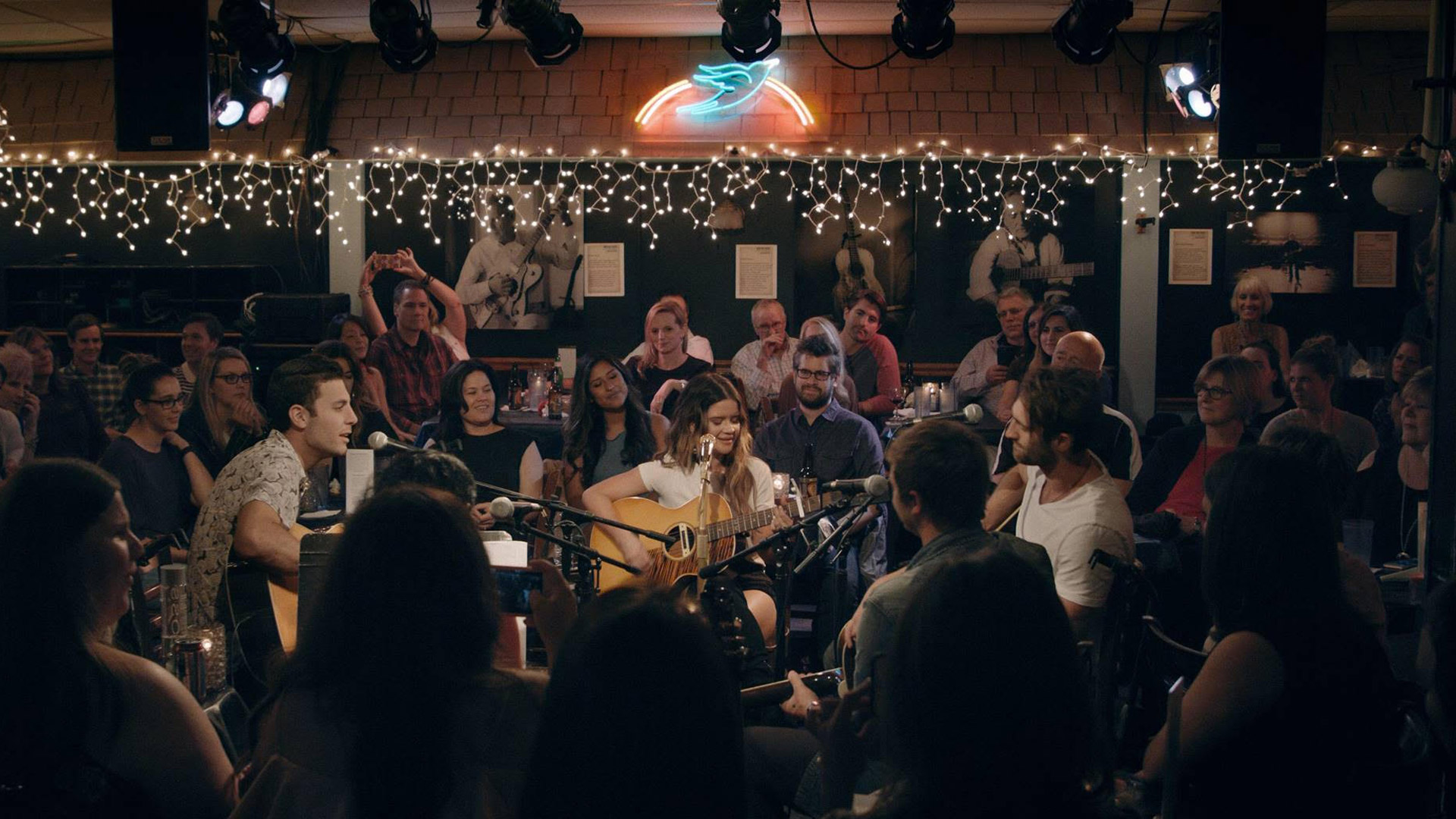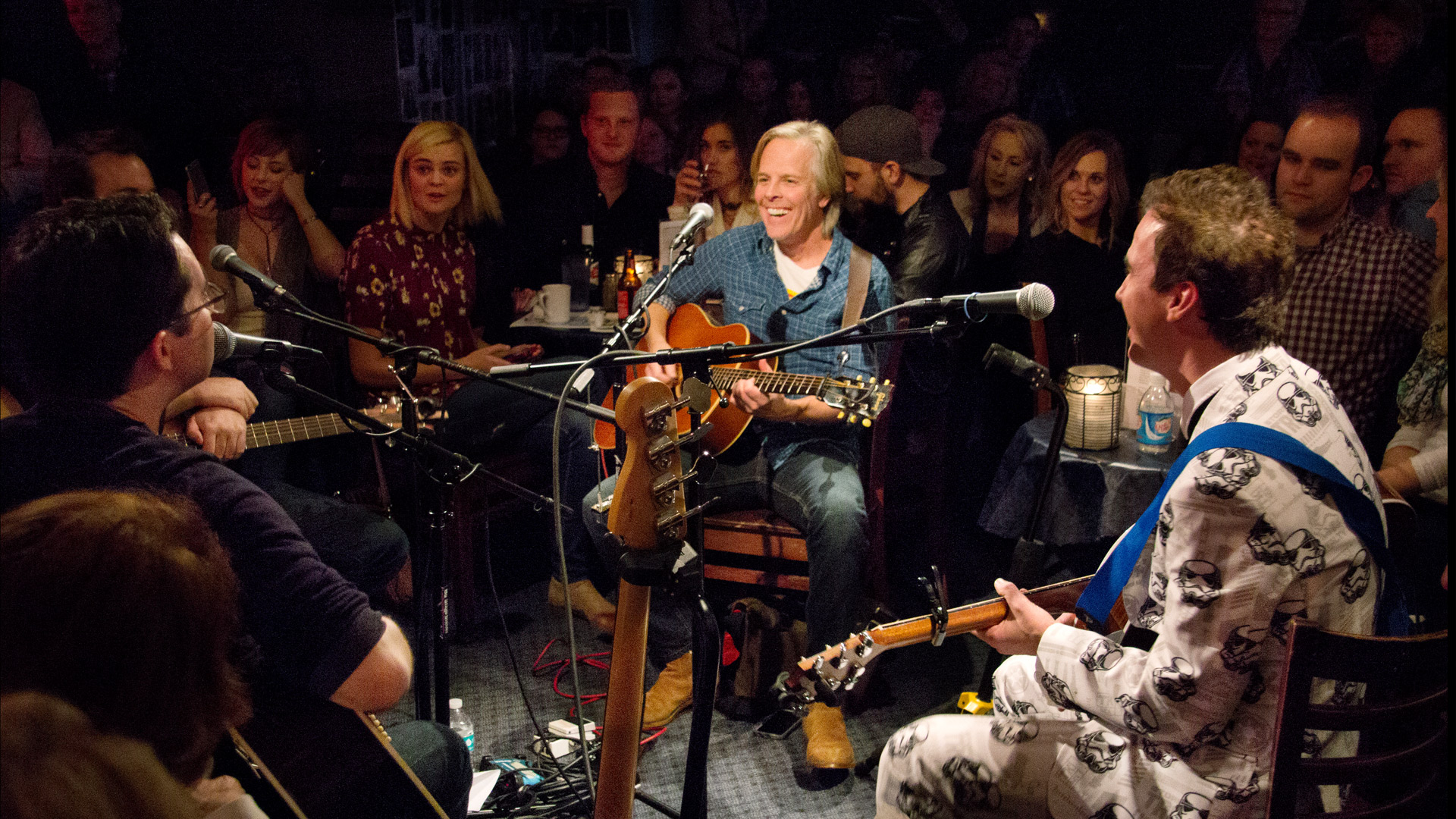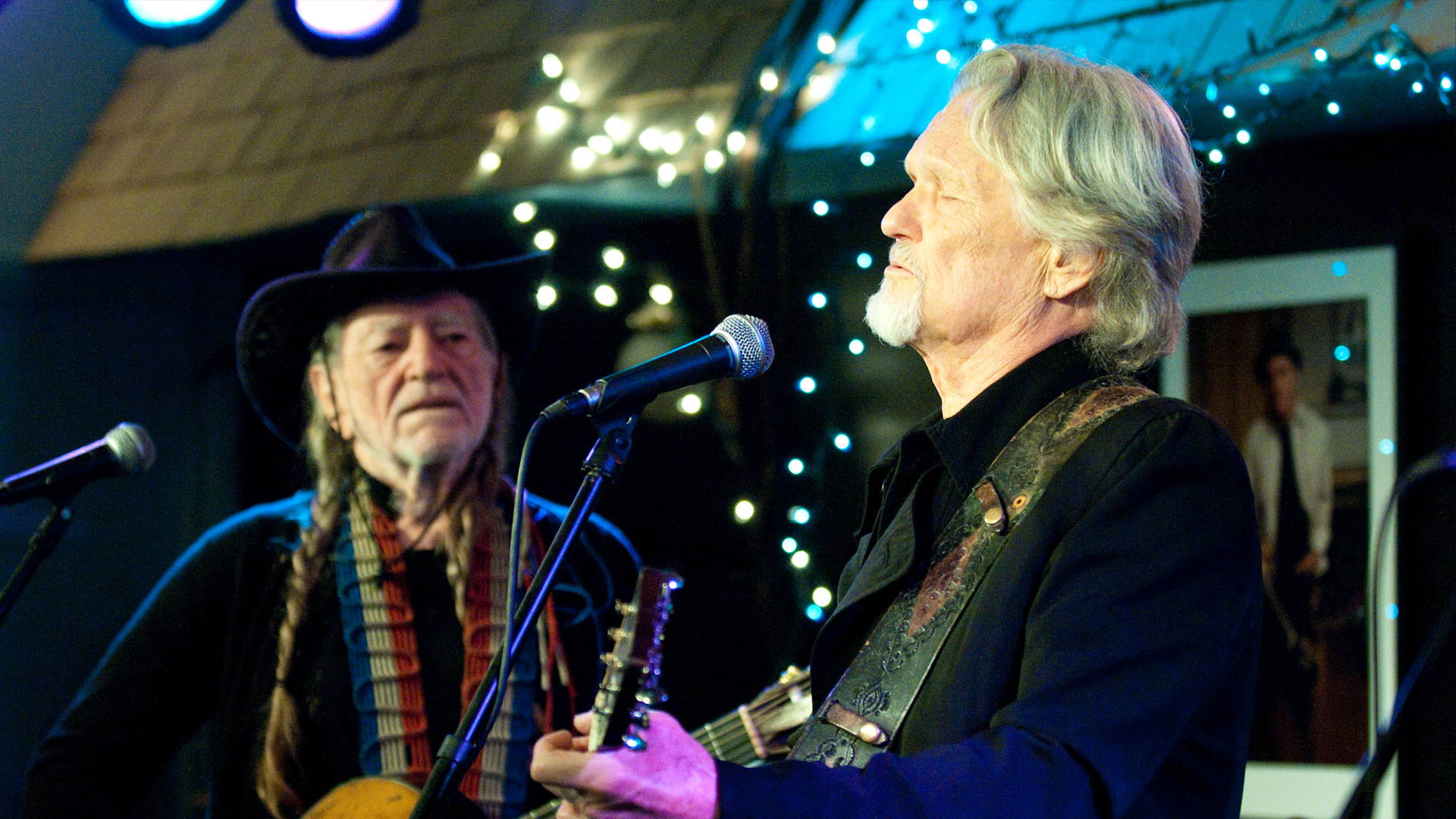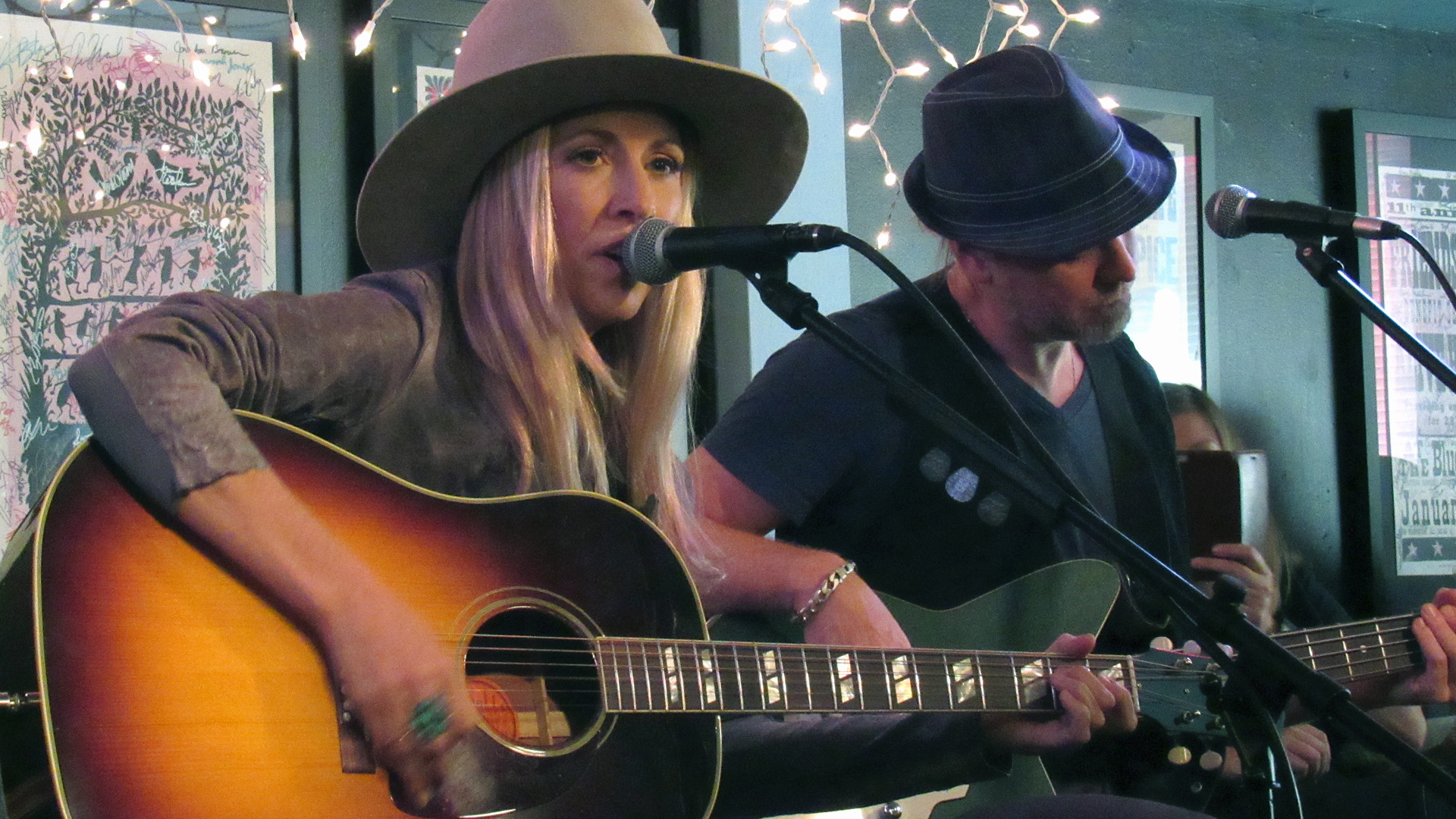 "It fits the room so well," Erika says. "It feels like you are in somebody's living room. Everybody's included, and even if you're sitting 20 feet away at the farthest table, you still are a part of what's happening. I think it really gives the audience a chance to feel like they're experiencing what the music industry is here in Nashville."
Over the years, the Bluebird has developed a hierarchy of different performance formats to support and advance artists at different levels of their development. Anyone can sign up for their Monday Open Mic Night. They also hold auditions four times a year for a chance to play their Sunday Writers Night series (six writers on stage, each playing three songs, giving them an opportunity to build up their material). And after performing in four Sunday night shows and making a favorable impression, they become eligible to apply for a Sunday Spotlight (band show) or an early in-the-round performance with two or three other writers.
"You might have a lackluster show from wonderful writers if they don't know each other."

Erika Wollam-Nichols
Erika says that arranging a compelling in-the-round lineup is an art form unto itself.
"Those shows are not put together casually; they really have a synergy and an intention behind them," she explains.
The lead writer gets to pick the other artists that will play the show with them. This ensures that the writers already have a strong chemistry with each other, which makes a big difference.
"You might have a lackluster show from wonderful writers if they don't know each other," Erika says. "They would just sit and listen to each other. But when you have four writers together who have written together, who take their kids to school together, who have had the same publisher, walked the same walk, then you get something that you just can't get anywhere else. Their stories are amplified by the connection they have together. And that's what the audience feels when they're in the room."
Marshall Altman Sits In
From a songwriter's perspective, playing the Bluebird can be both inspiring and daunting, especially the first time, says Marshall Altman, a songwriter (Frankie Ballard, Eric Paslay, Cheryl Cole), producer (Marc Broussard, Walker Hayes, Matt Nathanson), and A&R executive (Katy Perry, One Republic, Citizen Cope).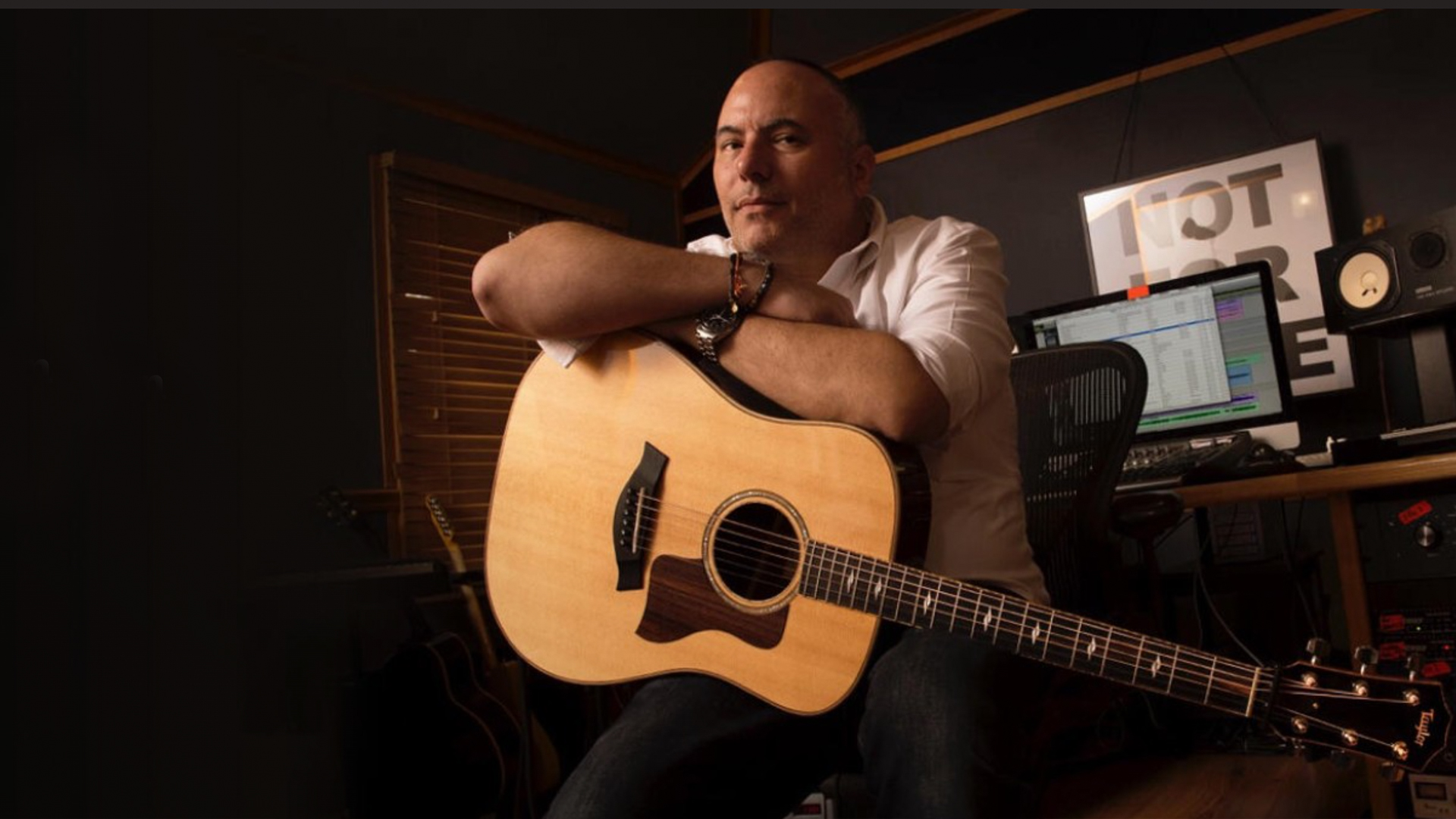 Despite a background as a gigging musician, Altman says the first time he played in the round at the Bluebird was nerve-racking — partly because he wasn't actually scheduled to perform.
"My friend [songwriter] Rob Hatch was getting married that weekend, and there was a round for him," Altman remembers. "I think it was Rob, Dallas Davidson, D. Vincent Williams and Lance Carpenter — four really huge songwriters. Rob had his bachelor party the night before and was still feeling a little unwell. I was sitting right at [a nearby] table with my wife, Lela, they're playing this round, and it's just like hit, hit, hit, hit.
"Dallas Davidson plays "Rain Is a Good Thing," a huge Luke Bryan hit, one of my favorite country songs, [D. Vincent] plays "I'm Moving On," (Rascal Flatts), which is one of my favorite country songs of all time, and then Rob looks at me and [whispers] 'I'm gonna throw up. You need to come play.' I had never played here before — I'd really written one country song at the time because I'm primarily a pop and rock writer and producer — and he gets up and goes to the bathroom and says, 'Marshall's gonna take my spot,' and I play this song I wrote with a great writer named Andrew Dorf. I've not been that nervous to do anything in a very, very, very long time. I said no to playing here for years after that."
Altman has since gone on to lead many in-the-round shows, but says every time he plays, it's still special.
"Standing on the shoulders of all the writers who've been here before me is an incredibly powerful thing," he says. "Every time I play here, I feel the energy of all the huge writers and the unknown writers who played this room."
What also makes the Bluebird a special environment, he says, is that many of the songs he and his fellow songwriters create and play here have never been recorded and heard by the public.
"[For] every song that almost got cut and didn't, it makes the sharp pain of those moments go away," Altman says. "The openness and respect and love that the audience, the people surrounding you, feel for the craft is beautiful. I'm eternally grateful for this room, for the people that run it, for Erika. It's an oasis where we get to share what we've spent our lives creating as writers."
Dave Barnes
Singer-songwriter Dave Barnes, who moved to Nashville in 2001 and also has assembled and played a lot of in-the-round sets at the Bluebird over the years, says he still considers the venue hallowed ground whenever he arrives.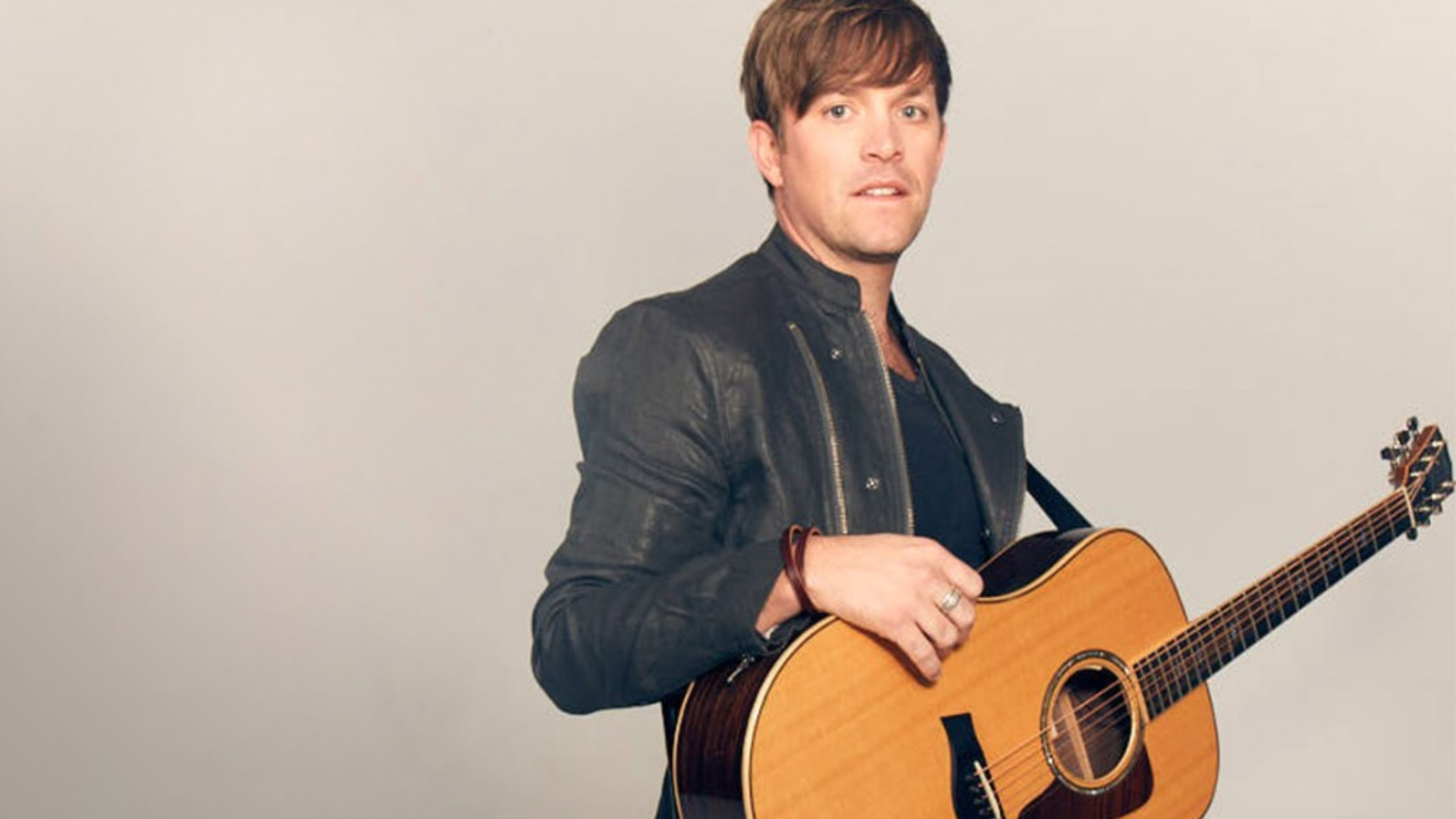 "Walking through the back, I feel so cool," he says. "Ten minutes [ago] when I got here, I'm not kidding, I got a little bit of chills because it's such a special place. It's sort of ground zero for so much magic that happens in Nashville for songwriters and really anybody.
"I think this place is part of the special sauce of Nashville; you don't get this in any other city across the world. I'm very proud to be a part of [it], even just playing shows or telling people about it because it's a very necessary part of the ecosystem for Nashville."
"We're like a little whisper here. It doesn't have to be a loud shout."

Erika Wollam-Nichols
Faces in the Crowd
What also makes the club a special place is that you never know who might be sitting in the crowd and get invited up to play a song on a given night. It might be a writer who wrote a hit song, and whose original acoustic rendition magnifies the lyrical content in an entirely different, uniquely personal way than the recorded version everyone knows — revealing the essence of the song in a more emotionally resonant way.
Or there might be a surprise appearance from an established artist like Ed Sheeran or Taylor Swift, or someone nestled in the corner watching a show — like the night Dave Barnes was on stage and saw fingerstyle guitar legend Tommy Emmanuel in the crowd and invited him up.
"I said, 'I don't know if anybody knows, but that's Tommy Emmanuel, who's probably one of the greatest living guitar players alive,'" Barnes recalls. And he sits in and plays, and of course I was like, can we just call the round after that because anybody else who's playing G, C, D, it's kind of boring all of a sudden," Barnes laughs.
A Golden Opportunity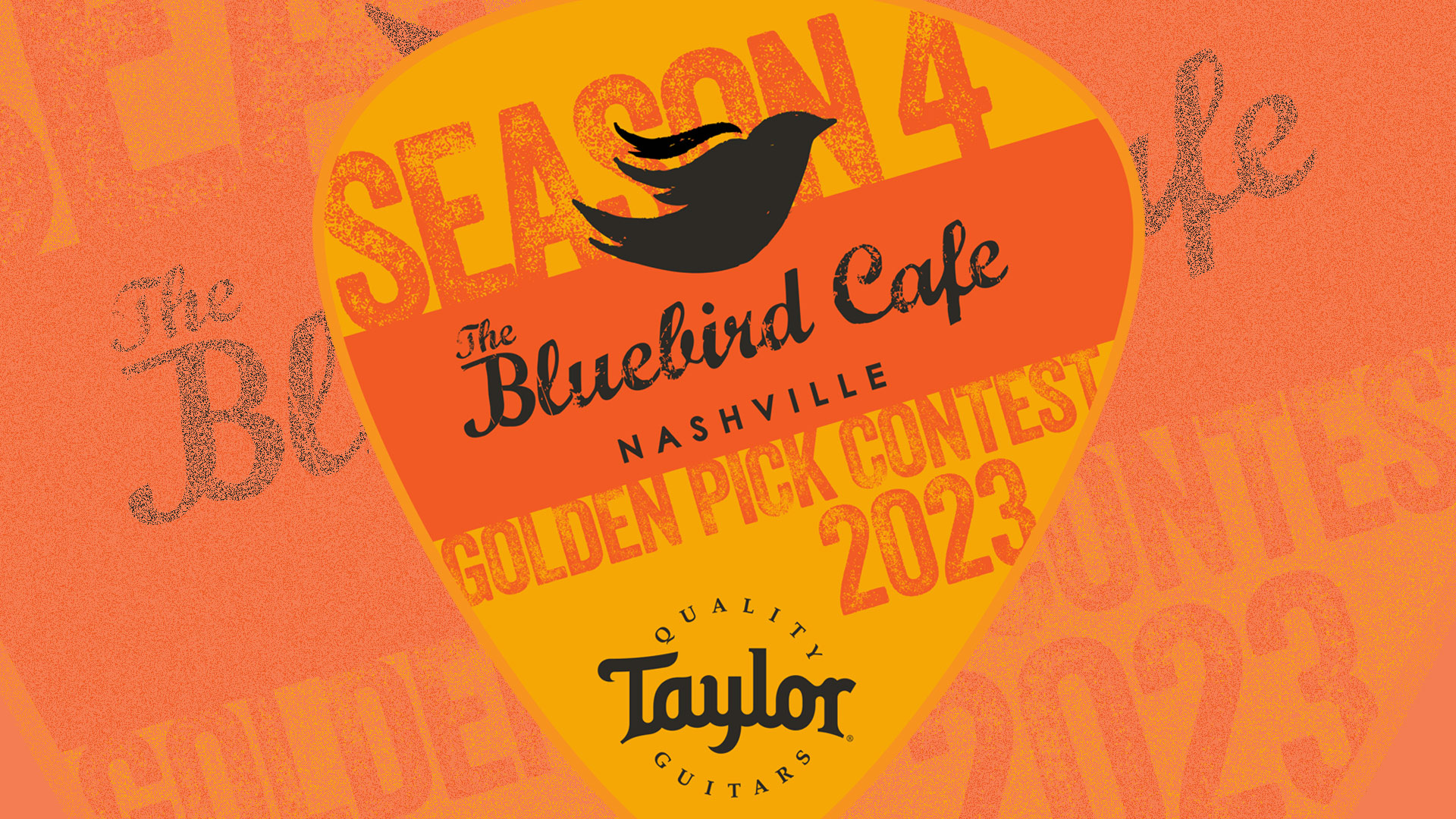 The Bluebird's Brand and Merchandise Manager, Liana Alpino, has a hand in many operational aspects of the venue, from marketing to social media to overseeing the website and working as the Bluebird's partnership liaison. She has played an important role in coordinating the logistics behind the Golden Pick Contest the Bluebird and Taylor have run over the last several years. She says that what makes the contest appealing is that it gives developing songwriters from all over a chance to earn a prized performance slot and meet other artists.
"We've had winners from all over the country and even one U.K. winner, and it's been awesome to see the talent that lives outside of Nashville," she says. "I'm fortunate because I get to meet all of these winners when they come for their performance, and they've all said how much this contest means to them. A lot of them have said, 'This gives me a reason to write every day.' A lot of these people submitting to the contest are not professional songwriters, they're not full-time artists. They have everyday lives…. That can [make it] hard to be creative, but they've found that the contest is a good [reason] for them to continue to write every month."
Kat and Alex
Wife-and-husband duo Kat and Alex bring unique Latin flavors and rich vocal harmonies to their country sound — sometimes weaving English and Spanish lyrics into their songs. Kat is a first-generation American from a Cuban family, while Alex is of Puerto Rican descent; the two met in their home town of Miami. Their shared love of both country and Latin music formed the foundation of their musical identity, and since moving to Nashville to advance their career, they've focused on writing and recording their original songs, infused with their blended influences.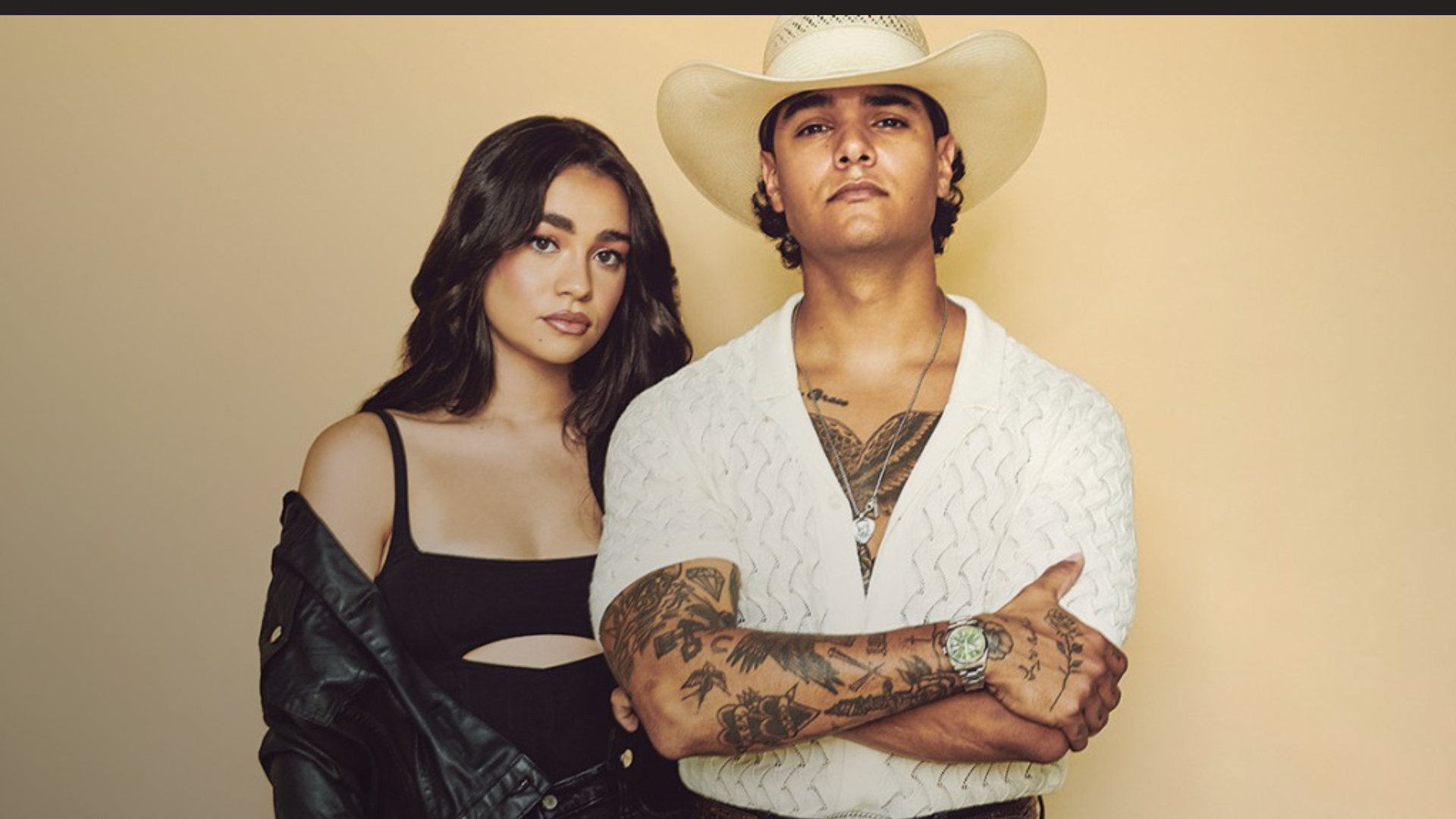 Taylor had already arranged to shoot a video performance with them at our Nashville showroom for our Soundcheck series the same week as our team's Bluebird visit, so it was a happy coincidence that Tim Godwin was able to catch up with them the day after their Bluebird debut, having also watched them perform. They were still feeling the afterglow of the milestone experience as they reflected on it.
"I've never cried so much playing a round ever," Kat says.
"People are so close all around you," Alex adds. "It's such an intimate moment, where you really get to let people into your career, your life, and I think that's very special to share. It's a sacred place, and I dare compare it to the Grand Ole Opry."
The two debuted several new songs for the first time during their set.
"I sang a song that I wrote for Kat and dedicated to her," Alex says. "She also sang a song we wrote that we dedicated to her parents. We also sang another song we haven't put out yet called 'Cowboys Need Sunsets.' It was a very special night to share a lot of vulnerable stuff that we've written and not released yet, not even on social media."
"I saw people crying with me," Kat says. "Someone passed me a napkin. It's like, OK, they feel it too, they get it. I feel like we did our job when that happens."
Investing in Tomorrow's Songwriters
While the Bluebird has become a revered establishment within Nashville's music community, founder Amy Kurland's long-term vision included finding a way to preserve its future once she stepped aside. So, when she retired in 2008, Kurland sold the Bluebird to the nonprofit Nashville Songwriters Association International (NSAI), the world's largest not-for-profit songwriters trade association. To her, NSAI's mission "to educate, elevate and celebrate the songwriter and to act as a unifying force within the music community and the community at large" made the organization an ideal custodian for the venue's operation.
Kurland also had the perfect person in mind to take over the operation: Erika, who had actually left the Bluebird and been working at NSAI as the Director of Development for the previous three years, and who agreed to return to the Bluebird as General Manager and COO.
The Bluebird Becomes a TV Celebrity
In 2011, Erika got a call about a TV development project for a drama series set in Nashville and based on storylines around several fictional country music stars. The creative team wanted to make the Nashville setting as authentic as possible, so they asked to shoot some scenes for a pilot episode at the Bluebird. Erika agreed, and the show, Nashville, was picked up by ABC. It would run for six seasons, from 2012 through 2018, on ABC and, later, CMT.
The Bluebird would become a featured setting throughout the series, but in order to do that, the production company (Lion's Gate) built an exact replica of the club (exterior and interior) on the studio soundstage. It was designed with painstaking attention to detail to make it as accurate as possible. (The set designers went so far as to borrow all the photos of performers that hang on the wall in the actual Bluebird, scan them, and hang them on the walls of the set in exactly the same way.)
While the show turned the Bluebird into a globally recognized brand and a must-visit destination for many fans of the show, it also brought an overwhelming surge in tourist traffic that the small club struggled to manage.
"I think the most interesting part was that people responded to the celebrity of the Bluebird Cafe," Erika says. "They didn't know we did music…that we had two shows a night. They didn't care. They just wanted their physical body in this place or maybe a picture. If you watch the documentary, you'll get an eyeful of it because it's astounding."
The positive side of the attention, Erika says, was that it offered the Bluebird a bigger platform to showcase why songwriters are so important in Nashville.
"Songwriters are royalty here, and it's our job to make sure that people realize that," she says. "So it became our opportunity to say, we're a music club, we do original music, we do songwriters, so that part worked out. But we still only have 86 seats."
The success of the TV show also spawned more outside interest in making a documentary film about the Bluebird — a project that Erika had already been pursuing to chronicle its extensive history. She had met filmmakers Brian Loschivao and Jeff Molyneaux, who had worked on the TV show, and they jumped at the opportunity to bring the project to life.
Erika was thrilled with the end result, Bluebird.
"It couldn't have been better," she says. "You would laugh to watch the filming of the [performances] — the camera crew was under the tables, behind the poles, coming up between people's feet, just to be able to capture what it feels like, the kind of closeness that's in this room and the intimacy that creates between a person, a songwriter and a song."
After celebrating the Bluebird's 40th anniversary in 2022, Erika remains passionate about continuing to preserve the essence, and the heritage, of the venue in its current location — even as Nashville and its surrounding suburbs continue to experience major commercial and residential growth.
"We've got a 22-story building being put up next to us that's going to make this super commercial around here," she says. "You might look at this interior and go, this is old carpet, table cloths, all of that, but this room has an energy and I believe an inspiration to encourage people to make the best music they can. And we also are very aligned on the artists we work with and how we move forward in representing each other. That's really, really important to me because we're like a little whisper here. It doesn't have to be a loud shout. It really needs to be very focused on who were are and what we do, and I think Taylor has that same commitment."