In June, the band Barenaked Ladies came through San Diego on their "Last Summer on Earth" tour, and I was interested in going to the show. As luck would have it, I learned that REVERB, a nonprofit that partners with musicians, festivals and venues to green events and engages with fans, had reached out to Tim Godwin, who heads up Taylor's Artist Relations team, for a guitar donation. Apparently, unbeknownst to me, for the past few BNL tours, Taylor has donated a GS Mini that would be signed by the band and raffled off to support REVERB's efforts.
I've known about REVERB for a long time, but I had never had an opportunity to interact with them. Influenced in part by Bonnie Raitt's nonprofit Green Highway, REVERB started in 2004 when environmentalist Lauren Sullivan and her husband, Adam Gardner of the band Guster, founded it to address the environmental impact of touring bands. Guster, BNL and Dave Matthews Band were early adopters. (You can read more about how they got started here).
While I was meeting with Tim Godwin one day, he suggested that I interview Ed Robertson, BNL's lead singer, guitarist and songwriter, to talk about "sustainability stuff." I had never met Ed before, but he's a longtime Taylor player and an old friend of Taylor Guitars, and I knew the band's reputation for being environmentally mindful. Tim reached out to Ed, and before I knew it, everything had been agreed to. As the concert date got closer, however, I started to get a little nervous. I am very comfortable being interviewed, but I had never had the responsibility to be the interviewer. So, I started researching a little more about Ed, the band and, ultimately, the history of how musicians have used their art and platform to advocate for environmental issues.
Even Before the Summer of Love
Not surprisingly, the nexus of music and environmental advocacy started coalescing in the 1960s. In 1962, Rachel Carson published Silent Spring, which documented the environmental harm caused by the indiscriminate use of pesticides. This book is widely cited as being a catalyst for the modern environmental movement. Pete Seeger's 1966 God Bless the Grass is often cited as being the first environmentalist album. Proceeds from the song "My Dirty Stream" supported environmental protection efforts for the Hudson River. Unsurprisingly, there are so many examples during this period, as it was a time of considerable social upheaval, the emergence of counterculture, and a turning point in popular music itself reflected in folk-infused rock, the British Invasion and Motown. In 1970, the Amchitka concert, featuring Joni Mitchell, James Taylor and Phil Ochs, took place in Vancouver. This event is cited as being the first environmental benefit concert, raising almost $20,000 for what would become Greenpeace's first direct-action protest.
Pete Seeger's 1966 God Bless the Grass is often cited as being the first environmentalist album.
I Want My MTV
All this got me thinking about the music I listened to as a kid, and the times that an artist's messages connected with me. Undoubtedly exposing my age and upbringing, I thought of Midnight Oil's 1987 hit song "Beds Are Burning," about Aboriginal land rights, which became an anthem for environmental activists such as myself. Midnight Oil once played a concert in the middle of a clearcut on Vancouver Island, and the band's frontman, Peter Garrett, went on to become the President of the Australian Conservation Foundation, a board member of Greenpeace and Minister of the Environment and Arts.
Maná
Upon further reflection, another example that came to mind is the legendary Mexican band Maná. I had not been exposed to their music prior to their 1997 release Suenos Liquidos. At this time, I was working at Greenpeace in Washington, DC, when a band representative reached out asking for our presence at concert venues for their upcoming U.S. tour. The band had recently created the Selva Negra Ecological Foundation, which is still going strong today, dedicated to preserving the environment and community development in Mexico. At a few concert stops, I had the opportunity to spend some time with Fher, their lead singer, and I'll never forget how passionate he was about the environment. I watched him on stage with the crowd in the palm of his hand as he talked about it. It was from the heart. It was inspiring. I'm a big fan of Fher and the band's music to this day.
A Newer Wave
There are so many examples of musicians such as Jack Johnson, Ben Harper and Jewel (to mention a few Taylor players) who do great work on the issues they believe in. The deeper I looked into music and environmental advocacy, the more interesting things I found, across the spectrum of genres. The lyrics of artists like rapper Xiuhtezcatl Tonatiuh Martinez and hip-hop artist Childish Gambino frequently cite the perils of climate change. Billie Eilish's "All the Good Girls Go to Hell" and Lana Del Rey's "The Greatest" speak to the climate-fueled wildfires that are burning California. Paul McCartney's "Despite Repeated Warnings" from the album Egypt Station and Neil Young's "Green is Blue" on Colorado are recent examples of these artists' frustration with inaction. Will.I.Am, Miley Cyrus, Imagine Dragons, Lonnie Rashid Lynn (a.k.a. Common), Weyes Blood and The Weather Station have all explored the topic in their music.
A Different Kind of Ecotourism
Recently, I crossed paths with Ian Tellam, a Londoner turned Amsterdam local. Once a nomadic musician jamming his way across Europe, Ian hit the pause button to overeducate himself with environmental science degrees. Now, he's mixed his passions to focus on sustainability in the music industry with his company ECOTUNES. Ian and I had talked in the past, and we reconnected, ruminating on the music industry's impact on the environment. Ian exposed me to some really cool stuff happening in Europe with bands like Coldplay and Massive Attack baselining, tracking and reducing the carbon footprint of their tours in partnership with, for example, researchers from Manchester University's Tyndall Centre for Climate Change Research. In turn, I told Ian about REVERB's Music Climate Revolution campaign, which has raised over $5 million for climate projects that measurably reduce greenhouse gas pollution; and REVERB's more recent Music Decarbonization Project, which helped replace diesel-powered generators with solar-powered intelligent battery systems at Willie Nelson's Luck Reunion Festival.
Fusion Goes Sustainable
More recently, I've noticed the emergence of a more avant-garde fusion of music, art and environmental advocacy. For example, San Francisco's Climate Music Project connects people to climate science and action through the emotional power of music and blends art and science into a science-guided music and visual experience that educates and motivates. And, of course, if you're talking about merging art and science through music, look no further than conceptual artist and musician Beatie Wolfe's beautifully disturbing "From Green To Red" environmental protest piece, which uses 800,000 years of climate data to visualize rising CO2 levels. Beatie's work was featured internationally at the 2021 United Nations Climate Change Conference, the Nobel Prize Summit and South by Southwest.
Starting a Conversation
All of this brings me back to Ed Robertson from Barenaked Ladies. He was kind enough to sit down with me before their show in San Diego for a conversation about his involvement with environmental issues, which we captured on video. As I watched the rough cut later with Tim Godwin, we hatched the idea of creating a series of conversations with other artists who are passionate about any number of environmental or social causes.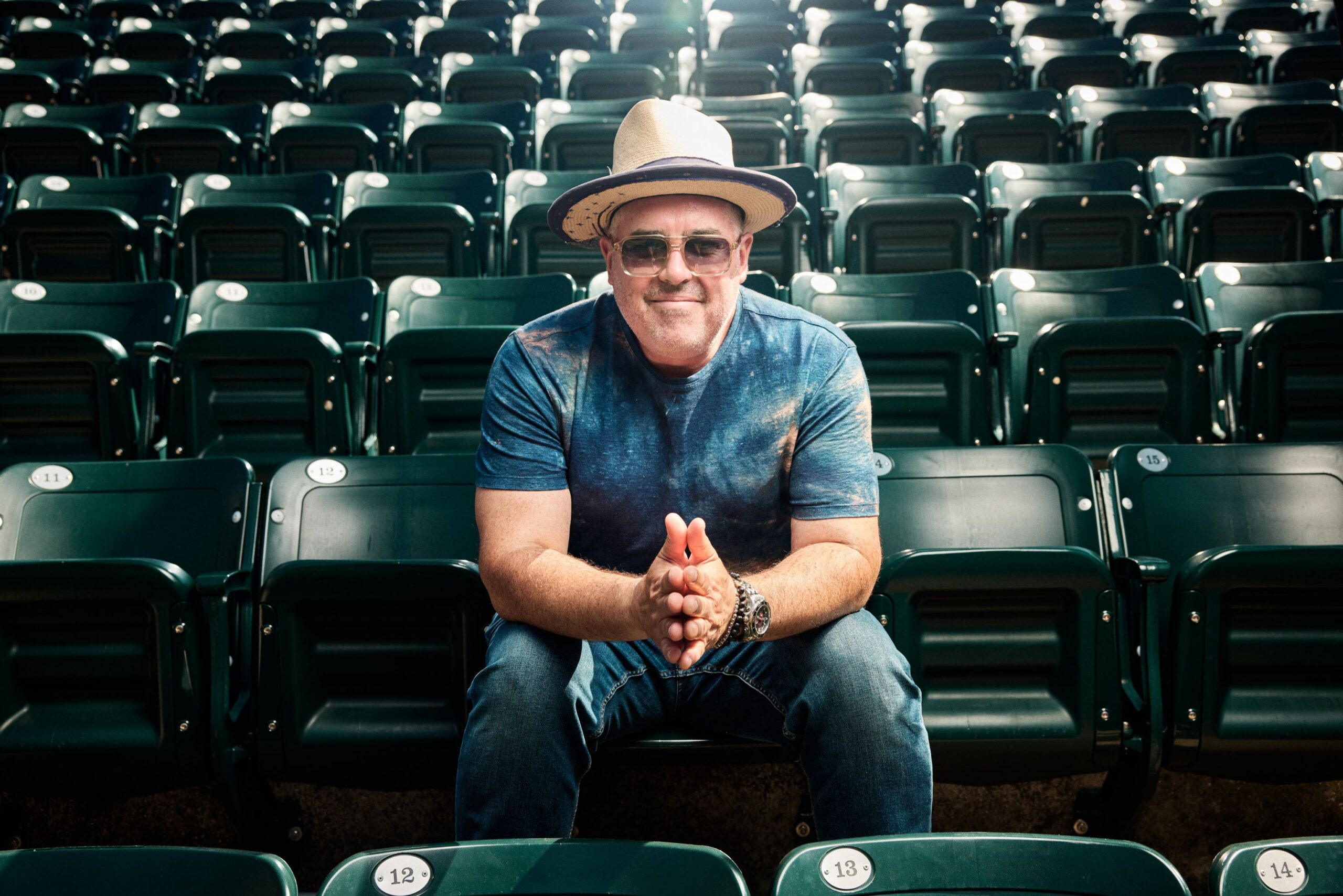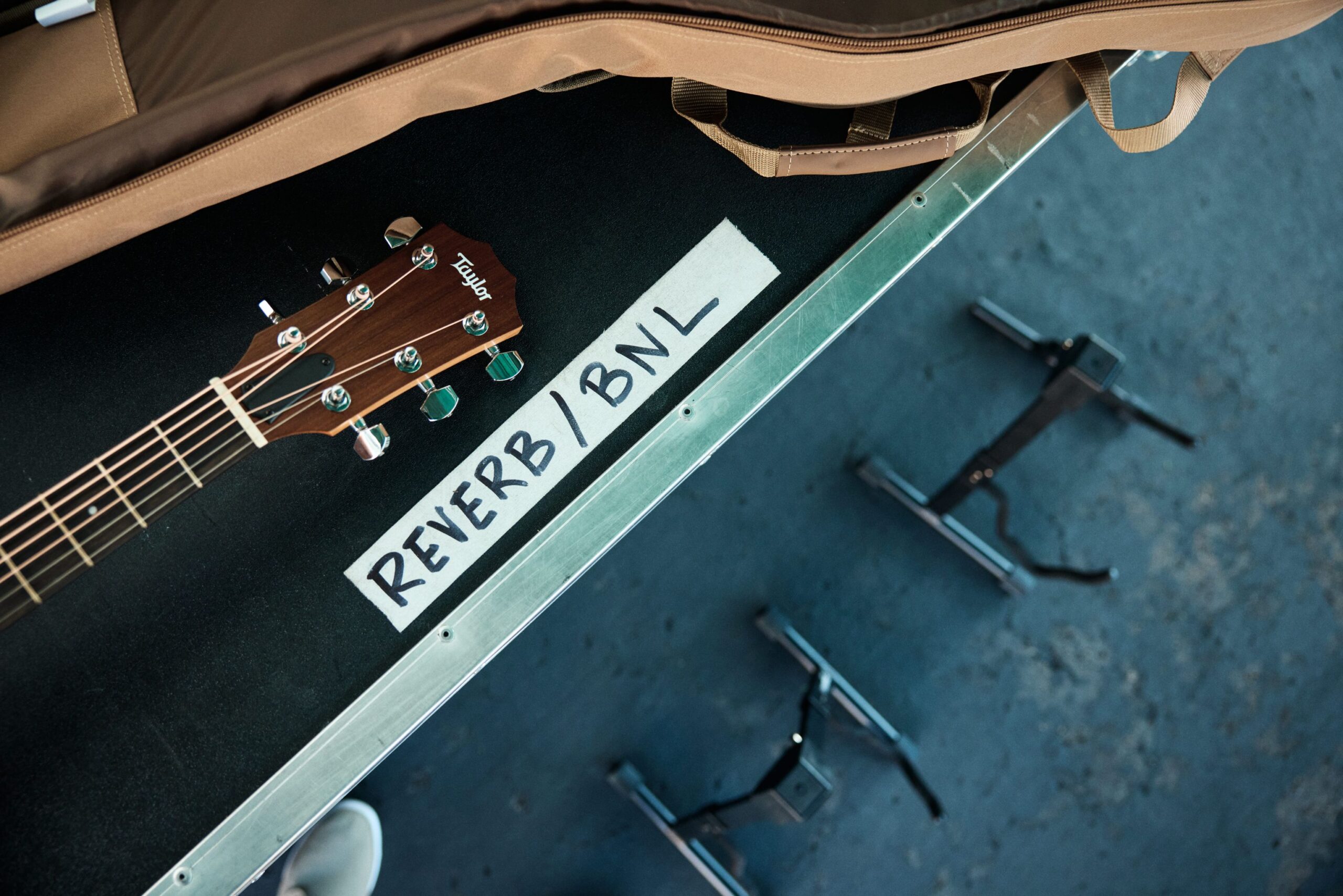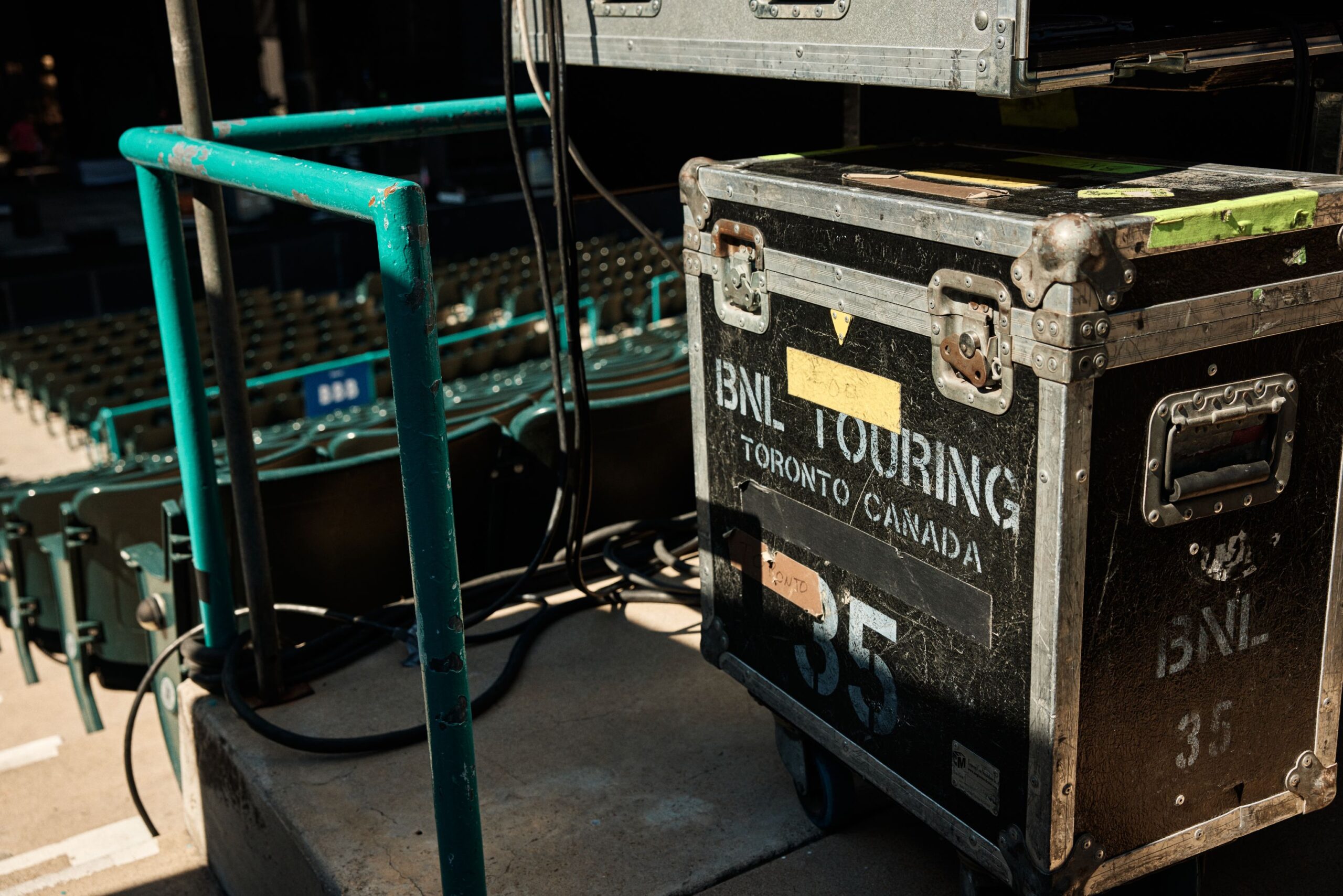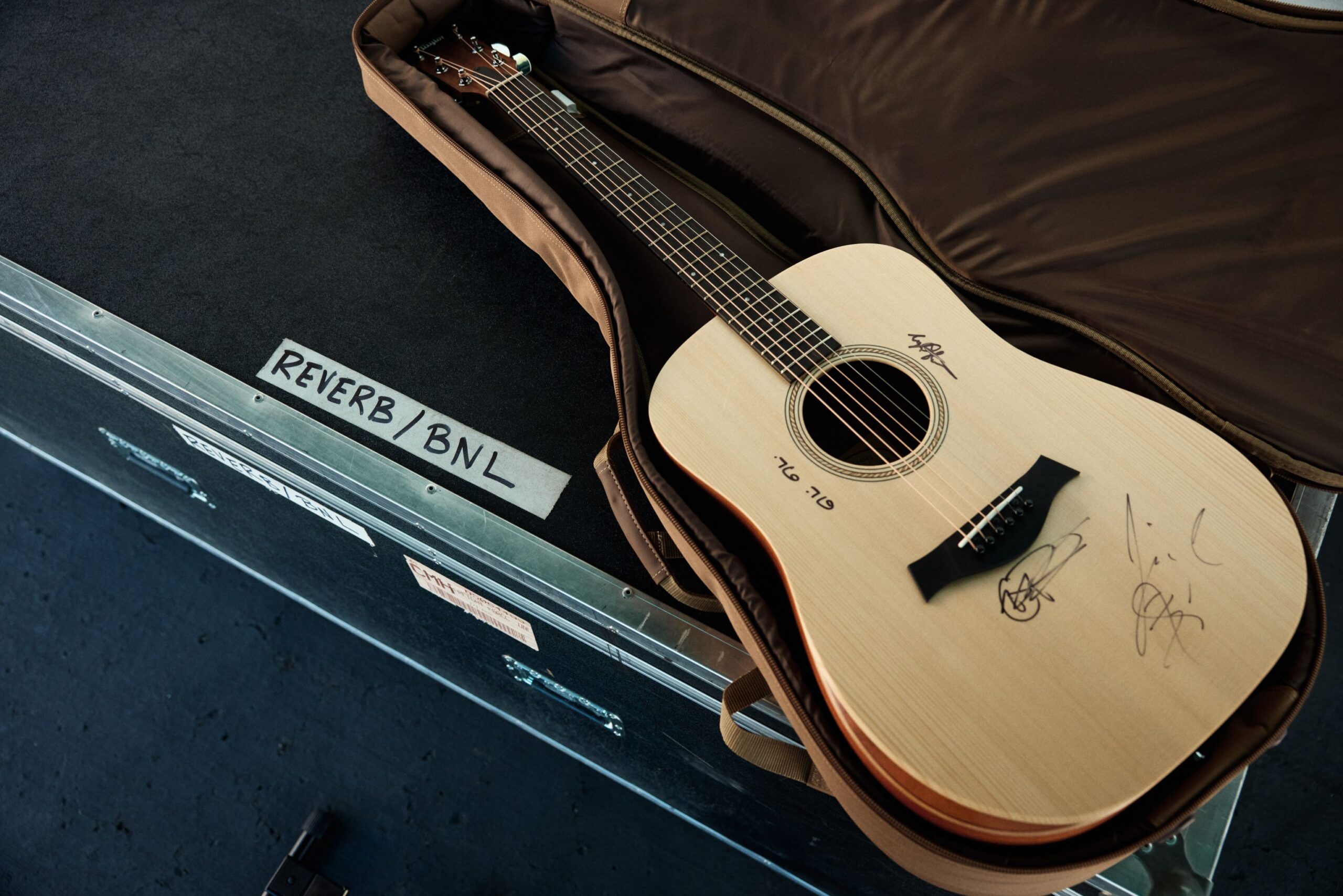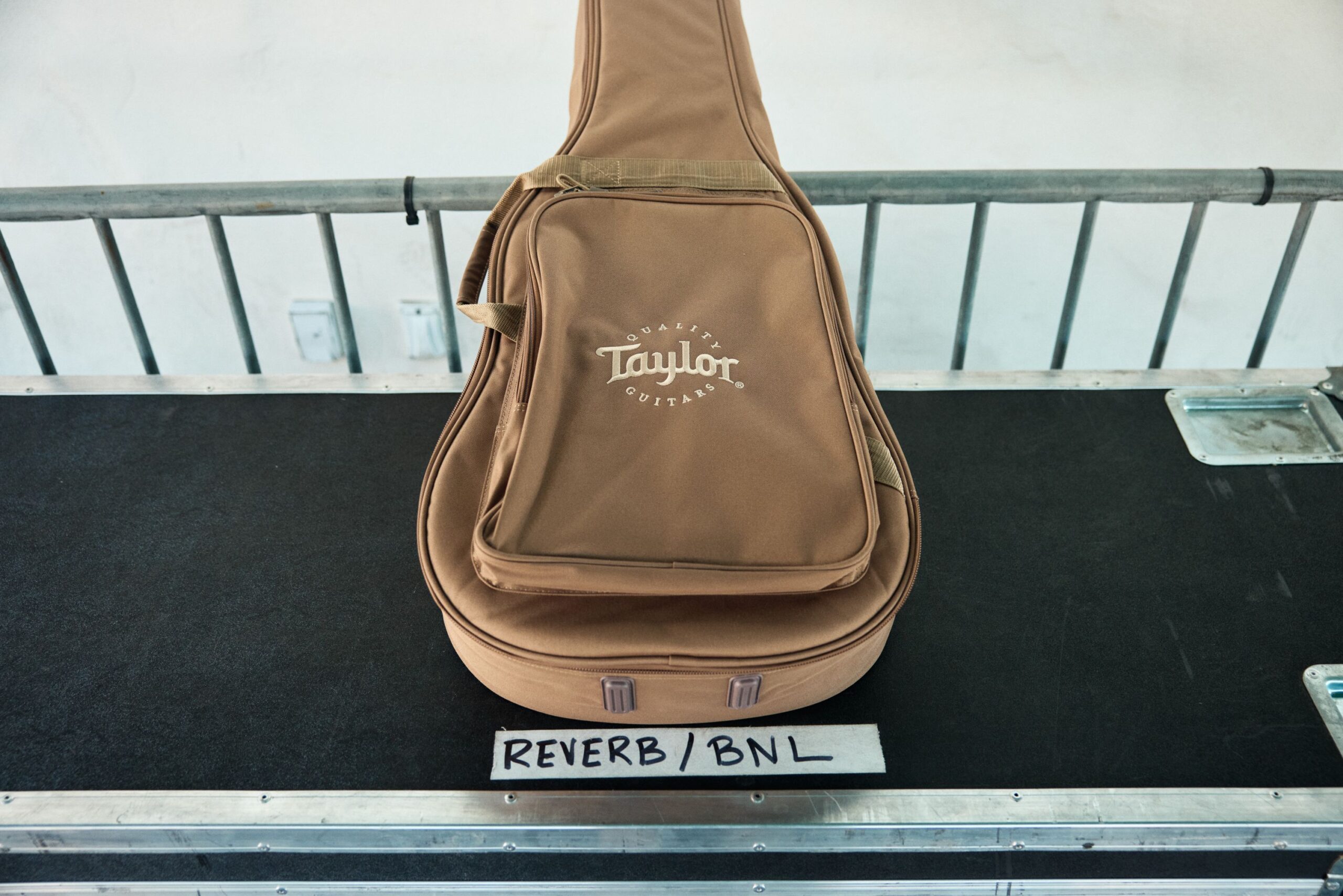 Though the prospect once again seemed a little daunting, I realized that, as Liam Neeson might say, I have a particular set of skills… that could lend themselves to these conversations. Prior to coming to Taylor, the majority of my career was spent as an activist and forest policy specialist, including 14 years at Greenpeace. I'm the first person in over a century to be convicted of Sailormongering, part of a campaign that ultimately saw Bigleaf mahogany uplisted on CITES (the Convention on International Trade in Endangered Species of Wild Fauna and Flora). Seriously, google it. I've worked as a Park Ranger in Costa Rica and as an intern at The White House Office on Environmental Policy. I've spoken before the United Nations and served as an NGO advisor on U.S. delegations to U.N. conferences. So, why not me? I talk to people all the time about "sustainability stuff."
So, I hope you enjoy my chat with Ed. I look forward to doing more of this with other artists in the future and sharing these conversations with you. If you follow artists who are doing interesting environmental work, we'd love to hear about it.