It's hard to believe our "electracoustic" T5 made its debut more than 16 years ago. The launch of the hollowbody hybrid in 2005 made a big splash in the guitar world, earning awards for its innovative design and revealing an exciting new soundscape of amplified acoustic and electric voicings for players to explore. In its most distilled form, the T5 answered the lingering need among gigging players to get great clean and distorted tones from the same guitar.
Even before plugging it in, players were drawn to the T5's slim, lightweight body and uber-playable Taylor neck. It gave us a new guitar platform to showcase our latest developments in pickup design, as we integrated an acoustic body sensor — a component of our original magnetic Expression System electronics, which we had introduced with our acoustic guitars in 2003 — with proprietary humbucker designs. Five-way switching summoned different pickup configurations, while the guitar's fluid compatibility with acoustic amps (or a PA) and electric amps meant that, with an A/B/Both box, a gigging player could cover a lot of ground on stage with just one guitar.
Over the years, the T5 has evolved like all of our guitar designs. The electronics were updated, and it spawned the spin-off launch of the smaller-body T5z — inspired by a custom design for Prince — which leaned a little more into the electric guitar world with electric strings, jumbo frets and a 12-inch fretboard radius.
Through all its iterations, the T5z remains a unique musical tool that speaks to the increasingly diverse musical appetites of players and their interest in exploring new sonic textures in an amplified setting. What's more, the evolution of amp modeling and effects technology has made it easier than ever for players to leverage the T5z's strengths to the fullest. Rather than needing a dual acoustic and electric amp setup, for example, these days, players can plug into a Fractal AX8 or Line 6 Helix, or some other recording interface, in pursuit of inspiring new tonal flavors.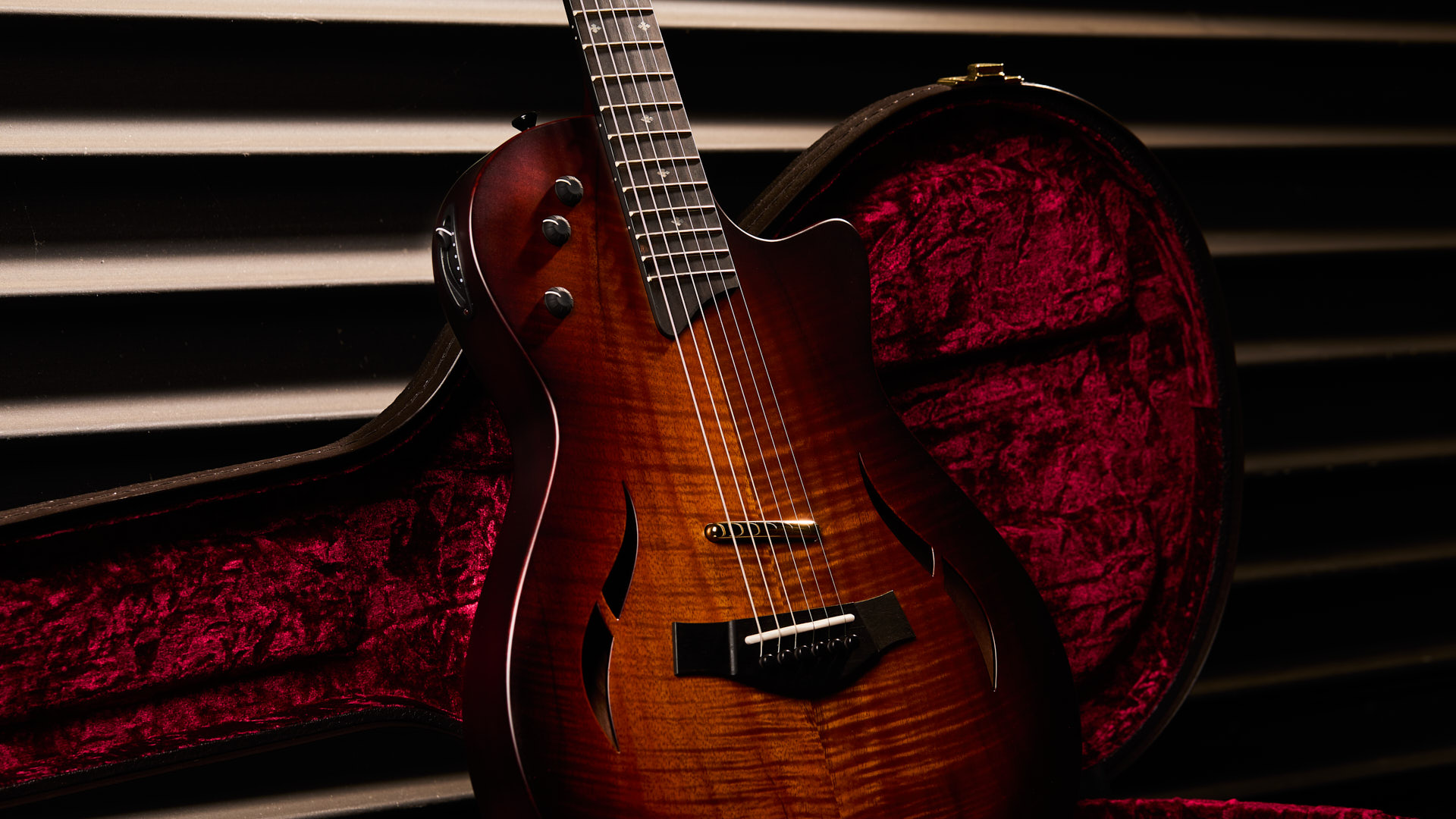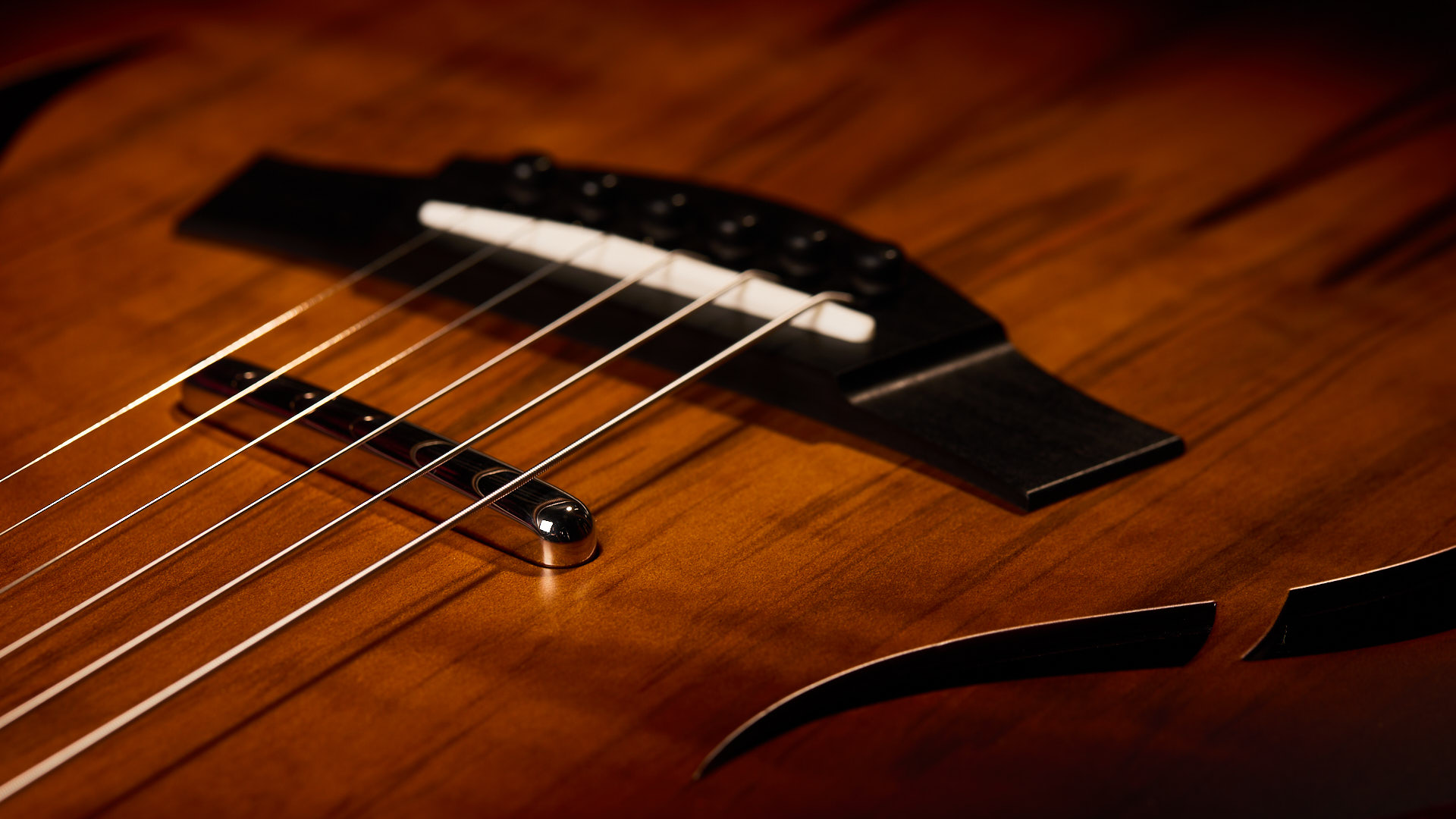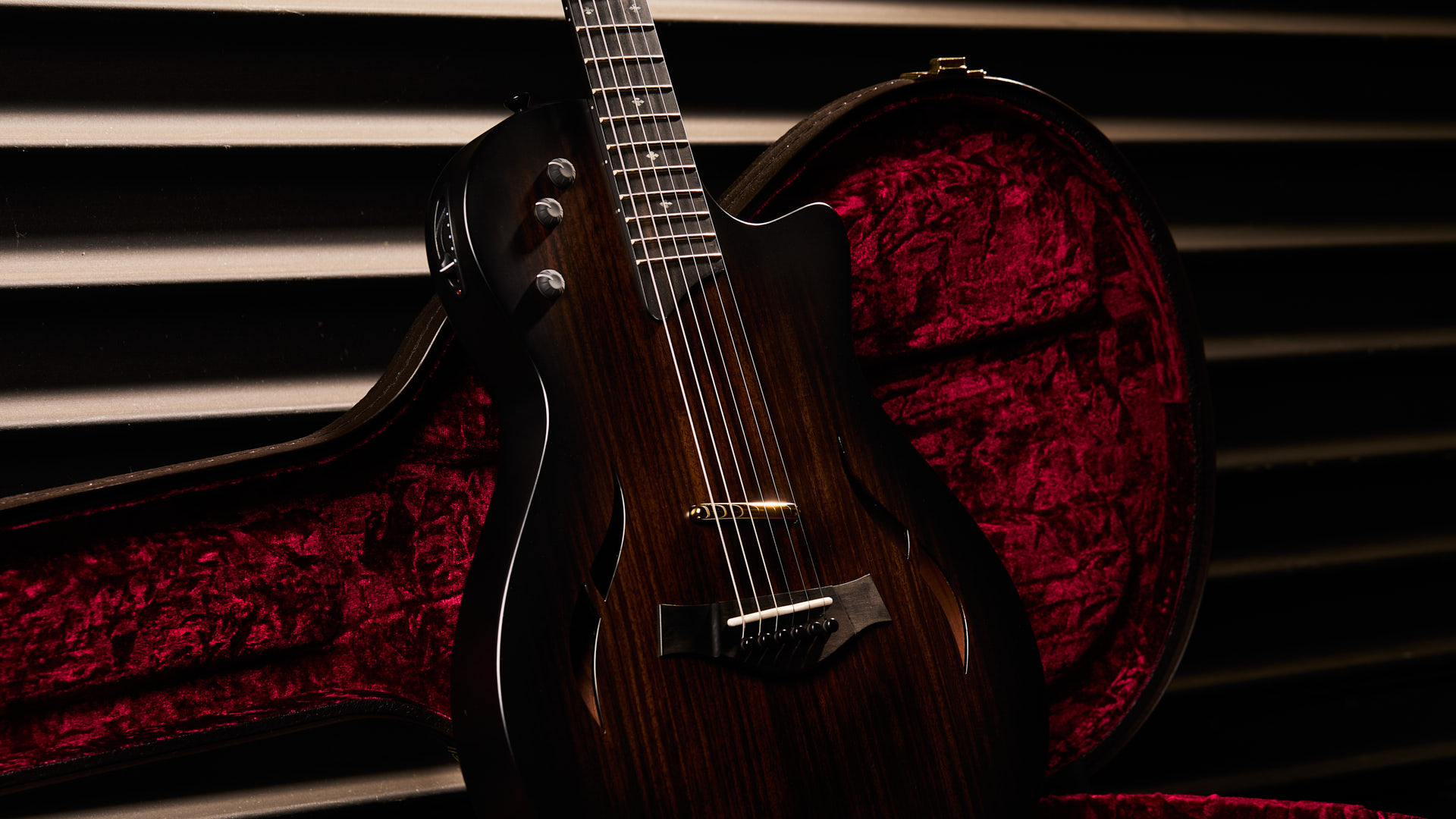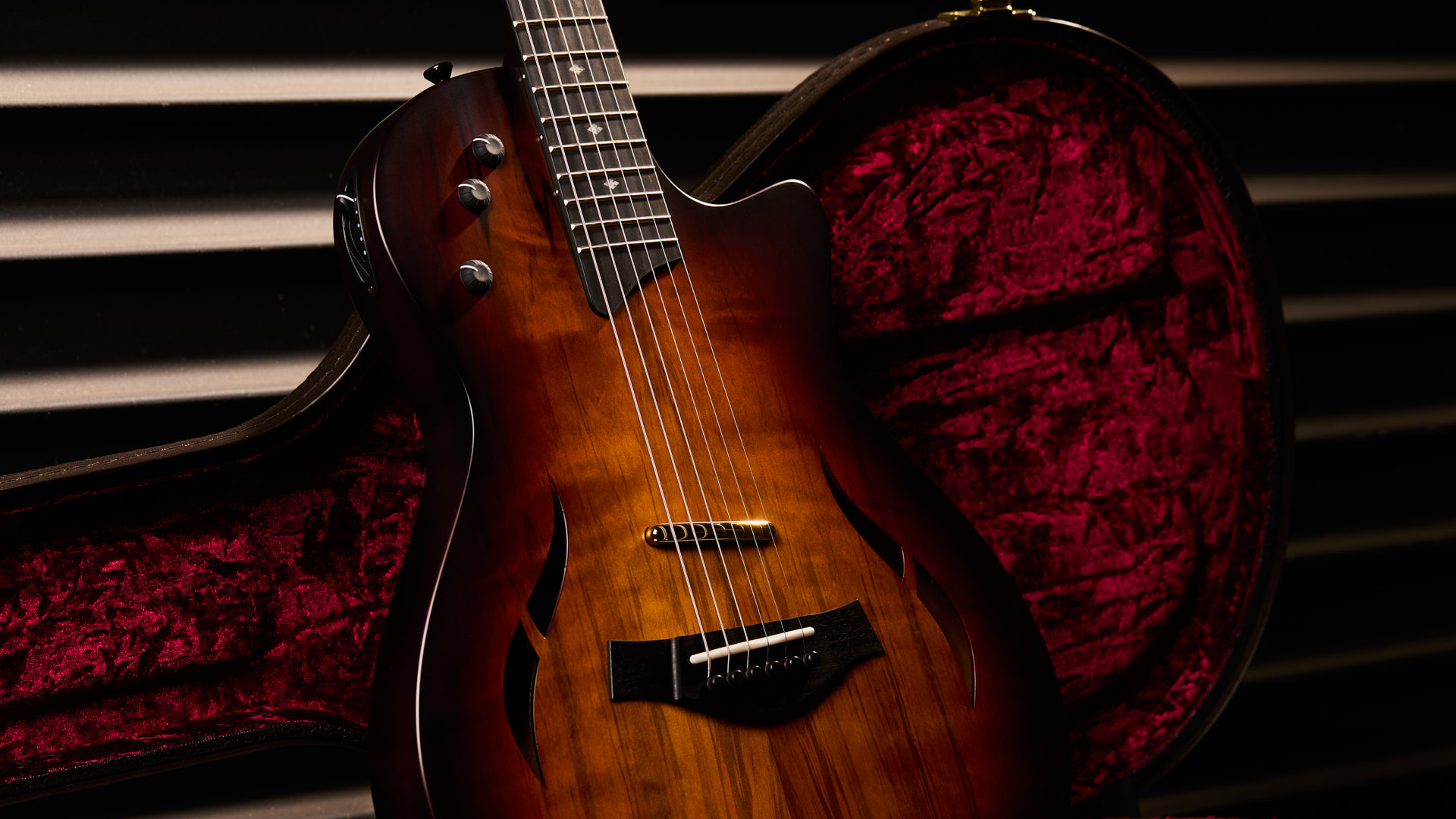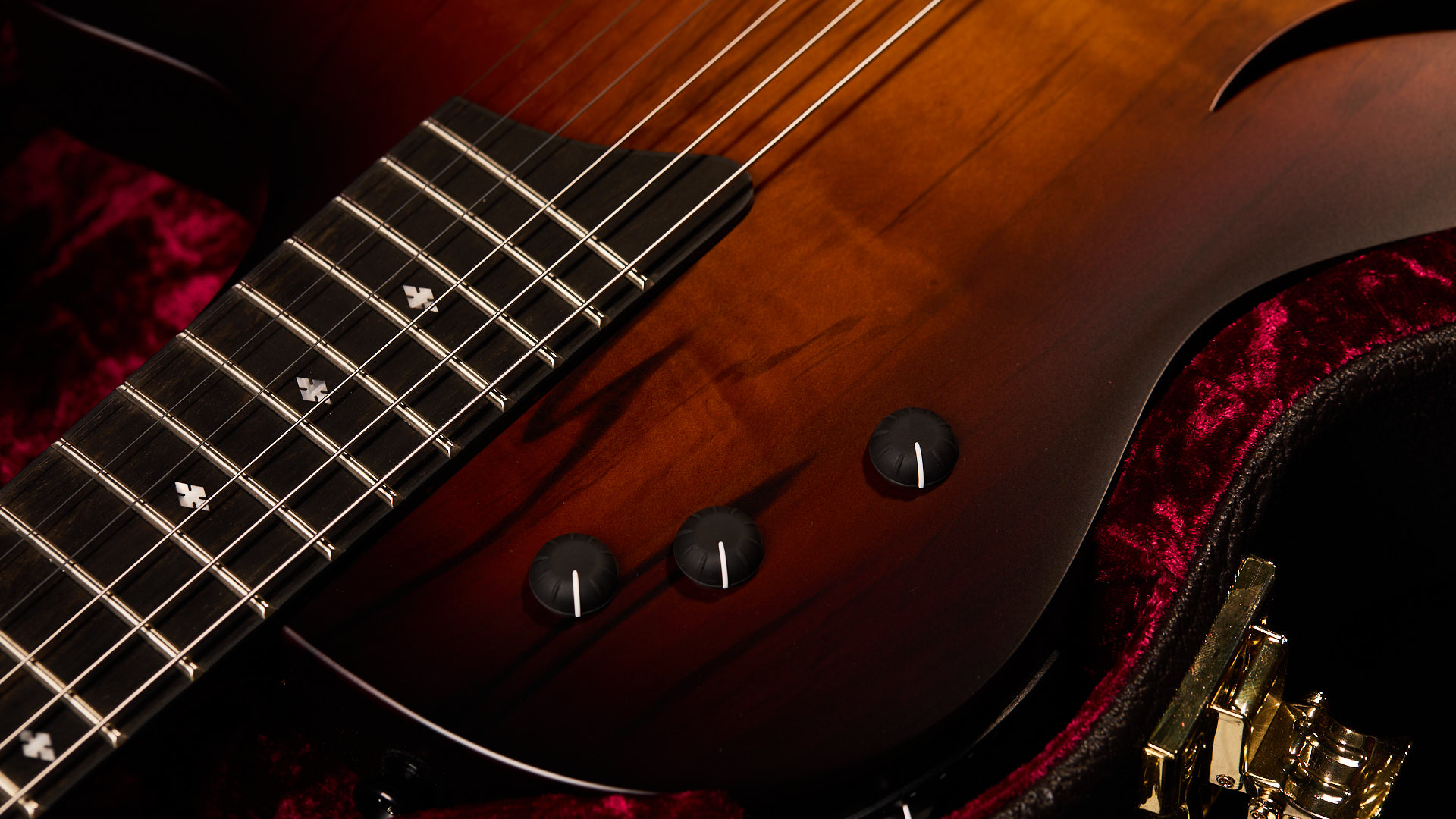 Exotic Wood Tops
Over time, our T5z model offerings have steadily evolved to include a robust array of top woods, color treatments and other appointment details across our Custom, Pro, Standard, Classic and Classic Deluxe series. Last year we bolstered our menu with a pair of new T5z Classic models featuring beautiful hardwood tops: koa and blackheart sassafras. This year we're pleased to add a rosewood-top edition to the mix. Like its counterparts, the rosewood model features a subtle shaded edgeburst top and a satin finish. The back, sides and neck sport trans black color shading to match the rich, dusky hues of the rosewood, with Taylor satin black tuners adding the perfect aesthetic accent.
Between these exotic-top Classics and the other models that make up the T5z family, there's an abundance of looks and sounds to choose from. Look for these and other T5z models at your favorite Taylor dealer.