A brief tour through Taylor's nearly 50-year arc of building guitars reveals a consistent track record of innovation focused on better serving all types of players, from weekend warriors and bedroom players to household names that headline festivals. One common thread has been playability. Another has been musical utility — clear, well-balanced tone, performance reliability, serviceability, etc. Beyond that, it has meant developing an increasingly diverse line of instruments that reflect the incredible range of player preferences and musical palettes out in the world.
That innovative philosophy has been richly reflected in our ongoing relationships with artists, whose musical yearnings and real-world needs have helped inform our approach to design and, in many cases, pushed us to make more useful, more expressive musical tools. The key component is creating genuine relationships, and for that, you need a strong artist relations (AR) program. Obviously, as Taylor has grown and the needs of musicians have evolved, so has our AR team, helping to welcome a wider array of diverse, talented artists into the Taylor family.
Planting the Taylor Seed
For a long time, we handled artist relations the old-school, grassroots way. After all, we were the scrappy new kid on the block, trying to build some cachet in music circles. Fortunately, we had Bob Taylor's slim-profile, easy-playing necks as a calling card — you could put a Taylor in the hands of a player and it would often sell itself. Our proximity to Los Angeles also didn't hurt — we were fortunate to find a couple of music store owners there who championed our guitars and who were well connected with musicians from the Laurel Canyon scene along with other pros passing through to record or perform.
Early on, Bob developed personal relationships with some artists who had discovered Taylors, which in some cases led to creative collaborations on signature models that allowed them to better articulate their unique playing styles — like 12-string fingerstyle virtuoso Leo Kottke and progressive bluegrass picker Dan Crary. In that sense, artists have often been a part of the creation process at Taylor: In the 1980s, fingerstyle champion Chris Proctor helped us develop the first Grand Concert, while a decade later, interest from country star Kathy Mattea spurred Bob to finish the flagship Grand Auditorium body shape he'd been tinkering on. Though Bob never aspired to be an AR guy (he writes about it in his book, "Guitar Lessons"), the personal relationships he later forged with artists like Taylor Swift (and her dad, who called Bob years ago to sing the musical praises of his then-12-year-old daughter) and Zac Brown, have underscored the importance of being honest and genuine.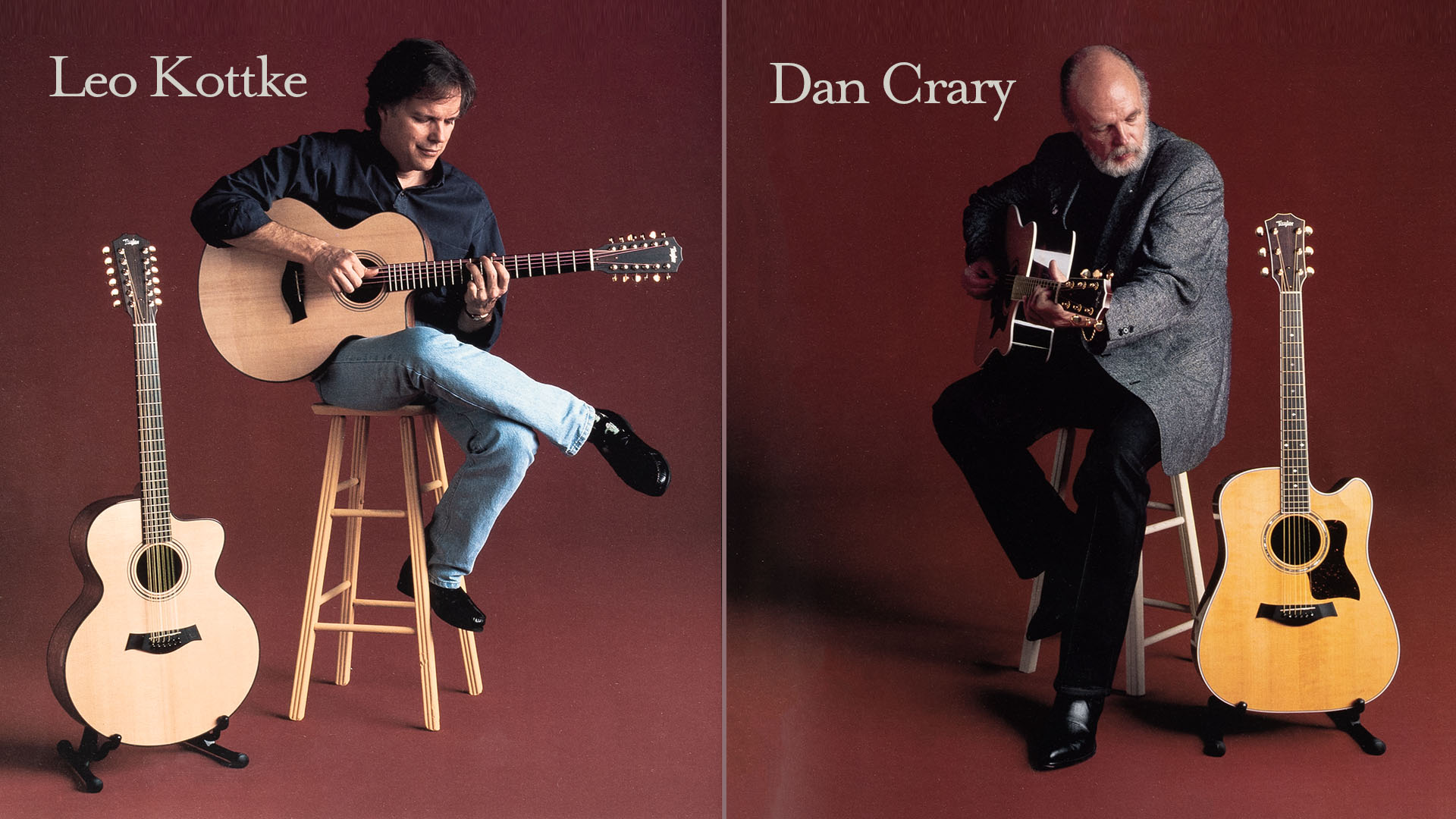 As Taylor grew, so did our artist relations outreach, as other key Taylor staff, like former sales director TJ Baden, music industry veteran Bob Borbonus, and longtime AR coordinator Robin Staudte, built our AR operation into a more formalized infrastructure, helping to forge relationships with some of music's marquee names, like Kenny Loggins, John Denver, Dave Matthews, Clint Black, Sarah McLachlan, U2's The Edge and many others.
Today, of course, the music industry looks radically different than it did when Taylor started building guitars in 1974. Most artists will tell you the business looks different than it did just two years ago. Words like "influencer" and "engagement" would have raised eyebrows among most industry pros, but social media is a key factor in music today. The industry now includes a growing focus on DIY releases and self-promotion, along with a global audience that continues to grow more diverse. Seeing these changes, we realized a few things. First, it was no longer possible to rely on major names without courting emerging artists and working musicians. Gone are the days when a single big name is enough to keep a musical instrument brand relevant. Second, we saw there was more we could do elevate artists while they helped us achieve our own goals. Finally, we recognized that as a brand that was becoming more diverse and international by the day, we needed an AR team that was truly international in both scale and style.
Meet the Taylor Artist Relations Team
Scattered between our headquarters in El Cajon, California, major music centers like Nashville and Los Angeles, and across Europe and Asia, Taylor's AR team is a fun, knowledgeable bunch with a multi-pronged approach to building an artist roster.
At home, Tim Godwin and Lindsay Love-Bivens split the never-ending task of reaching out to artists, maintaining relationships, shipping guitars, and flying to shows for in-person meetings. But it takes a village, as they say, and much of Taylor's marketing team is also deeply engaged with artist relations. Jay Parkin and Andrew Rowley head up the content production side of things, contracting with a global array of videographers, photographers, editors, and other creatives to produce exclusive video performances and intimate artist interviews. Sergio Enriquez and Matt Steele bring that content to the masses through social media, while Billy Gill connects marketing and artist relations to the sales department. Devin Malone holds things down in Nashville, and Terry Myers helps keep players happy with custom setups and other tweaks that make each artist's guitar unique to them.
Abroad, the team seems to grow every month. Andy Lund holds it down in China, while Masaki Toraiwa manages Taylor in Japan. Dan Boreham from the U.K. helps coordinate artist activity across Europe. From his home base in Colombia, Juan Lopera stays connected with artists across Latin America.
Building the Family
In 2010, Taylor brought on Tim Godwin as the Director of Global Artist & Entertainment Relations. Tim's long career as a touring musician, session player and all-around industry pro put him in prime position to manage an artist program — he's lived a musician's life and understands their needs, for one thing, and later worked as head of artist relations for Line 6, so he was well connected with many artists from that gig. Those kinds of connections matter, because artist relations isn't just about the artists themselves. It's also about guitar techs, music directors, staging companies, venues, managers, recording and live sound engineers — everyone who works in the business of making music.
Godwin was brought on to do what he does best: get our guitars into the hands of artists and let them experience a Taylor for themselves. But cultivating an artist roster takes time and resources, and we didn't have the depth of resources or established heritage of other legacy brands. What we did have as a company was a commitment to design innovation — it's what continues to set us apart from legacy brands and keeps us at the leading edge of musical instrument-making. We also had consistency and performance reliability in our guitars, backed by the kind of service and support that were music to a touring musician's ears.
Still, Godwin acknowledges that after his arrival, to enlist the company support he felt was needed, he had to demonstrate how artist partnerships could advance Taylor's goals in ways that company decision-makers could get behind.
He recalls one experience that proved to be a turning point for artist development at Taylor. It happened in 2012, when singer-songwriter Philip Phillips was making a name for himself on the TV program American Idol.
"There was one performance where, after the song, [show judge] Randy Jackson said to Philip, 'Hey, I like that guitar. What is it?'" Godwin says. "And it was a Taylor GS7, an early Grand Symphony model. After the episode aired, we went on our website to check the traffic to the GS7 page. Normally we were seeing single-digit views on that page over an entire month, but after American Idol, it was up to 5,000 or so views in just one week."
Godwin recalls this being the moment when he could concretely show that artists could move the needle.
Putting Down Roots
Another major force pushing us to evolve our approach to artist relations was the scene in Nashville, a veritable mecca for renowned acoustic guitarists, country and Americana music, recording engineers and virtually anyone involved in making music. In the '90s, we made inroads thanks to the popularity of the then-new Grand Auditorium body shape, which local studio engineers and session players loved for its reliable balance and clarity in recording applications.
But Nashville can also be tough; it's the traditional heart of American roots music, and the players who make the scene reflect that tradition in their guitar choices. Godwin remembers pulling out all the stops, setting up meetings with management at classic venues like the Bluebird Café and with executives from Big Machine, a major independent label. Even with a solid presence in Nashville already, Taylor had its work cut out.
"Nashville is practically Gibson's backyard," Godwin says. "Taylor really had to prove that we had a right to be there."
Persistence pays off, and Taylor is now more firmly enmeshed in the Nashville community than ever. Setting up our Taylor showroom and getting guitars to local artists made a big difference — our studio at SoundCheck Nashville, where we film our Taylor Soundcheck series of acoustic performances, brought in a wide range of new players. The work continues at home, where long-tenured Taylor staffers like Terry Myers provide custom setups for artists and make sure every guitar being shipped to an artist plays exactly like they want it to. We're not just visitors in Nashville anymore, either. Artist relations representative Devin Malone lives and works in Music City and keeps busy supporting artists there, running events and doing much of the behind-the-scenes work to keep Taylor's presence thriving.
Growing New Branches
Nashville also helped us recognize the ever-increasing diversity of the music world. A major part of Nashville's Americana heritage is the rich history of music made by African American artists, and the AR team wanted to integrate those perspectives in a way that would help Taylor become a more inclusive brand.
To that end, we created a special digital story in Wood&Steel from the summer of 2021 titled Deep Roots: The National Museum of African American Music. Developed by Taylor Artist and Community Relations Manager Lindsay Love-Bivens, the piece offered a multimedia showcase of the impact of African American artists on today's music. Lindsay traveled to Nashville to visit the newly opened museum, which chronicles the deep history of Black musicians who shaped American music. The trip had an immediate impact, encouraging us to think bigger as a company when it comes to creating a community of artists that reflects our values as a company.
"Representation matters," Lindsay says. "If you want to have a global artist reach, you have to be intentional about building a diverse program."
Lindsay's perspective is informed by a lifetime in the world of music. A longtime musician with extensive touring and performance experience as an independent artist, she began working with Tim Godwin and the artist relations team in 2018. Her experience and numerous connections made her an ideal representative to artists and musical communities with whom Taylor hadn't historically connected.
"I wanted to develop, strengthen and elevate our relationships with BIPOC artists [Black, Indigenous, and People of Color], as well as broaden our involvement in genres we haven't previously been associated with," Lindsay says. "I've been playing acoustic guitars since I was a kid, performing neo-soul, R&B and hip-hop. As a Black woman musician, I knew we belonged in those communities and genres; all we had to do was reach out."
Lindsay's contributions helped our global squad engage with diverse music communities on behalf of Taylor around the world.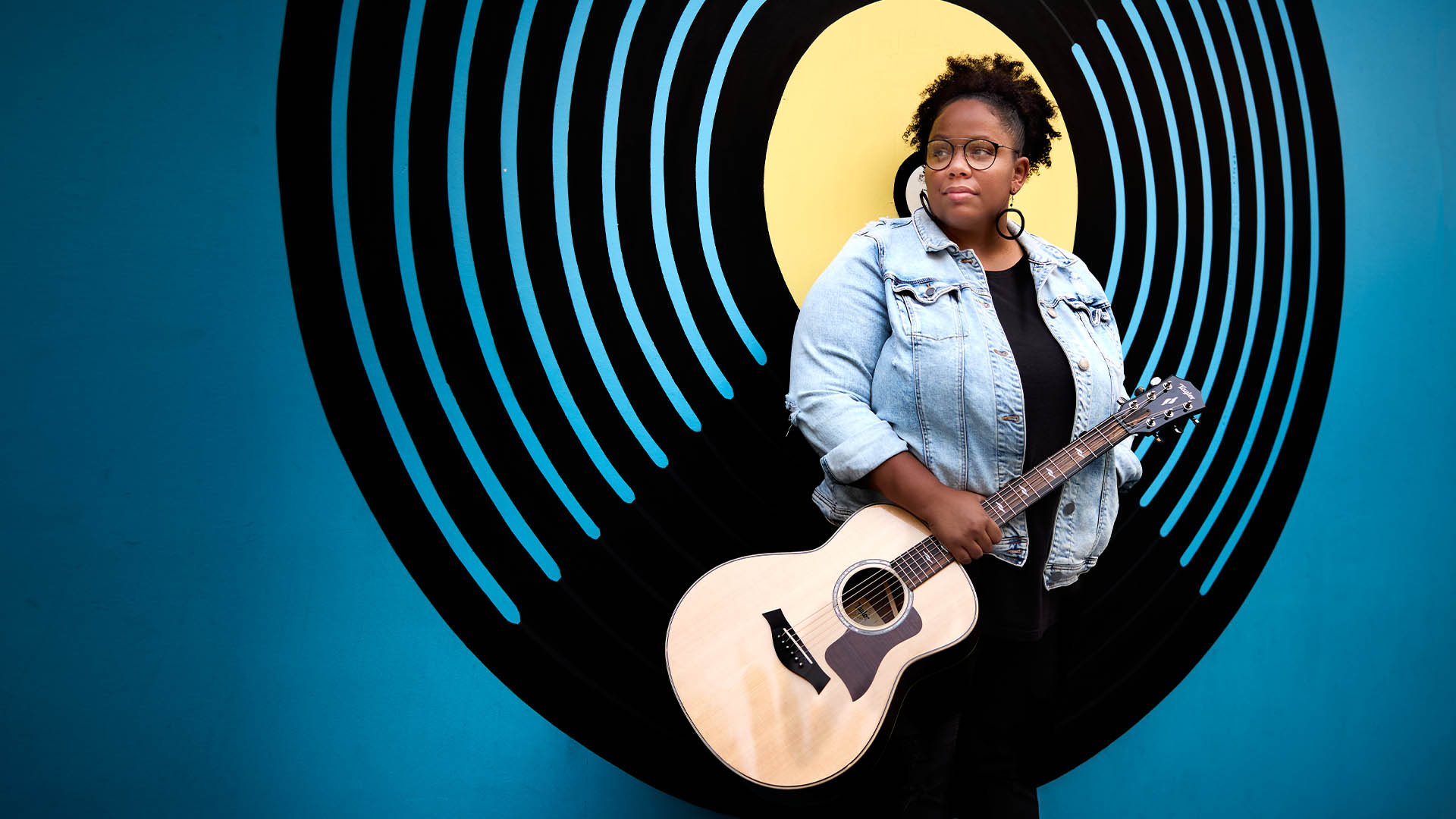 Think Bigger, Listen More
Since then, the AR team has grown considerably. Andy Lund, a 16-year Taylor veteran, heads up our efforts across much of Asia, including China, Hong Kong, Japan, India, South Korea, Thailand and Vietnam. Masaki Toraiwa is a liaison with the local scene in Japan, working with Andy to bring artists like Otake, Iko Asagiwa, Ryosuke Yufu and Thailand's Natee Chaiwut onto the Taylor roster in recent years.
In Latin America, Juan Lopera has put Taylor front-and-center in the music business, leading to relationships with major names like Chile's Mon Laferte, Argentina's Silvina Moreno, Mexico's Jorge Blanco, Techy Fatule from the Dominican Republic, and Colombian rising star Camilo. In Europe, U.K.-based Dan Boreham has built relationships with artists like singer-songwriters Jade Bird and George Ezra, pop trio New Rules, and multi-instrumentalist Jake Isaac.
We connect with new artists around the world the same way we do in North America: by listening to their needs and responding in kind.
"Exposure isn't enough anymore," Lindsay says. "Artists today are thinking harder about what they want a brand partnership to look like. It has to be more than handshakes and social media posts."
Starting an artist relationship is the easy part. Keeping it going is another matter. Like any relationship, connections between brands and artists require maintenance and mutual support.
"Artists are thinking, 'What am I getting out of this other than a loaner guitar?'" says Jay Parkin, who oversees content production for Taylor. "What about long-term support? What can we do to make a difference for artists?"

That perspective helped birth a new wing of the AR team, one focused on using content as currency to attract and keep artists on the Taylor roster. There's something special about being able to capture an artist's vibe in a faithful way, and the vast majority of players don't have the resources to do that kind of promotion on their own. Jay Parkin heads up the content side of AR, along with a global team tasked with generating high-quality video and digital content involving Taylor players.
Those efforts include series like Taylor Soundcheck and Taylor Acoustic Sessions, ongoing productions that brings artists into the Taylor studio to record unplugged, all-acoustic versions of their songs. Between both series, we've filmed GRAMMY-winner Allison Russell, pop-punk upstarts in Meet Me @ the Altar, renowned singer-songwriter and producer Linda Perry, Chilean superstar Mon Laferte, and many, many others.
Showing up for our artists can take many forms. Often, we build one-off custom guitars (not signature models) that can help artists bond with Taylor in a uniquely personal way. Taylor fans might remember Prince's iconic purple acoustic guitar, and we've also created custom builds such as Katy Perry's all-white guitar, Richie Sambora's famous double-neck acoustic, and Zac Brown's guitar emblazoned with his name. More recently, we've built guitars for pop superstars like Billie Eilish & FINNEAS.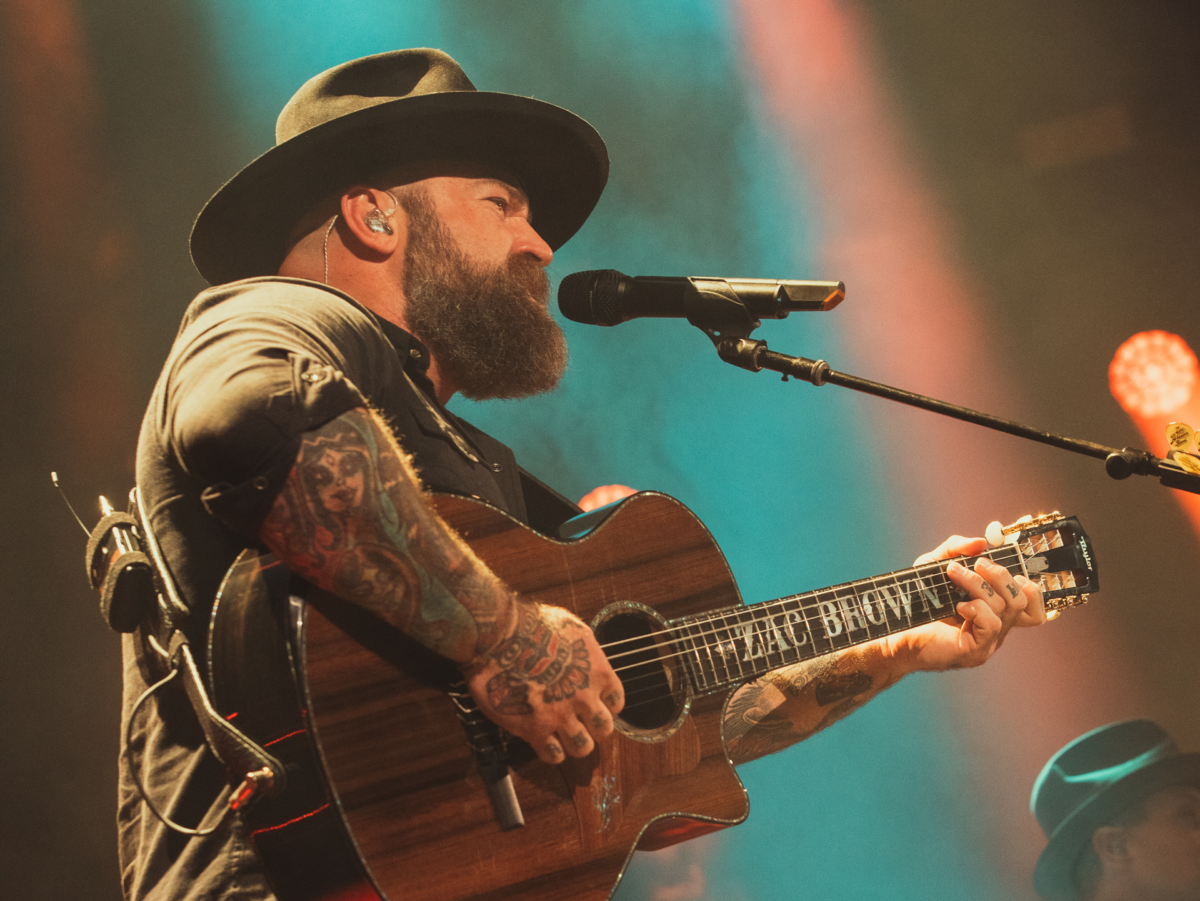 Sometimes, supporting artists requires more direct action. Every musician who's ever been on tour knows the frustration of not having a guitar when you need one, whether yours has been stolen, lost or rendered unplayable. Staying in-tune with our roster makes it possible for us to ship out guitars on the fly to make sure artists can keep tours going or get recordings done. We work closely with staging companies as well, ensuring our artists have everything they need when they hit the stage.
"It's a concierge approach to artist relations," says Tim Godwin. "You have to be a real partner for these artists, not just a sponsor."
The Big Picture
Our team also credits Taylor's evolution as a company in two areas for making it easy to bring artists on board: guitar design and environmental responsibility.
As detailed in Scott Paul's Sustainability columns in this and previous issues of Wood&Steel, Taylor has made meaningful investments in creating a more environmentally responsible supply chain for our guitars here in California as well as around the world. We do this because we believe it's right, and our artists, like many of our customers, believe the same.
Artists across the genre spectrum increasingly describe Taylor's environmental work as a draw. Some are just as passionate about the subject as we are, most notably U.K. singer-songwriter Beatie Wolfe, who regularly appears at Taylor sustainability events. Others, especially up-and-coming Gen Z artists, are happy to join the fold knowing that Taylor is leading the way toward a more environmentally responsible music business.
The spirit of inventiveness at the heart of Taylor's philosophy is also core to our AR approach. Many artists have preconceived notions about what a Taylor guitar can do. That's why, especially since the arrival of master builder Andy Powers in 2011, we've thoughtfully diversified our acoustic guitar line to make it as multifaceted as our artist roster — so there's something for every kind of player. This makes it easy to reassure artists who suspect a Taylor guitar isn't for them.
"I can't tell you how many times I've talked to players who think there's not a Taylor for them," Godwin says. "I always say that if you don't like what we have now, you'll like something we make next year. Glen Phillips [of Toad the Wet Sprocket], for example — not a Taylor fan, never liked our guitars. But he ended up playing a Builder's Edition Grand Pacific with a friend, and pretty soon he's calling me asking for one of his own."
Our history is full of innovations aiming to fill more musical needs and reach new musicians. The Grand Pacific dreadnought, designed to yield a blended tone that hearkens back to vintage guitars and acoustic recordings, turned heads when it arrived in Nashville. Other developments, like the pair of new koa guitars entering the 700 Series this summer (detailed elsewhere in this issue), boast a raw, organic aesthetic that gives traditionalists even more to enjoy in the Taylor line. We've designed more short-scale guitars, like the GT and GS Mini, to reach players who prefer a compact experience. Even on the inside, our designers build to the needs of the player — our V-Class bracing was a hit with recording professionals, which helped put even more Taylor guitars in studios around the world.
Our guitar development team is singularly focused on delivering a better playing experience; they always have been. At its core, that's what artist relations is all about, too — showing players how useful our guitars can be, and then stepping up and supporting them in a way that makes a difference.