For nearly two decades, Taylor's groundbreaking hybrid electric-acoustic guitars have carved out and held a place all their own in the music world. Thanks to their innovative blend of electric and acoustic pickups, five-way switching and hollowbody construction, these guitars have delivered an unmatched range of sonic flavors and opportunities for diverse musical expression. What began in 2005 as the original T5 evolved into the more compact T5z and its Standard, Classic, Pro and Custom varieties, each with their own combination of striking aesthetic appointments.
This year, we're happy to reveal a new iteration of the T5z, as Taylor master builder Andy Powers has refined the guitar's design to offer an even more player-friendly version. The result is a sleeker version that's more comfortable, and more visually appealing, than ever before.
"All of the changes," Andy Powers says, "are there to guide the guitar toward an even more comfortable playing experience."
He started by modifying the T5z's body, swapping from sapele to our responsibly sourced Urban Ash tonewood. You might recall Urban Ash from its use in the acoustic Builder's Edition 324ce and as part of our urban wood initiative, which aims to generate value around high-quality materials that would otherwise have gone to waste.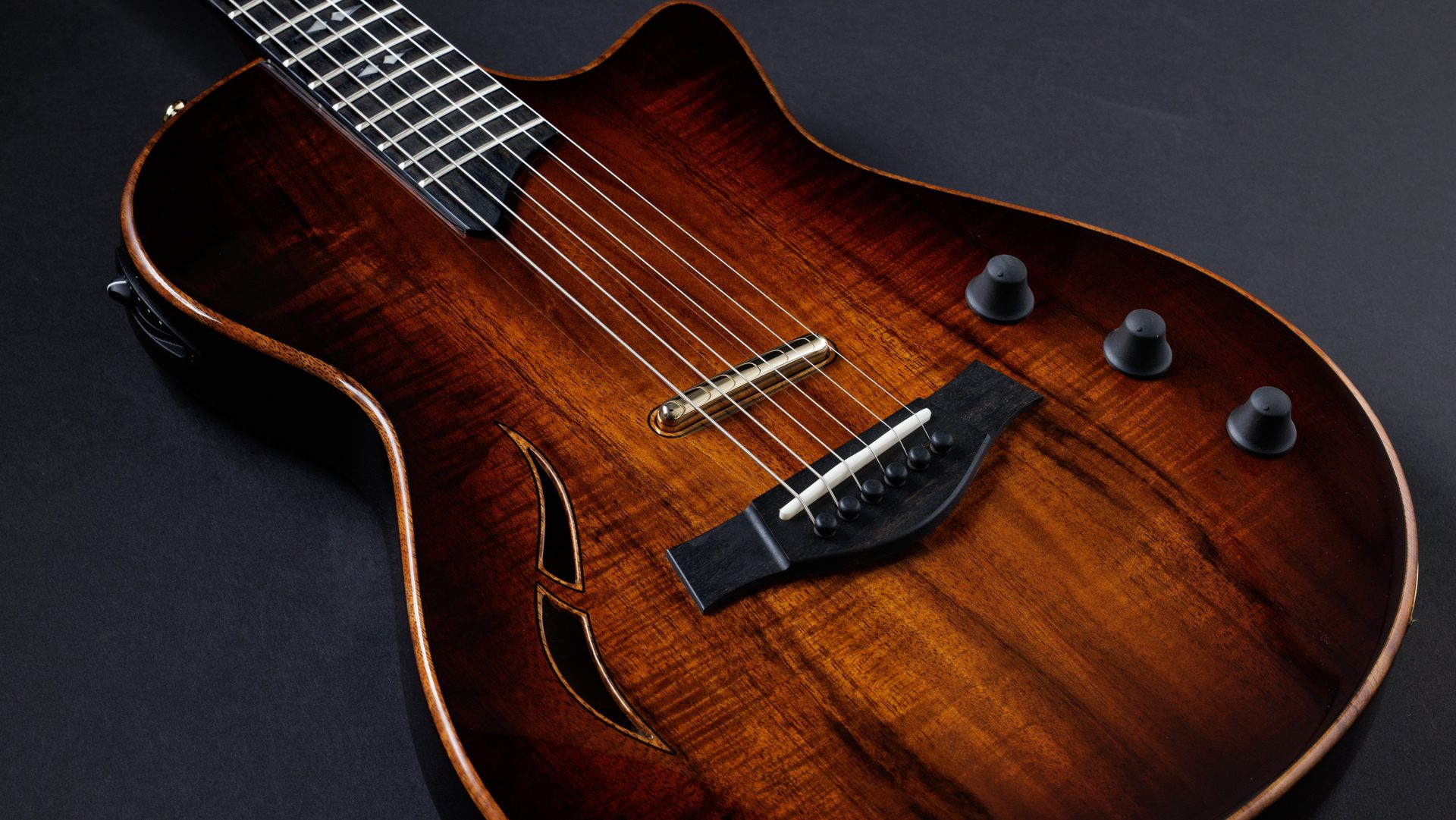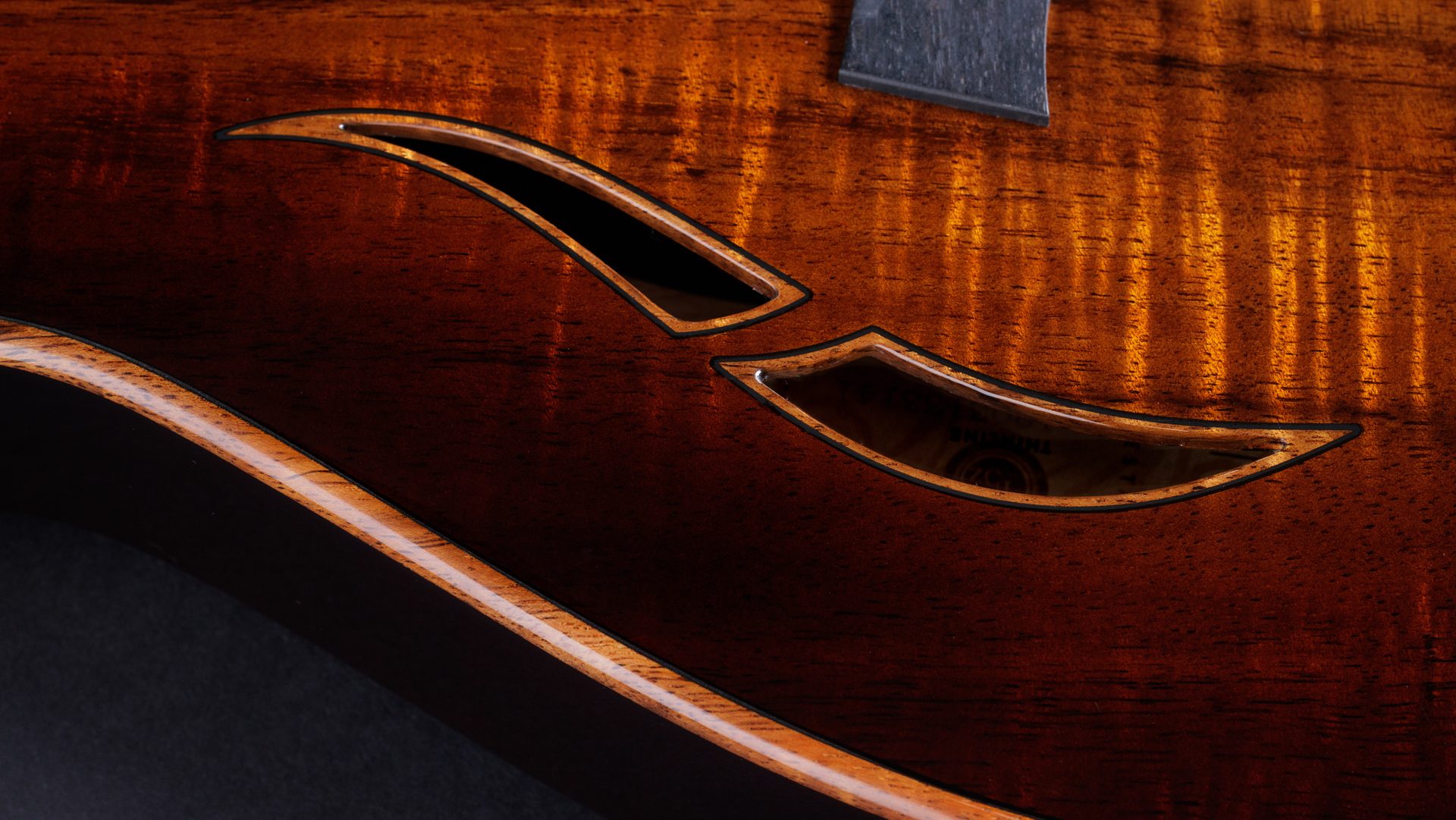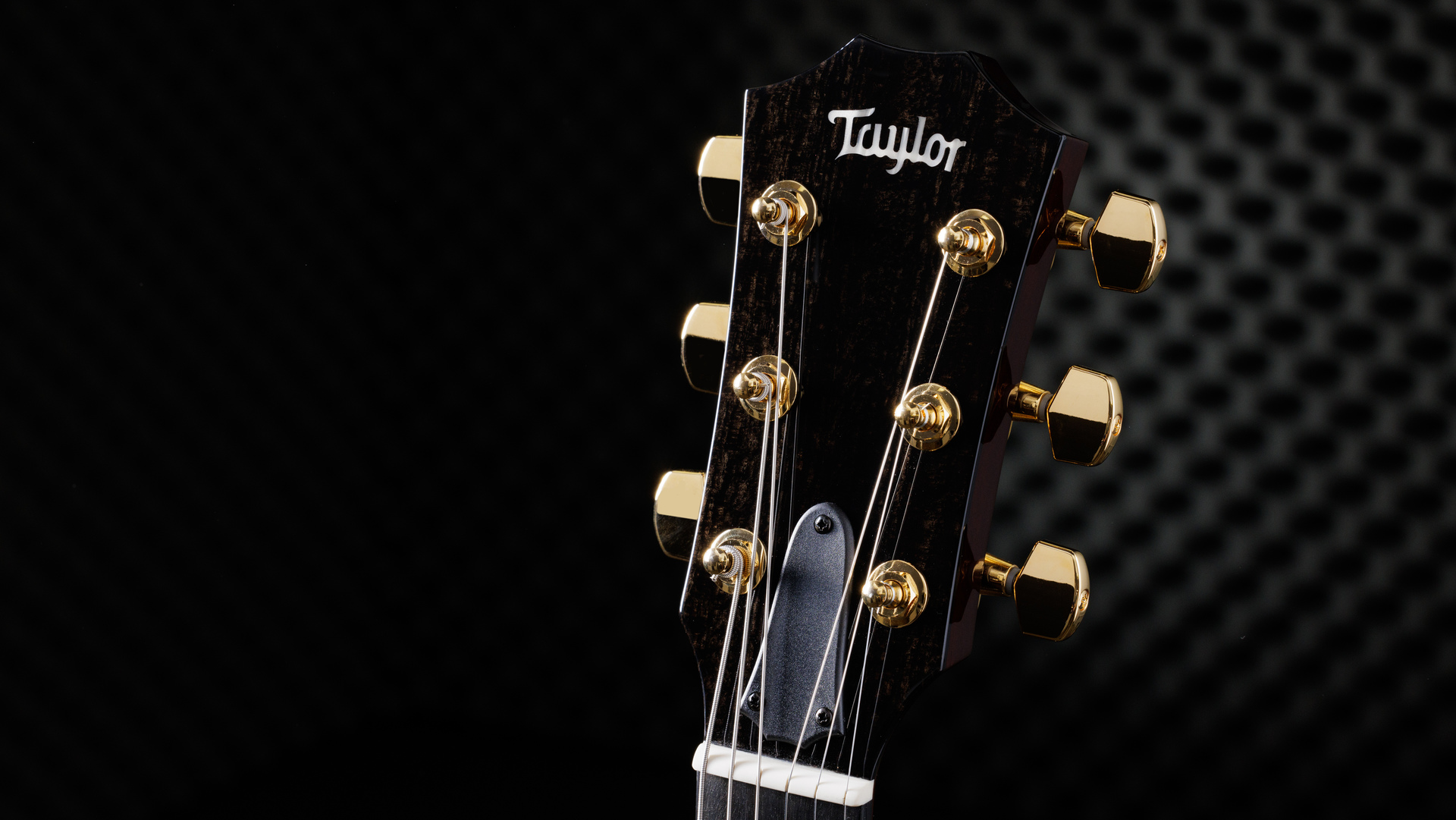 The ash body, in tandem with a subtly thinner carve of the T5z body, produces a noticeably lighter weight that feels breezy and comfortable for guitarists.
The T5z's edges are also rounded, adding a smoother contour to the body. We've adopted what we're calling "integral" binding for this version, leaving the top edges uncolored for a striking contrast against the T5z's eye-catching finish. The new binding design also includes an armrest carved into the guitar's solid-wood top, making for a more seamless, comfortable feel. Black purfling further highlights the attractive new aesthetic approach.
Finally, while the core electronics remain the same, Andy repositioned the T5z's volume and tone knobs to allow more intuitive tone-shifting on the fly. The knobs themselves are taller and easier to manipulate, and we've moved them from above the fretboard extension to below the bridge, where they'll likely feel more familiar to electric players. As a result, the new T5z features a single F-hole instead of two.
T5z Active Pickup Options
Position 1: Neck humbucker and body sensor
Position 2: Neck humbucker
Position 3: Bridge humbucker
Position 4: Neck/bridge humbuckers in parallel
Position 5: Neck/bridge humbuckers in series
"The T5z has a unique set of voices, each of which offers something unique to players," Andy says about the T5z update. "We felt it was best to keep the signature sonic aspects of the design in line with that heritage. And who doesn't want a more comfortable guitar?"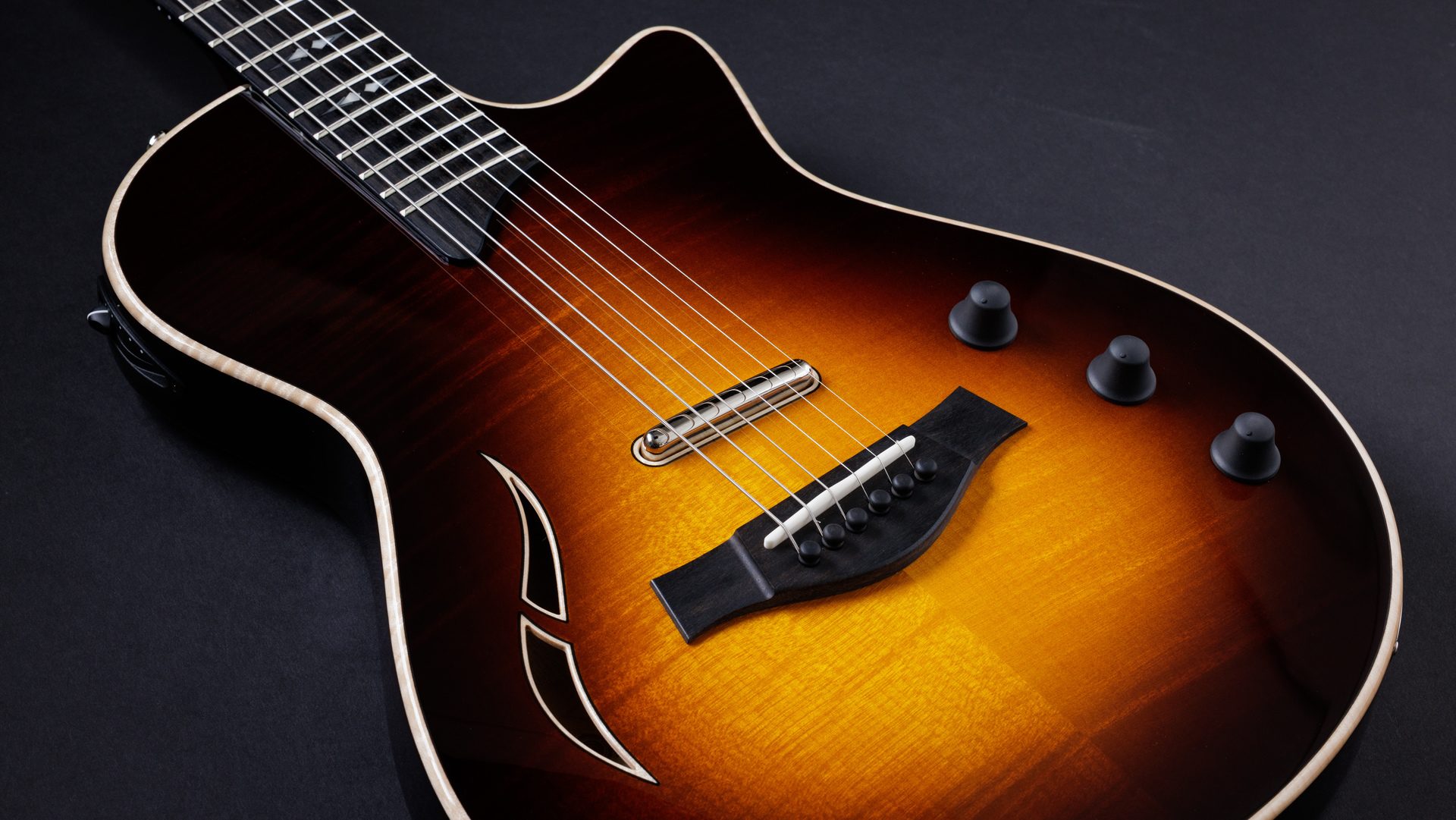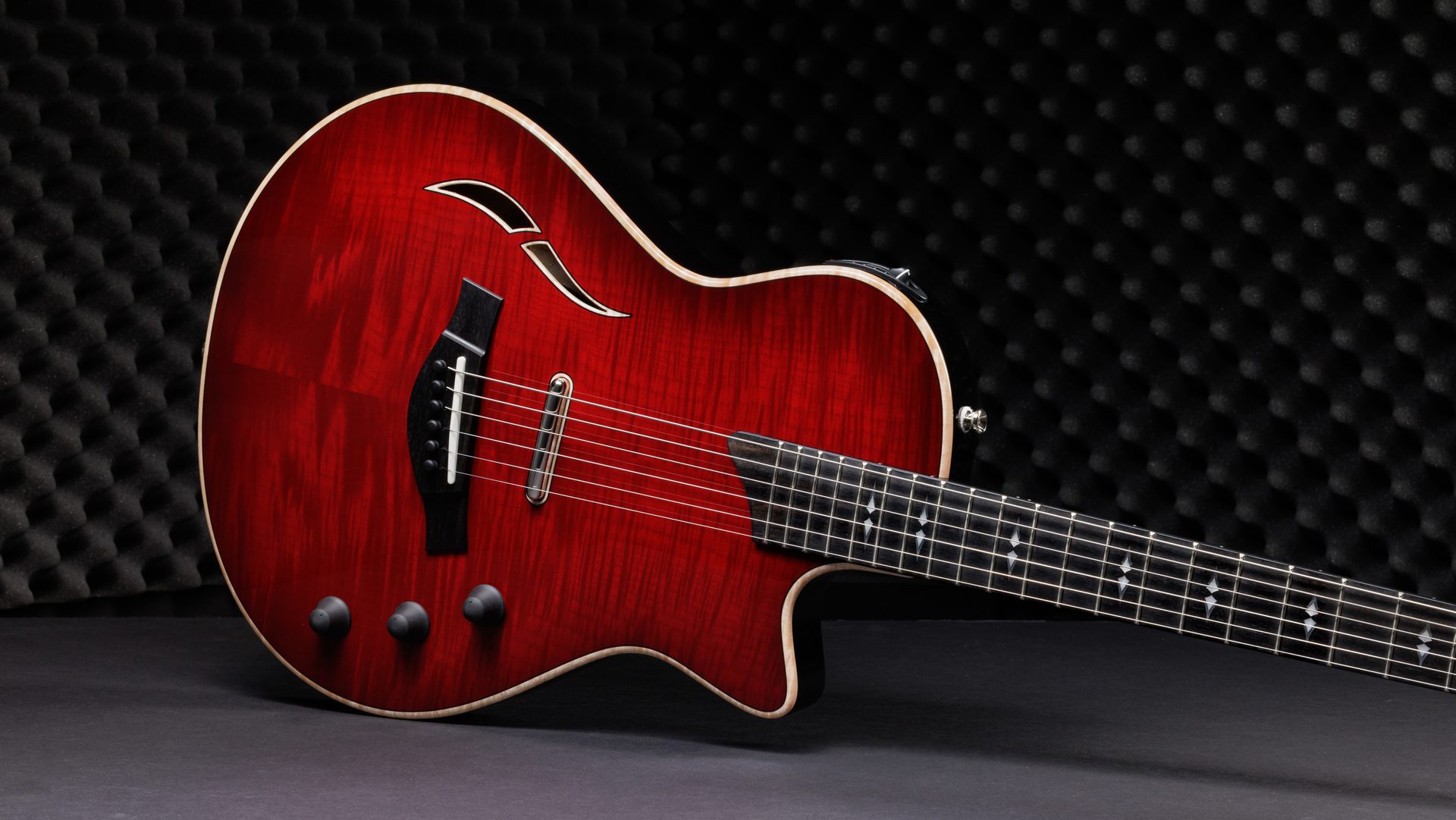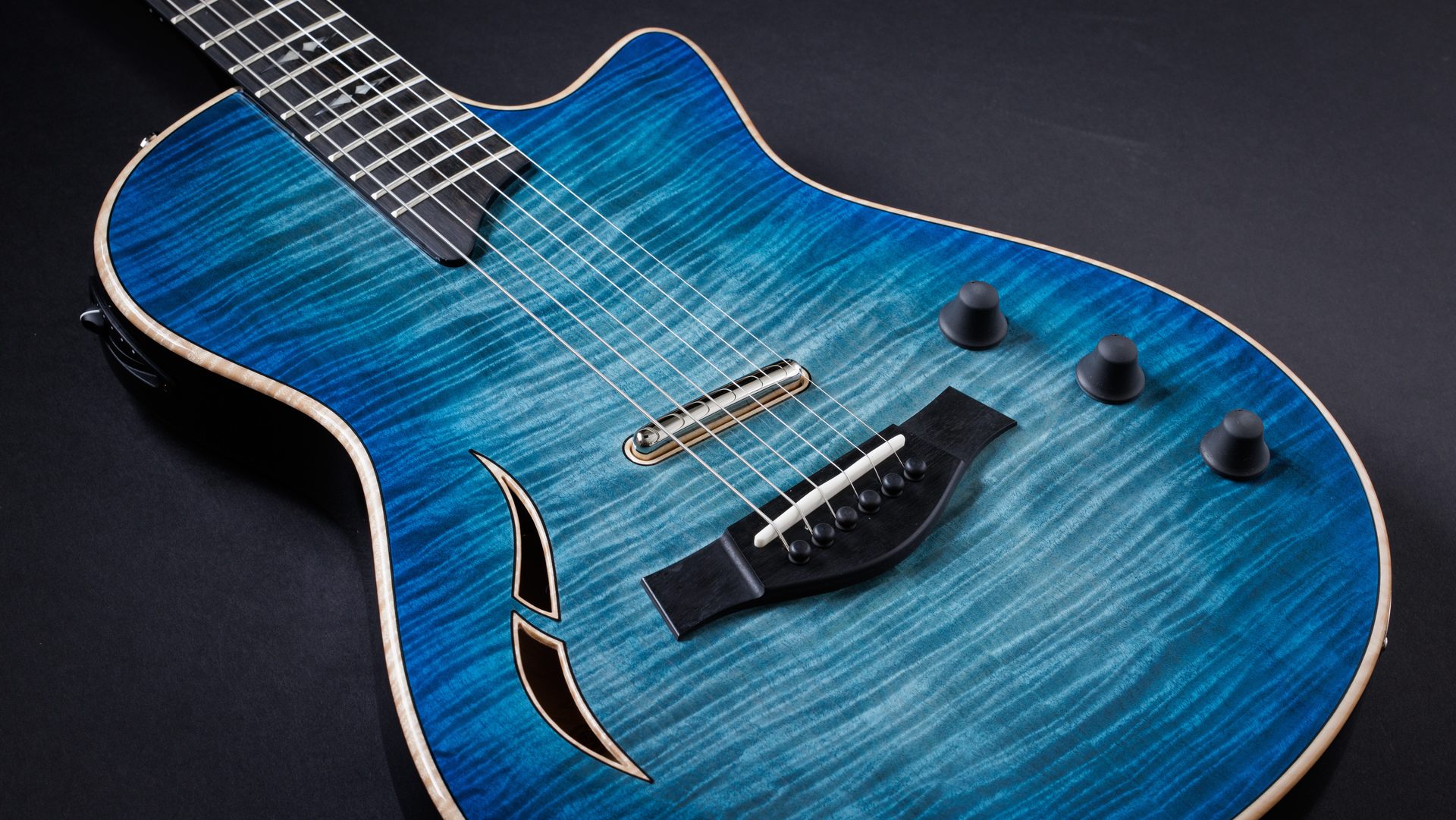 Players can still count on the same astonishing range of tones that have always been the hallmark of our electric-acoustic hybrids. The T5z boasts a magnetic acoustic body sensor, a visible humbucker at the bridge, and a concealed humbucker at the neck position. Five-way switching lets you swap between active pickups, letting you access mellow acoustic sounds, high-octane electric tones and a multitude of options between the two. As with prior models, the new T5z is compatible with both electric and acoustic amplifiers, so you're equipped to unleash your signature sound no matter the scenario.
New Pro and Custom Models
We're kicking off this generation of T5z guitars with four new models, headlined by the T5z Custom, which features a figured Hawaiian koa top with a shaded edgeburst and gold hardware. Three T5z Pro models round out the group, offered with figured maple tops in Harbor Blue, Cayenne Red (both with black backs and a shaded edgeburst top) and Tobacco Sunburst finish options, all sporting nickel hardware. All four guitars feature a fast-playing, slender neck with jumbo frets, a comfortable 1-11/16" nut width, medium-gauge strings, a deluxe hardshell case for protection.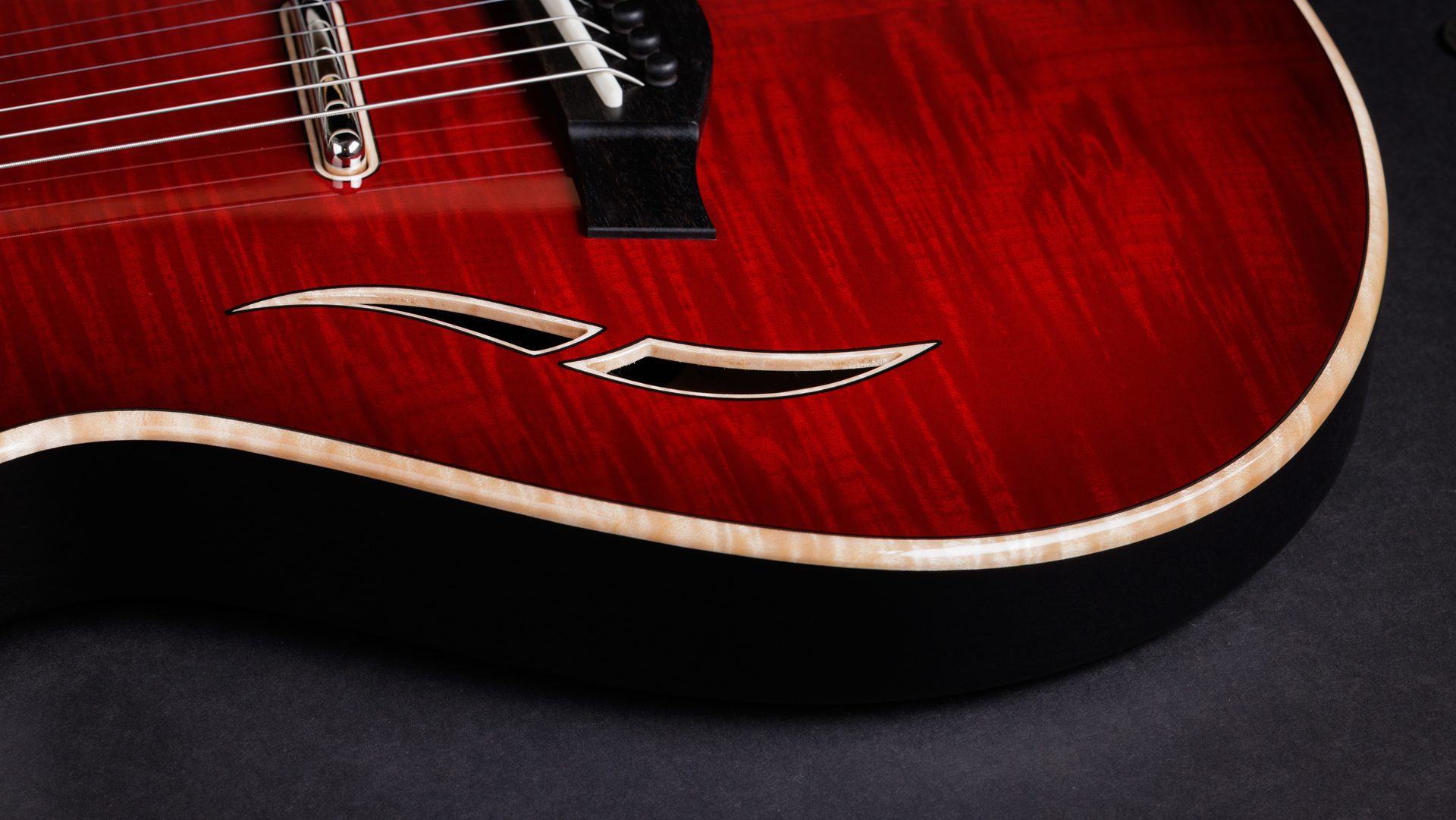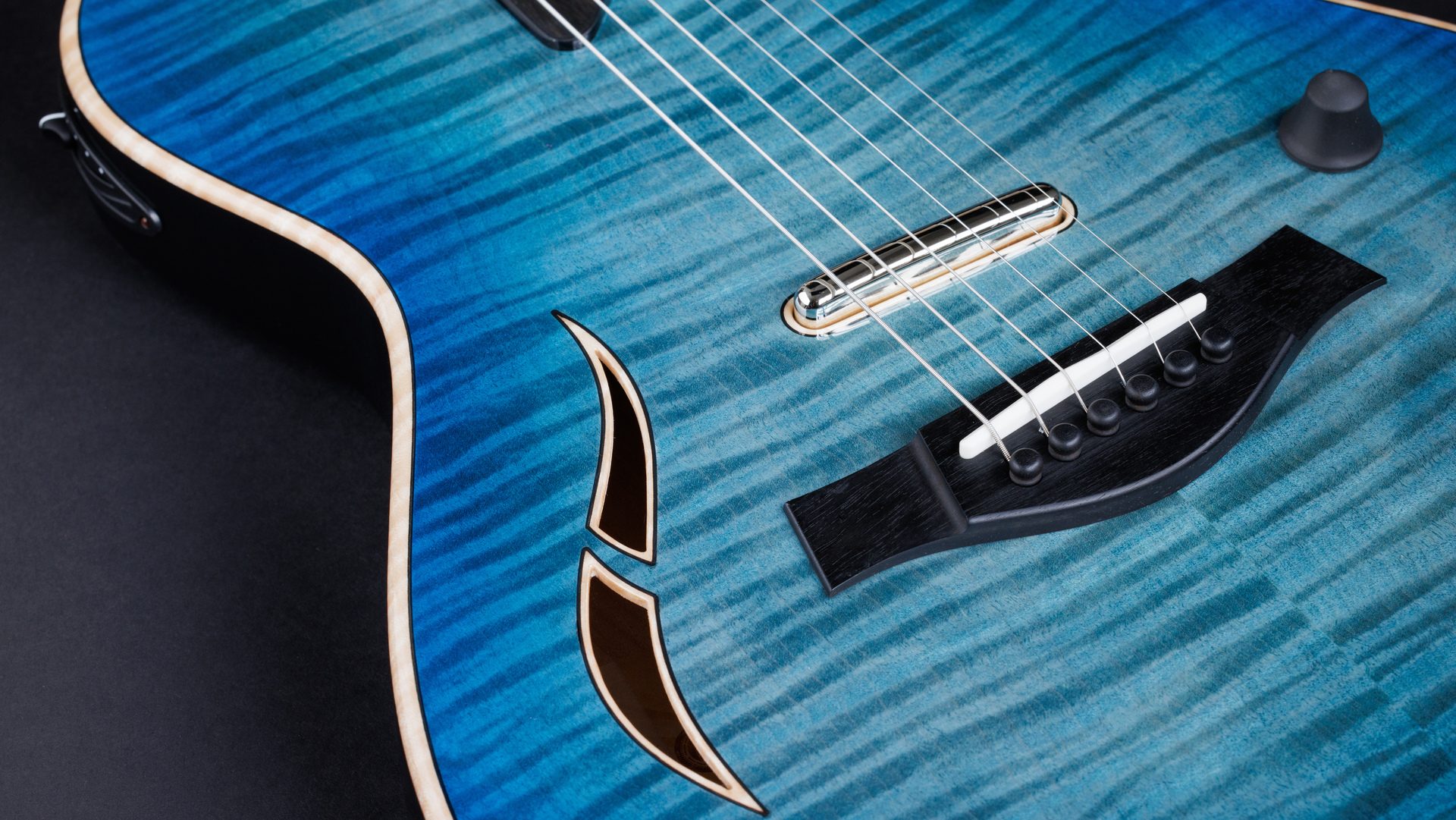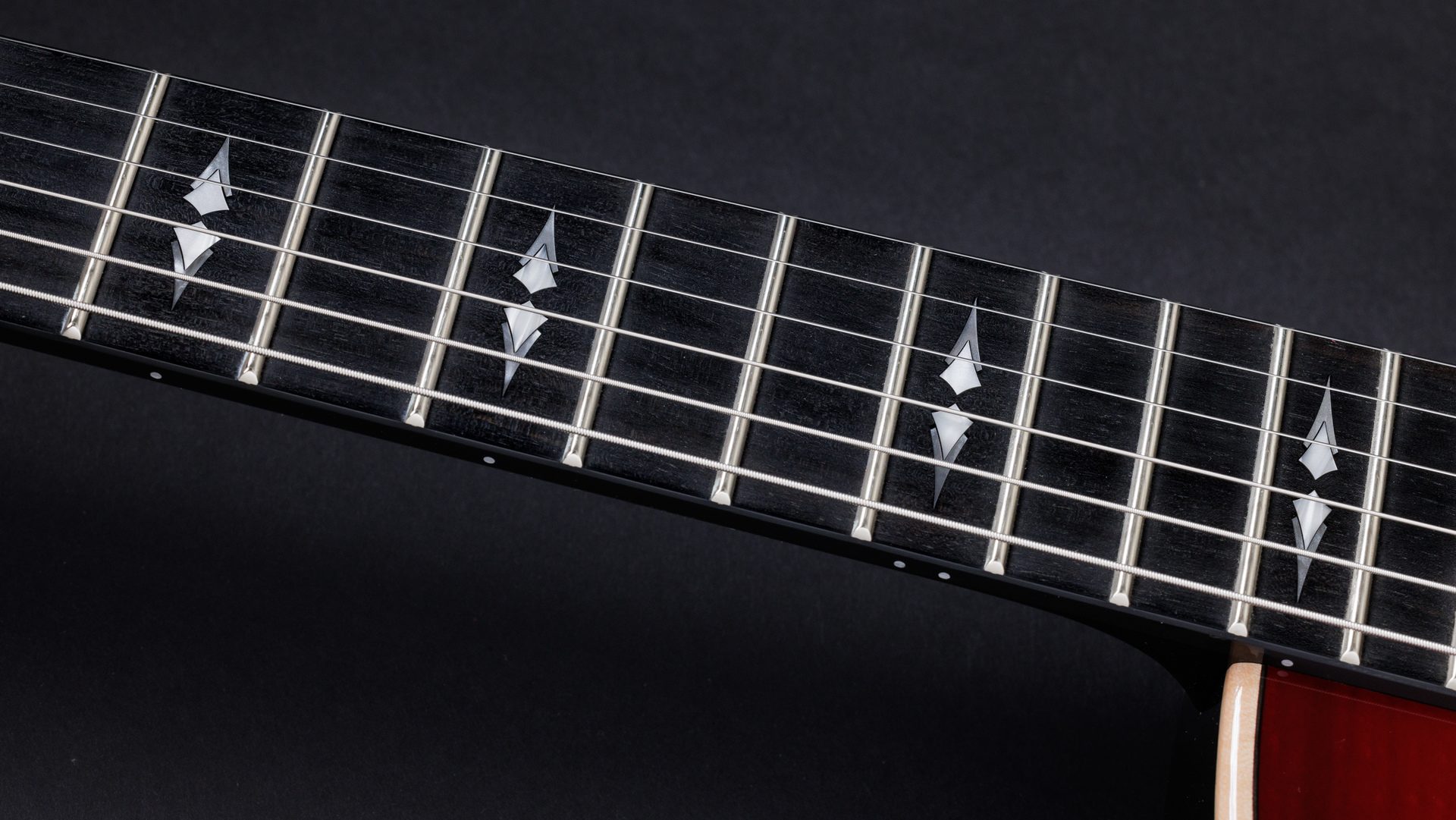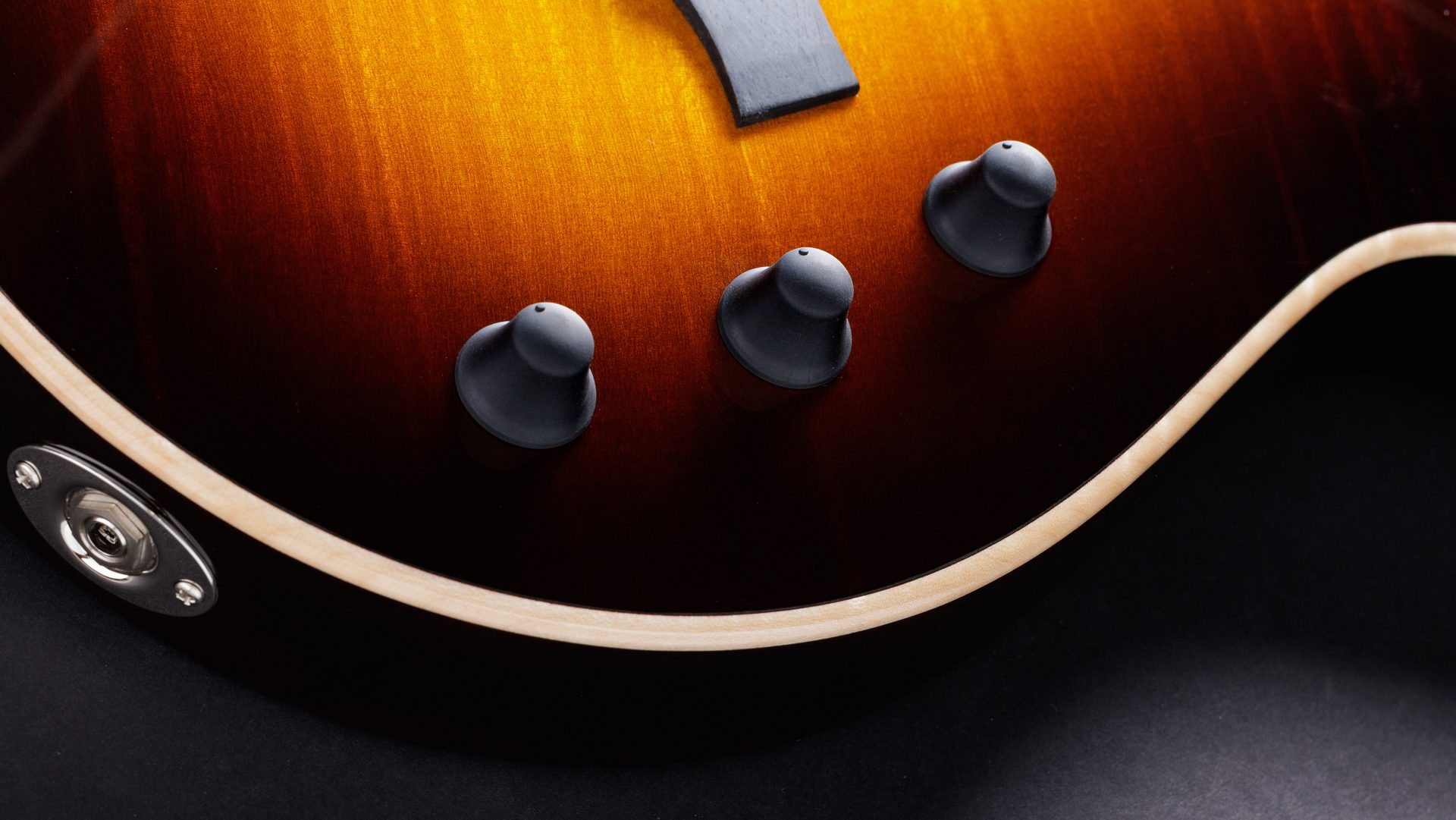 One side note: Our T5z Classic models will remain in production this year, retaining their standard design specifications, featuring their original body contours and control knob positioning.
You'll find the new T5z models at authorized Taylor dealers this year.