Here's a treat for fans of alternate tunings, creators of experimental soundscapes, and seekers of fresh inspiration: the Taylor 8-string baritone is back.
First introduced in 2009 with the classic rosewood/spruce tonewood pairing, the Taylor Baritone-8 has reappeared in the lineup now and then over the years to enthrall players with its singular musical character. We're excited to bring it back as the 326ce Baritone-8 Special Edition, which you'll find in stores now.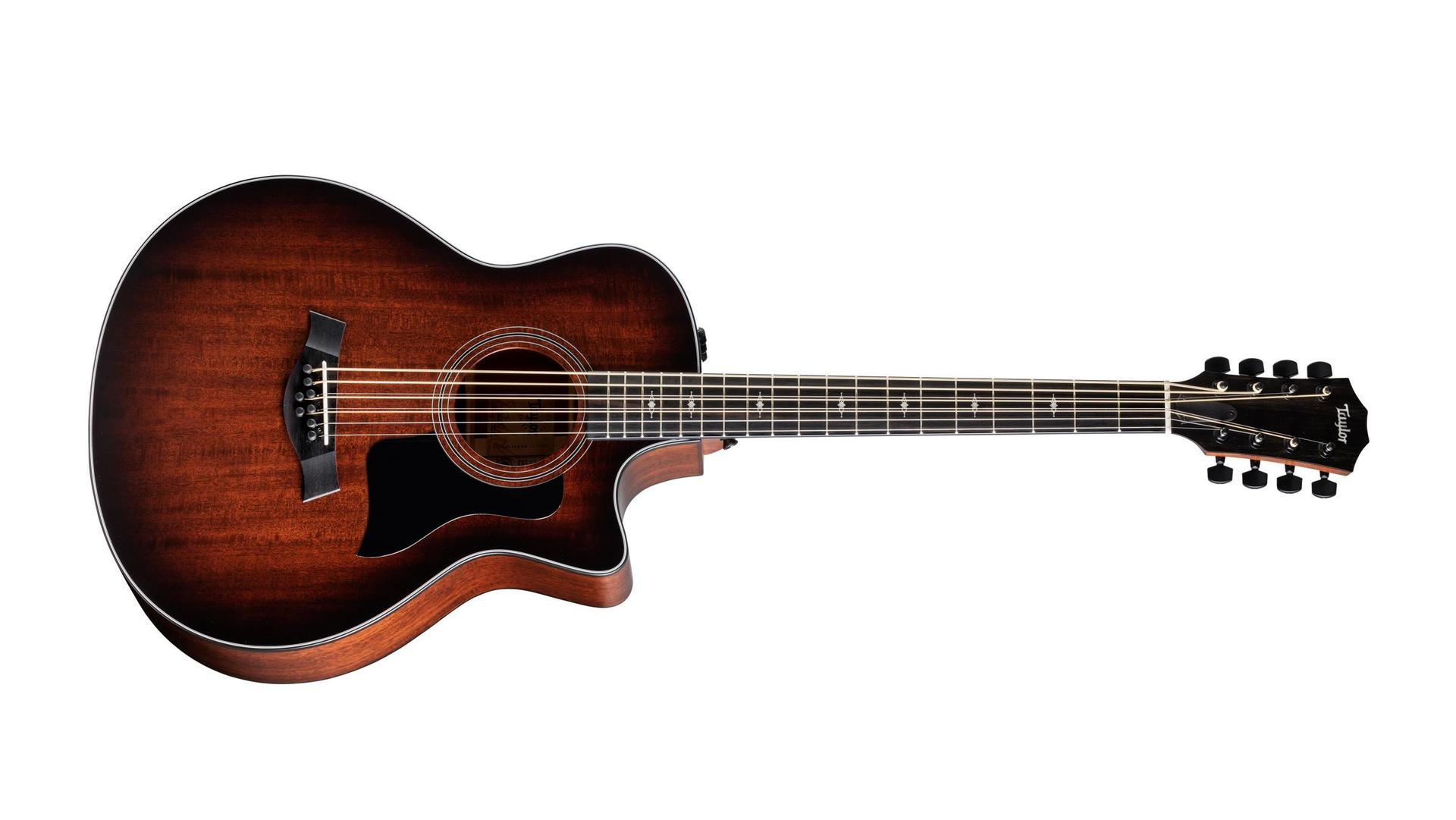 This version takes the form of our bigger Grand Symphony shape outfitted with back, sides and top of solid neo-tropical mahogany. Due to the unique voicing profile of the guitar, Andy Powers opted for our traditional Venetian-style cutaway rather than the distinctive soundport cutaway typically featured with the Grand Symphony body style.
Players will immediately notice the longer-than-standard 27-inch scale length, which accommodates the guitar's heavier-gauge strings and lower frequency range. The guitar is tuned from B to B, and can be set to standard tuning by placing a capo at the fifth fret. Perhaps its most interesting feature is the octave pairing of its third and fourth strings (D and A), which generates a touch of 12-string-esque shimmer and adds an extra dimension of sonic texture to the baritone's rich, deep voice.
Upon its original release in 2009, Bob Taylor was effusive in his praise for what an 8-string version of a baritone guitar had to offer.
"It's a whole new ballgame," he said in the fall 2009 (Vol. 61) edition of Wood&Steel. "It's cool because you can either accentuate those octaves or stay away from them. The beauty of this guitar is that it goes low and those two strings brighten it up, but they don't sound too 'octave-y.' It doesn't give you that [full] 12-string effect — it really just extends the range because, as a baritone, the octaves aren't out of the range of a normal acoustic guitar sound. It just fills the guitar out; it gives it a nicer spread."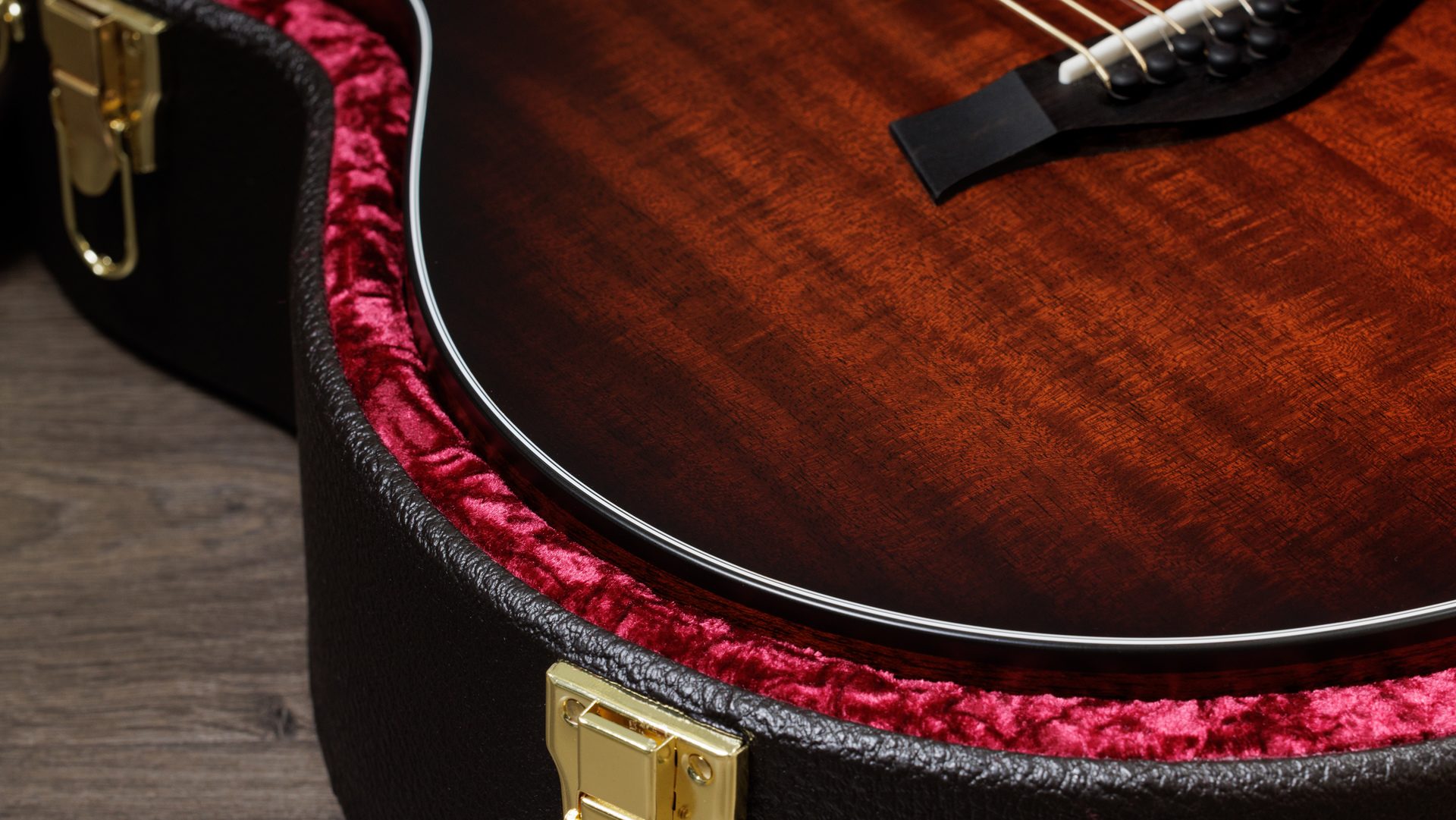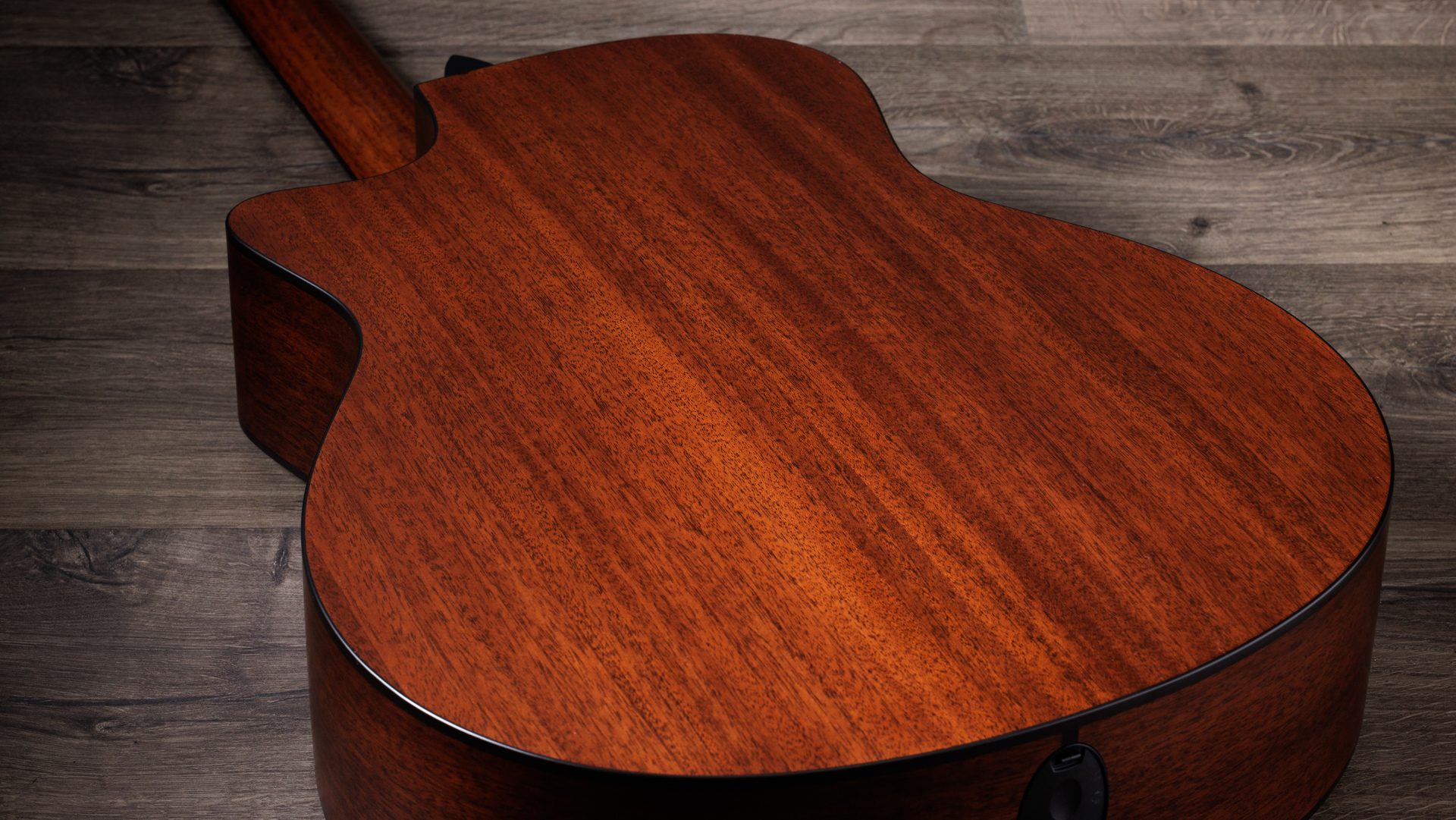 With its all-mahogany construction and the large air capacity of the Grand Symphony body, this 326ce serves up a big, brawny midrange punch that remains focused and balanced across its range, curbing the ringing overtones for a clean low-register tone. The hardwood top helps take the edges off the attack, making its response more manageable for recording purposes and dynamic play despite its muscular baritone sound.
Players have used our 8-string baritone guitars for a fascinating array of musical applications — acoustic heavy metal arrangements, chord embellishments, walking basslines alongside melodies and more. It's also especially useful for vocalists, as those with a lower singing register will appreciate the baritone's more accommodating range. And as a songwriting tool, the bari-8 offers a fresh sonic palette to explore.
Visual appointments for the 326ce Baritone-8 Special Edition reflect its place in our 300 Series, starting with the dark satin stain with an edgeburst treatment to complement the duskier color of the mahogany body. Other details include black binding with a matching three-ring rosette and pickguard, satin black tuners, a traditional Venetian cutaway, and Gemstone fretboard inlays in Italian acrylic. Onboard ES2 electronics guarantee clear, authentic plugged-in sound, and the guitar includes a deluxe hardshell case for protection.
Thanks to its unique configuration and near-endless array of musical possibilities, this is a guitar that must be seen, played and heard in person to fully appreciate of its capabilities. You'll find it at authorized Taylor dealers now.