While the Taylor 400 Series has reliably delivered consistency, versatility and utility to working musicians for decades, in typical Taylor fashion, the series has evolved quite a bit over the years.
Back in the late 1990s, the 400 Series became Taylor's home for African ovangkol, a unique tonewood that hadn't been commonly featured in the landscape of American acoustic guitar making, but whose musical virtues made it a compelling alternative to Indian rosewood. Our ovangkol/spruce 414ce went on to become an immensely popular Taylor model.
Years later, in 2016, we found ourselves in a position to bring rosewood to the 400s, offering it alongside ovangkol as a second tonewood option. Presented in a more streamlined appointment scheme than other premium rosewood series in the Taylor line like the flagship 800 Series or more luxurious 900 Series, the guitars gave gigging and recreational players the classic rosewood/spruce tonal palette in a more accessible form. Chief designer Andy Powers was happy to be able to make rosewood available in the series.
"There's a reason why rosewood and spruce have been a primary flattop acoustic guitar choice for decades," he says. "Rosewood doesn't have much of a damping factor, so you play a note and the whole guitar responds. It's got that beautiful, articulate clarity on the top end, a strong midrange, and that clear, bell-like low end. A spruce and rosewood guitar will get you through almost any musical situation where you could use an acoustic guitar."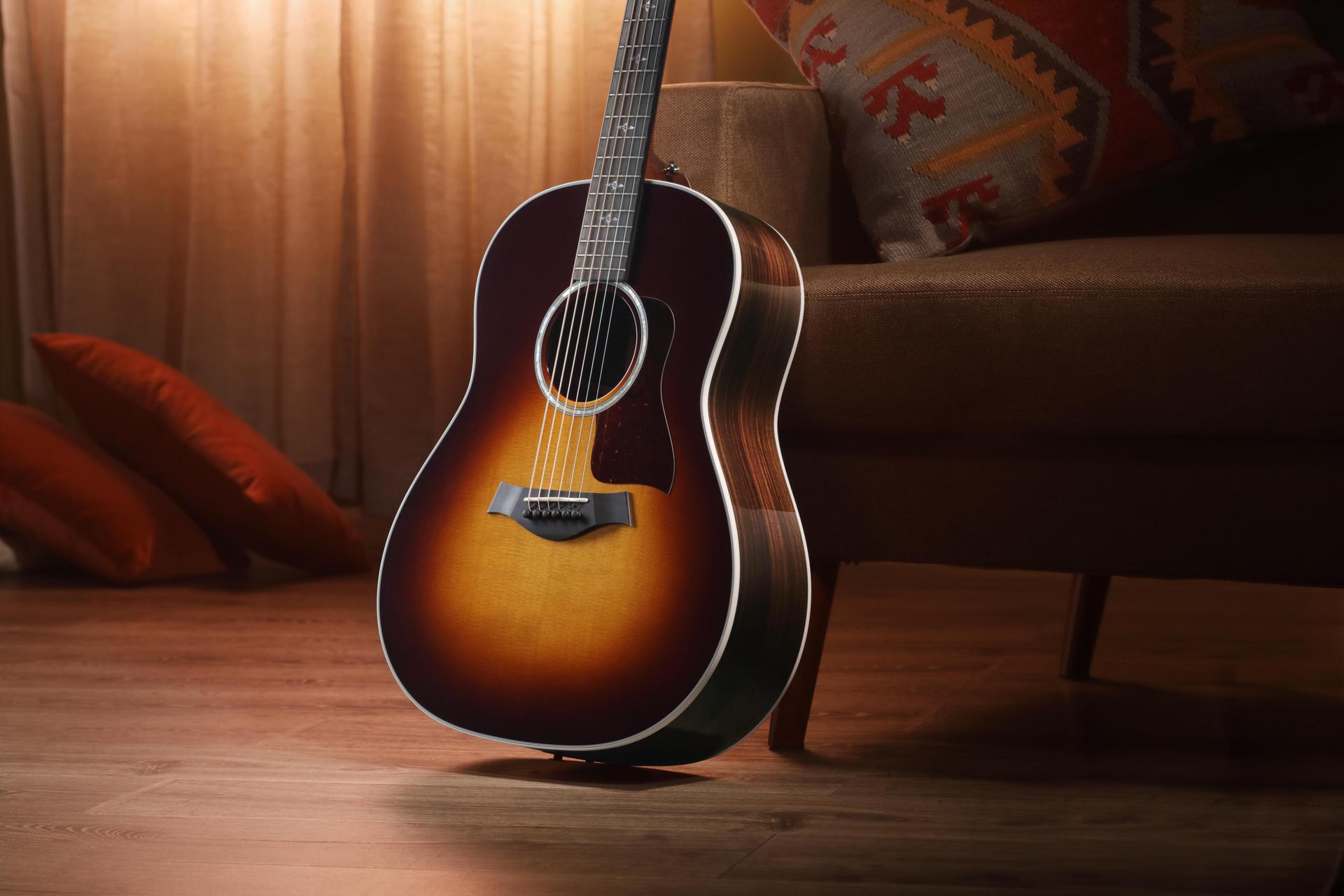 A few years later, Andy's V-Class bracing architecture further refined the rosewood sound within the series, and by 2021, rosewood had become the sole back and side wood, with the series represented by two models: the Grand Auditorium 414ce-R and Grand Concert 412ce-R. This year, we felt that guitars as musically striking as these also deserved a visual makeover to match their beautiful sonic profile.
"The 400 Series has a slightly more robust sound. The 800 Series is a bit more high-fidelity."

Andy Powers
The result is a trio of new rosewood/spruce models, continuing the 414ce and 412ce (we dropped the R from the names since the models are exclusively rosewood), as well as an all-new Grand Pacific dreadnought 417e, a first for this family of guitars.
Each features our tone-enhancing V-Class interior bracing, which dials up more dynamic range, longer sustain and cleaner harmonic agreement between notes for a more in-tune sound across the fretboard.
Players looking for an ideal all-purpose guitar will appreciate the 414ce, while those who lean toward fingerstyle play or recording applications might favor the responsive and focused smaller-body 412ce. If you're in the mood for power and a more seasoned tone with old-school acoustic vibes, the 417e is the one for you.
New Sunburst, New Inlays
The most obvious changes for this iteration of the 400 Series are aesthetic, starting with the rich tobacco sunburst top treatment, which positively glows under the body's gloss finish. White binding with black and white top purfling give these guitars a pristine visual edge that contrasts beautifully with the dusky finish. Andy Powers has also designed a new Finial inlay pattern for these models, drawn to evoke the decorative flourishes from carpentry and architecture for which it's named.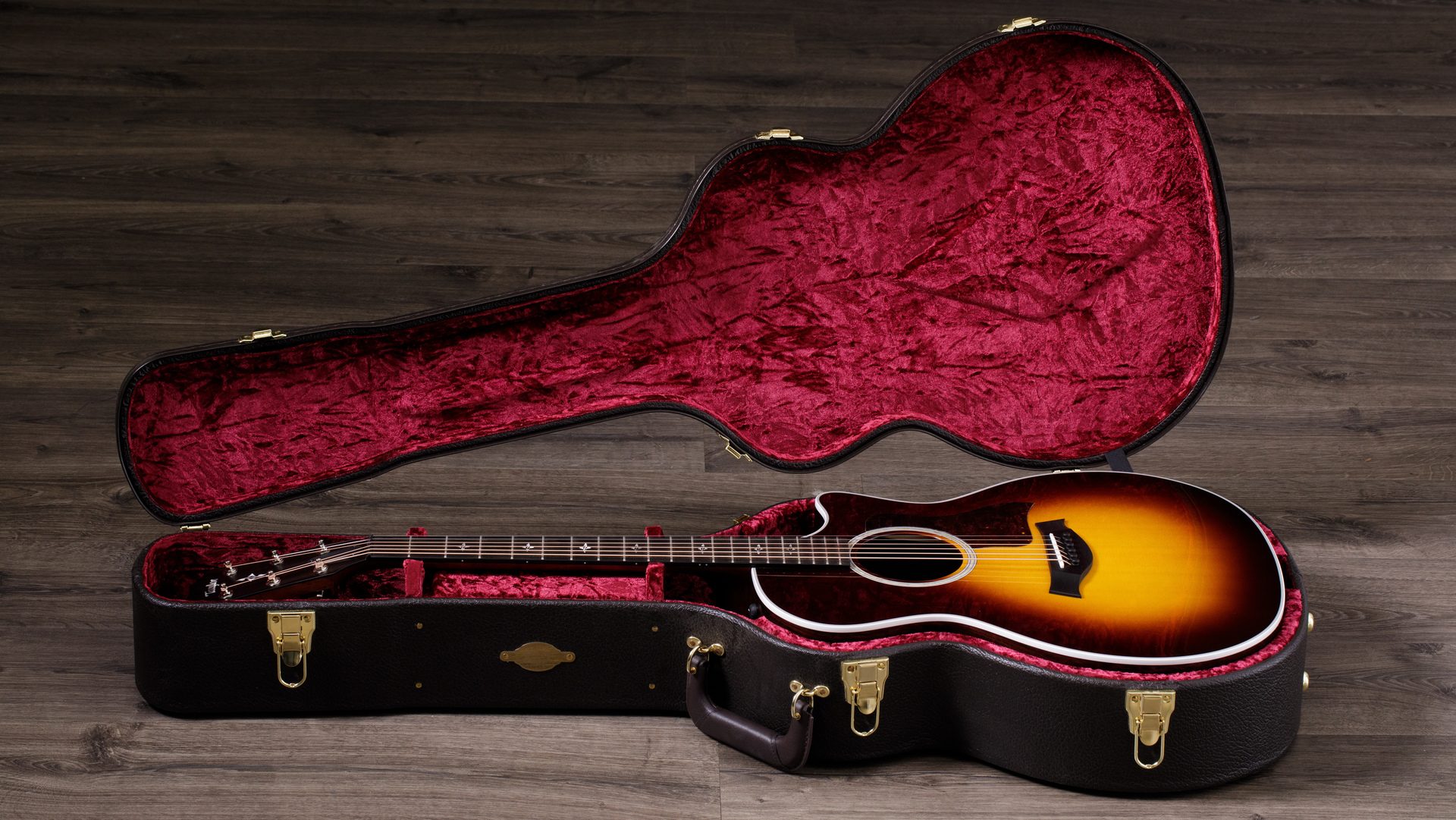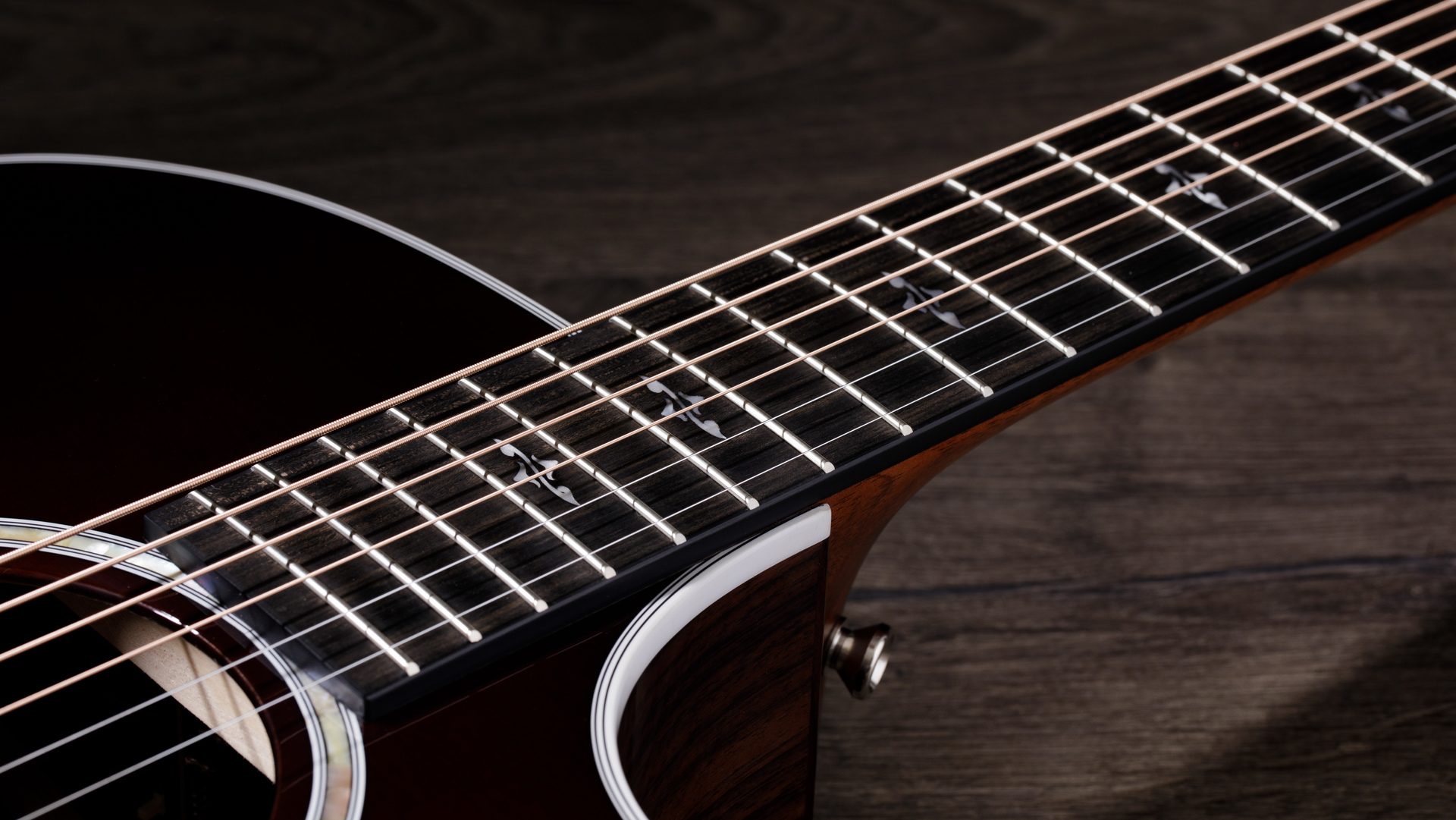 Sonically, players can expect a similar tone profile to other rosewood/spruce models such as the legacy 400 Series guitars and our 800 Series. That said, along with the aesthetic variations between the 400 and 800 Series, subtle differences in tone set the two apart.
"The 400 Series has a slightly more robust sound," Andy says. "The 800 Series is a bit more high-fidelity."
You'll hear all the top-end clarity and articulation you'd expect from that tonewood combination, along with the familiar rich, throaty (yet clear) low-end response. A slightly scooped midrange means these guitars are exceptionally friendly when placed in the mix with other sounds, blending in seamlessly alongside other instruments and vocals. And with ES2 electronics included in every model, you're guaranteed clean, faithful amplified acoustic tone whenever you need to plug in.
According to Andy, the evolution of the 400 Series has a great deal to do with being able to offer a classic rosewood/spruce guitar to a larger group of musicians, including those for whom the complexity and visual detailing of our 800 or 900 Series models makes those guitars a bit too precious for everyday use.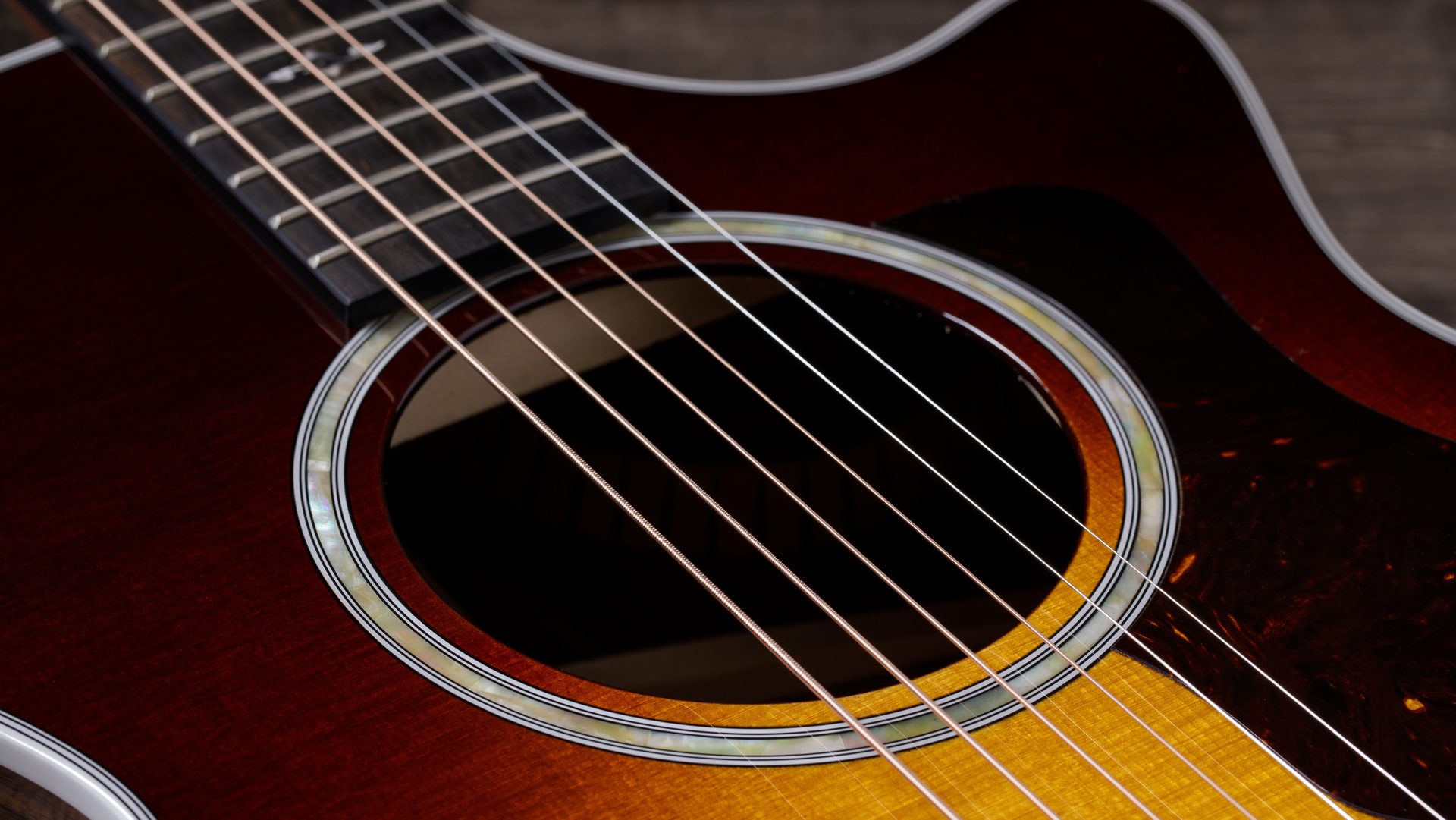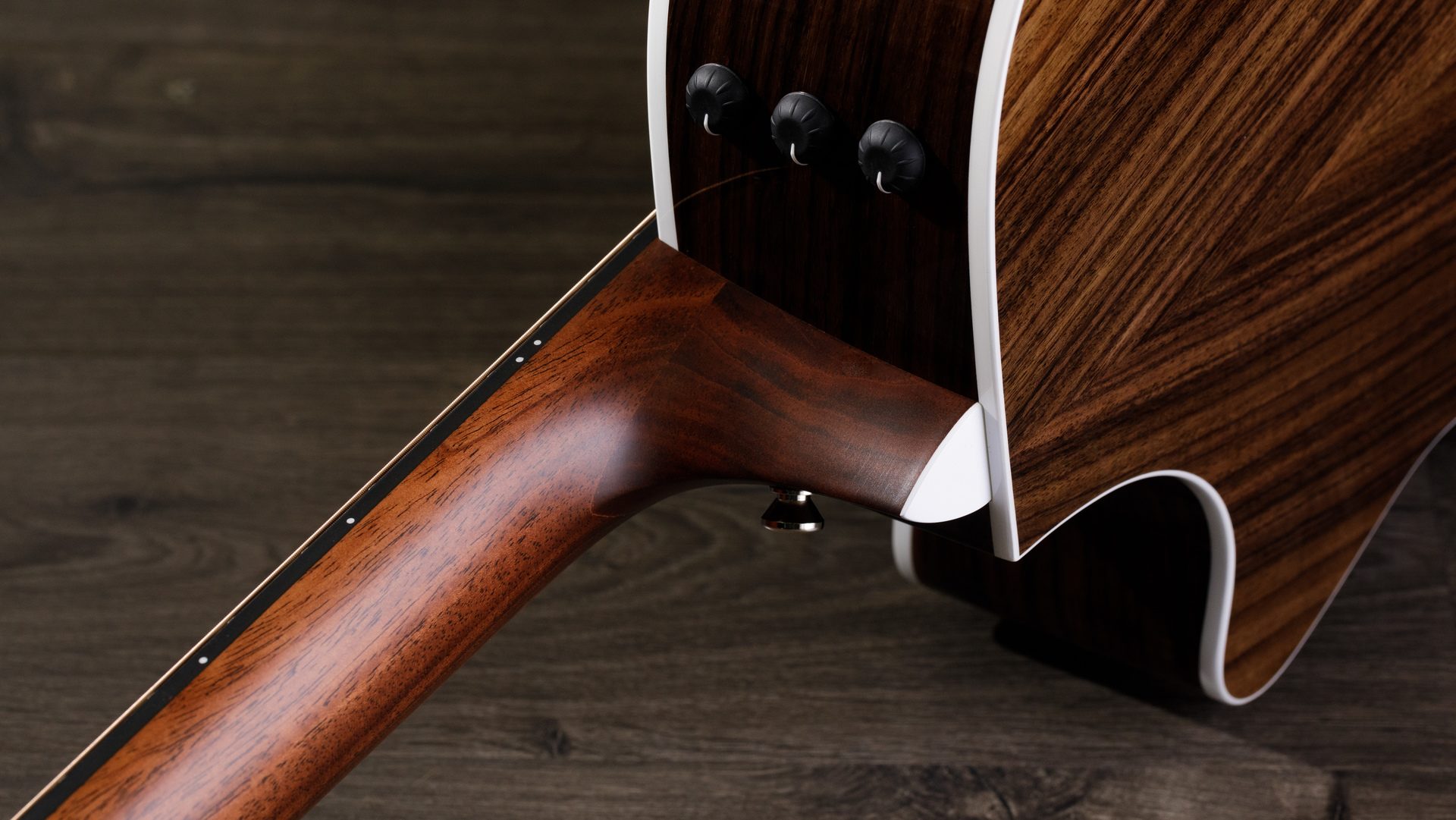 "In my eyes, there's still a place in the world for a guitar with that classic tonewood pairing, with beautiful aesthetics, that doesn't have as much of the complicated woodworking that puts an 800 Series guitar in the upper echelon what Taylor is doing," Andy says.
With those changes, the 400 Series makes a time-tested sonic profile more accessible, while also elevating the visual appeal for players who intend to show off the goods before audiences.
As useful for live performance as they are for recording applications, the new 400 Series remains an ideal choice for a broad swath of players, and are sure to impress anyone seeking a versatile acoustic that also happens to look fantastic in any situation. You'll find the guitars at authorized Taylor dealers.