Click a topic to jump down to that section.
Taylor's video game debut / Paul McCartney at home / Disney acoustic partnership / George Ezra / the Bluebird Golden Pick Contest / Taylor's Latin Acoustic Sessions / Taylor Primetime / New podcast episodes / the making of "I Know What Love Is"
Taylor Makes its Video Game Debut
When society has collapsed, will there still be music? This summer, Taylor teamed up with the video game developers at Naughty Dog to show the world how essential music is to the human experience. Naughty Dog is responsible for the critically acclaimed The Last of Us, a 2013 action video game that follows Ellie and Joel on a brutal journey of survival across the U.S. 15 years after a contagious fungus transforms the bulk of the population into dangerous, infected humans controlled by the fungus. Now, Naughty Dog has returned with The Last of Us Part II, the highly anticipated sequel, and they reached out to get Taylor Guitars in the mix.
After working closely with Naughty Dog's visual artists and storytellers, we created two new guitars to be sold exclusively by the PlayStation Gear store in connection with the new PlayStation 4 game. Each model draws inspiration from elements of the video game.
The first model, which actually appears in the game itself, is a custom-detailed 314ce with solid sapele back and sides and a Sitka spruce top. The guitar features an all-new fretboard inlay depicting a stylized moth. In The Last of Us Part II, the moth is a symbol that carries major narrative significance in the game's story, reminding Ellie of the value of humanity, beauty and art even in the bleakest times. The guitar is capped off with a tobacco sunburst top and includes our ES2 electronics.
The second guitar is a limited-edition black GS Mini featuring a stunningly detailed botanical pattern that mirrors Ellie's tattoo from the sequel. This model is made with layered sapele back and sides and a solid mahogany top. The back, sides and neck are finished in translucent black, while the top is opaque black with the screen-printed custom artwork, which includes two leafy fronds and a larger rendering of the moth. On the headstock, the game's logo accompanies Taylor's own.
The Last of Us Part II is available now on PlayStation 4.
When I'm 78: Paul McCartney
at Home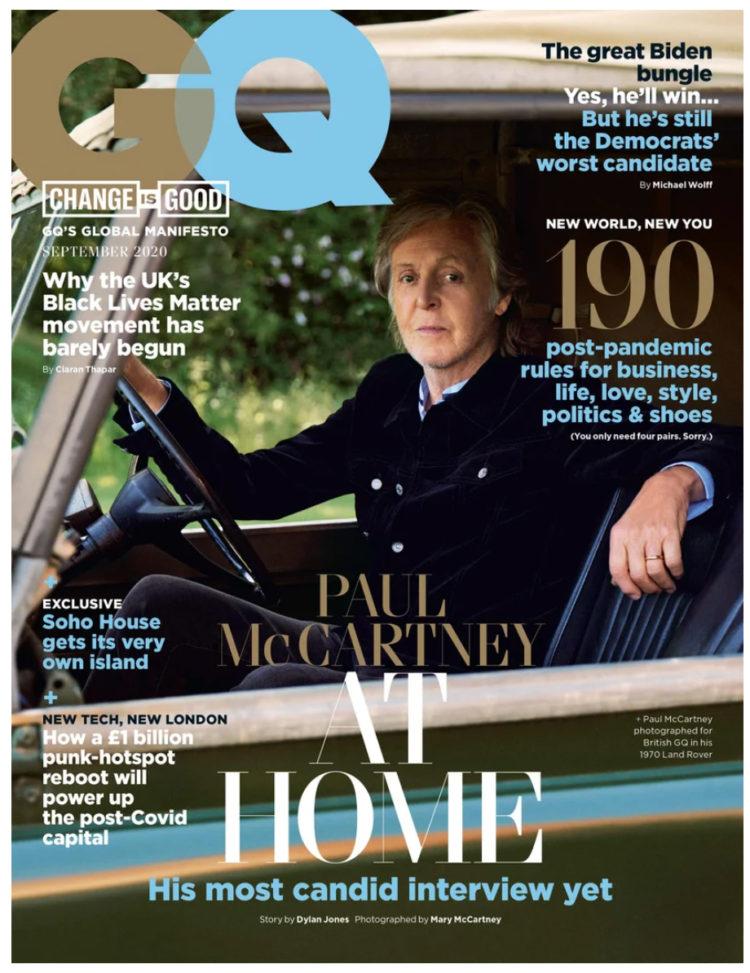 What does one of history's most famous singer-songwriters do when the entire world shuts down? In a recent interview with the British edition of GQ magazine, legendary Beatle Sir Paul McCartney throws open the door to his life during quarantine. Talking to self-described "McCartney fanboy," GQ editor Dylan Jones, Paul (as he likes to be called) shares how he's kept himself busy during the weeks and months of isolation.
If you've ever fancied yourself a historian of classic rock or you're a Beatles fanatic like Jones, this interview supplies plenty of fascinating anecdotes and reflections on the world's most popular band, why their incredible run ended, and how McCartney continues to make music. Isolation hasn't held him back — at the moment, he's developing an upcoming stage musical based on Frank Capra's 1946 classic It's a Wonderful Life, along with an animated Netflix show and reissues of his first solo album, McCartney, as well as his tenth, Flaming Pie.
"I'm lucky," McCartney says, "because what I do, it all starts with writing, and I can do that pretty much anywhere so long as I've got a guitar."
The charming interview makes it clear that even under quarantine at his farm in Sussex, McCartney has remained creatively engaged with the help of his Taylor, an all-koa Richie Sambora model that, according to the piece, "is one of his favourite models and one of the few he uses when writing."
The Richie Sambora Signature Model, or RSSM, was designed in partnership with the Bon Jovi guitarist himself in 2000, created as a limited run of just 100 guitars. (You might recall seeing McCartney playing the guitar in the video for the 2015 song "FourFiveSeconds," a collaboration with Rihanna and Kanye West.)
The GQ piece features stunning photography by McCartney's daughter Mary, including several of McCartney with his Taylor. Paired with McCartney's ultra-stylish outfits for the shoot (many of which were designed by another daughter, Stella), the nearly 20-year-old guitar looks as good for its age as Paul does.
Visit gq-magazine.co.uk to read the whole interview and see the original photos.
Once Upon a Taylor
From Fantasia to Frozen, Disney has long been a captivating musical force in the world. This fall, we're excited to join the magic as part of an ambitious new musical project led by Disney in partnership with Taylor and Guitar Center. The talented musicians and producers at Disney have been hard at work to adapt 50 of the most memorable tunes from their catalogue of audience-favorite films for the acoustic guitar. The result is collection of gorgeous new acoustic instrumental renditions of Disney classics that will be available on various streaming music platforms.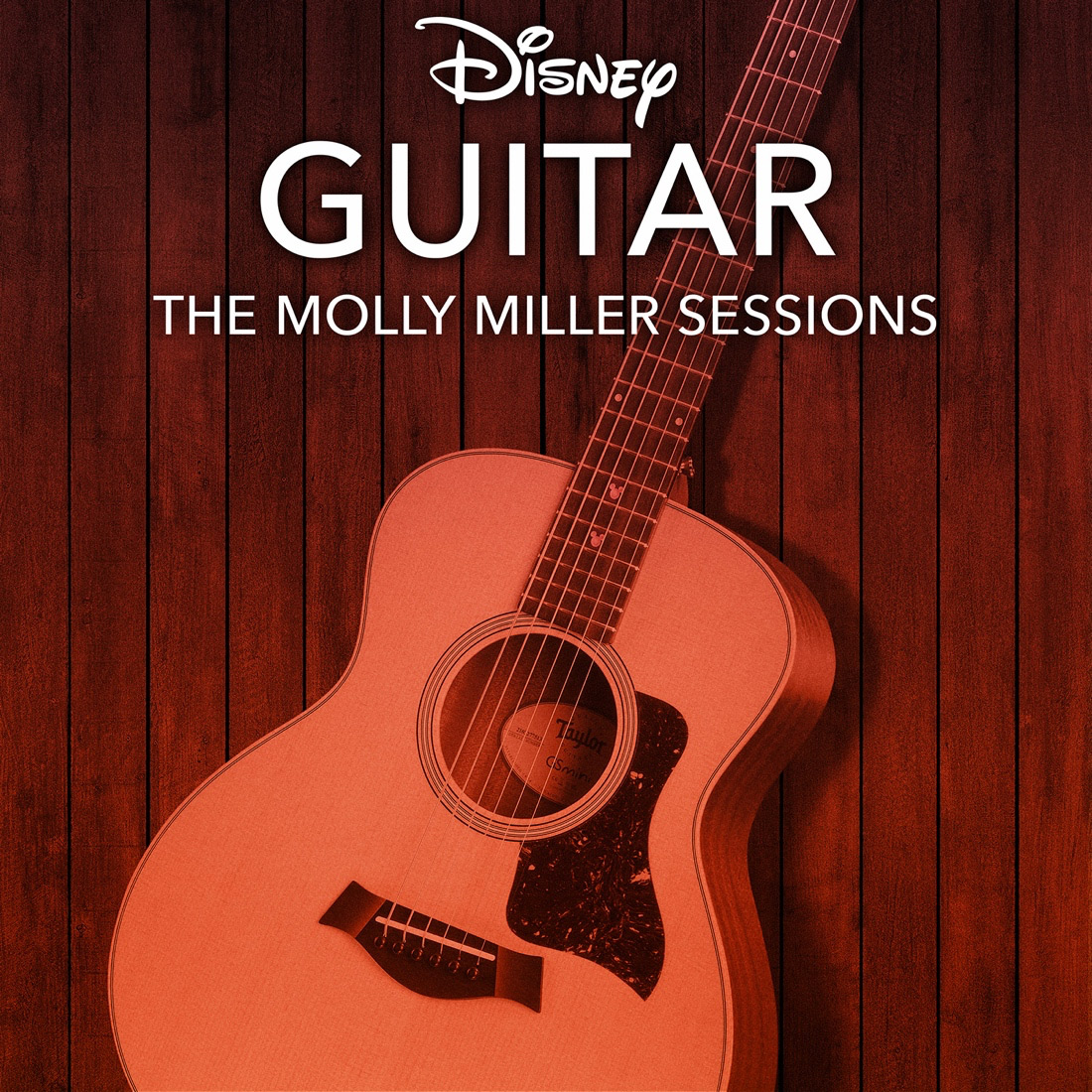 To celebrate this outpouring of creativity, the three companies are working together to offer a sweepstakes (U.S. only) where entrants can win an array of prizes. Taylor is giving away an all-new GT guitar, as well as two custom Disney-themed GS Minis and five of our premium guitar straps. Guitar Center will offer a full year of guitar lessons to two lucky winners, along with gift cards for another 10 entrants. Finally, Disney will give away 10 of their new all-acoustic vinyl collections. Enter here in October for your chance to win.
To tie in with the project, Disney wanted to feature a Taylor artist, so we recommended Los Angeles-based guitar virtuoso and Taylor artist Molly Miller (Builder's Edition 912ce), who performed with her jazz trio on the Taylor stage at NAMM this past January. Miller and the folks at Disney hit it off, so Miller was tapped to arrange and record three of the instrumental tunes: "Chim Chim Cher'ee" (Mary Poppins), "The Bare Necessities" (The Jungle Book), and "The Rainbow Connection" (The Muppet Movie).
Taylor Artist Q&A: George Ezra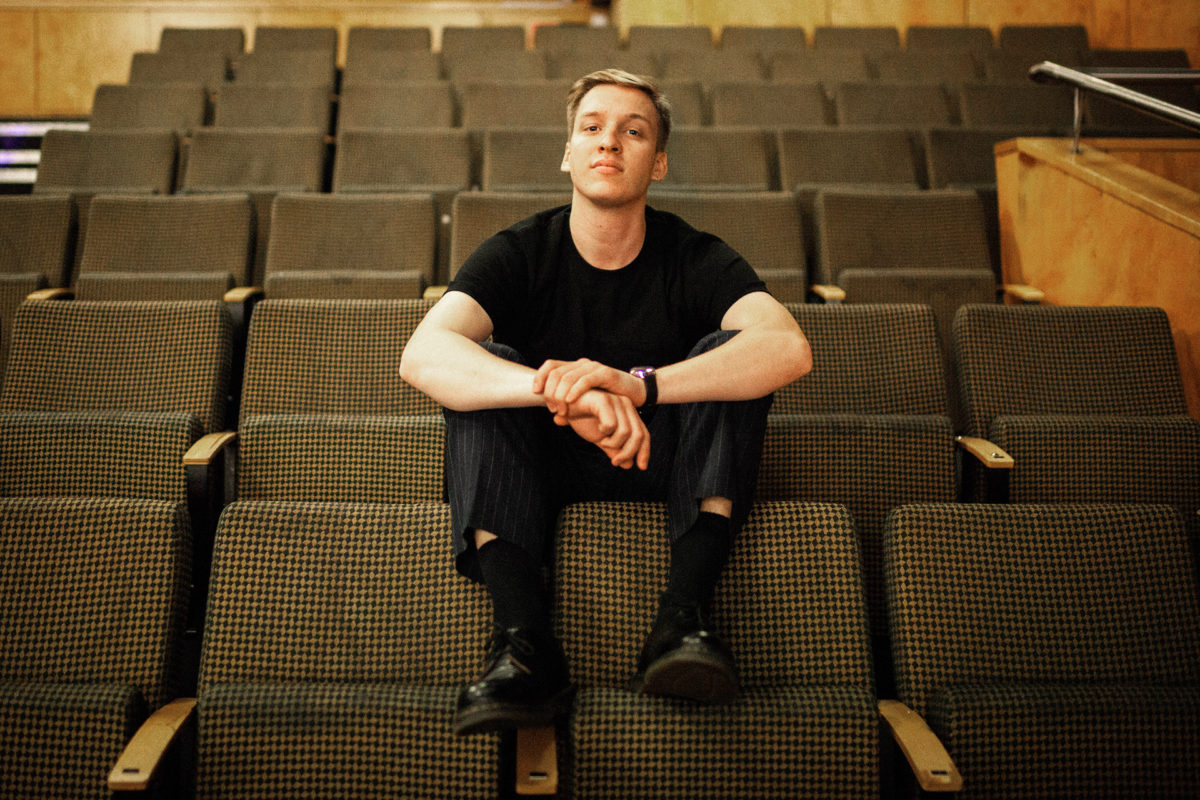 From humble beginnings making his name at open-mic nights to being named the best British Male Solo Artist at the 2019 Brit Awards, singer-songwriter George Ezra's career has moved fast. The 27-year-old from Hertfordshire makes music that belies his youth, with a warm, gravelly voice that wouldn't sound out of place in a Southern rock song or old-school blues record. His intimate, catchy pop songwriting style has captured the attention of audiences around the globe, and a listen through his two albums — the 2014 debut Wanted on Voyage and its 2018 follow-up Staying at Tamara's — reveals a maturing sound that promises a bright future for this young up-and-comer. We caught up with Ezra recently to talk about his musical history, his influences, and the Taylor guitars that have helped inspire his songwriting.
A Golden Opportunity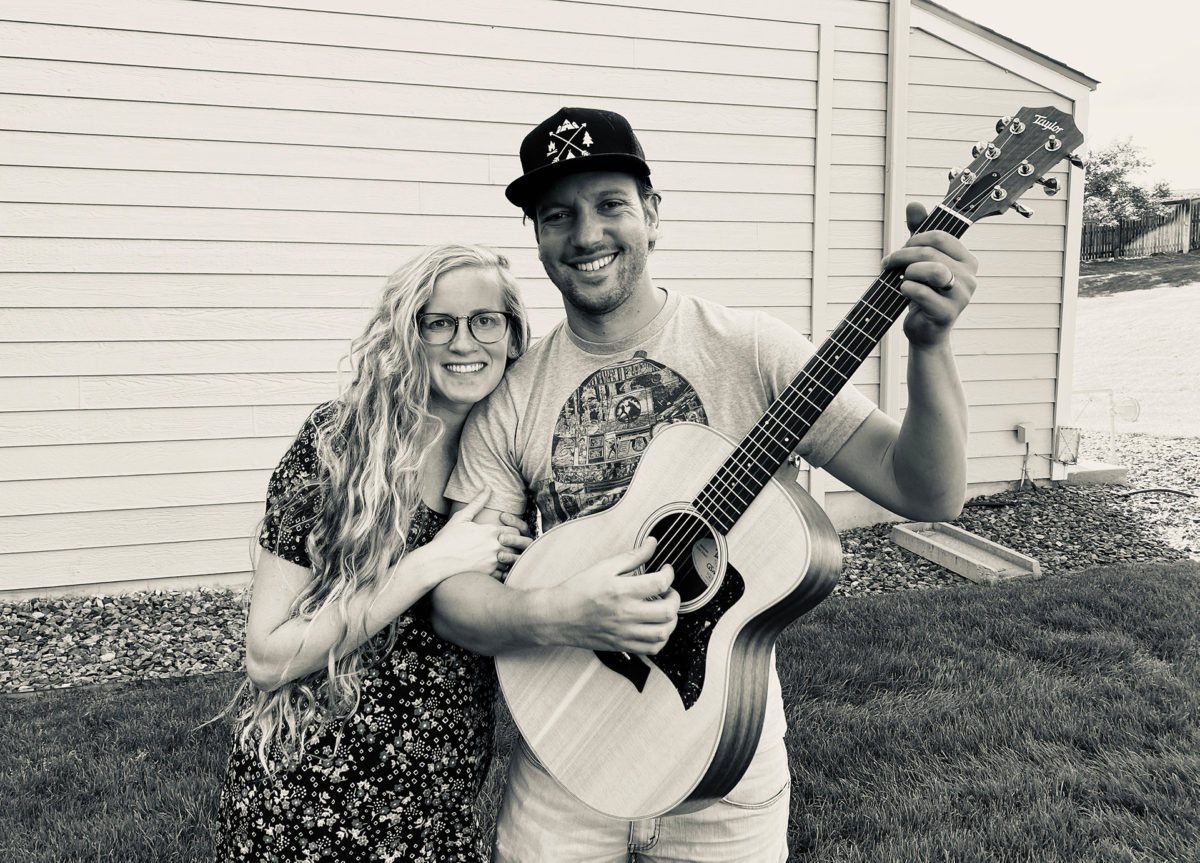 For the past year, Taylor has partnered with Nashville's iconic Bluebird Café to elevate songwriters making strides in perfecting their craft. In August of 2019, we launched the year-long Bluebird Golden Pick Contest, which encouraged artists to post a video of them performing an original song to their Instagram feed and tag @bluebirdcafetn and @taylorguitars. Each month, a winner was selected, netting them a free GS Mini guitar and a choice performance slot at the Bluebird's Open Mic Night on the third Monday of every month. The arrangement guaranteed them time to perform two original songs on the Bluebird's house guitar, a Taylor Grand Pacific. Each monthly winner was also invited to the Taylor showroom at Soundcheck Studios in Nashville to shoot a video performance.
Though the COVID crisis forced the indefinite closure of the Bluebird earlier this year, the contest continued through September, obviously without performances at the venue.
The monthly winners included Alex Amato, Trey Orberg, Eric Ryan, Chase Miller, Jerry Fiess and Michelle Pereira. Each winner was also automatically entered into a grand prize contest for a chance to win a Taylor Grand Pacific guitar. The grand prize winner, Simple Parade from Littleton, Colorado, was selected in September.
The contest was also renewed for another year, and this time each monthly winner will earn a performance slot at the Bluebird's monthly open-mic night livestream event until the venue can reopen.
Visit the Bluebird Café's channel on YouTube to watch all the inspiring videos and learn more about the up-and-coming artists who poured their hearts into their songs. For additional updates, follow the Bluebird Café on Instagram.
Taylor Acoustic Sessions:
The Latin Edition
Our video series The Acoustic Sessions presents intimate performances from Taylor artists of every style and genre to audiences around the world. Last summer, our video crew had the opportunity to attend the Latin Alternative Music Conference to capture some of these exciting artists playing their songs on their Taylor guitars. Featured performers included Latin pop act Macaco, from Barcelona, Spain; Argentinian singer-songwriter Silvina Moreno; and Puerto Rican band Los Rivera Destino, known for their satirical takes on reggaetón hits. Watch a few of the videos below.
Macaco: "Somos La Fiesta"
Silvina Moreno: "Cuídame"
Los Rivera Destino: "El Caco"
Taylor Goes Primetime
After our part of the world was upended earlier this year, Taylor, like everyone else, found new ways to connect with people. In May, we launched Taylor Primetime, a livestreaming series on our YouTube channel, which serves up lively guitar-related talk and exclusive behind-the-scenes insights into our world of guitar-building. The vibe is fun-meets-informative, and if you love learning more about our approach to making guitars, sourcing wood, and other guitar topics from our factory experts, or gleaning player-centric tips like how pick and string choices can change your guitar's tone, you should check it out.
The show is hosted by our marketing team's Jay Parkin, a content producer and wearer of many (baseball) hats, along with marketing crewmate Chris Sharp, who together keep things lighthearted while also digging into the topic at hand. Each episode explores a specific theme with a relevant guest, and Taylor fans can submit questions in advance for Jay and Chris to choose from, along with live chat questions that roll in during the show. They've done more than a dozen episodes so far, and guests have included Bob Taylor (in a rapid-fire Q&A), master builder Andy Powers, sustainability guru Scott Paul and other Taylor experts.
It's a fun virtual hang, and the show streams live on Tuesdays at 6 p.m. Pacific time. Follow us on YouTube to catch new live episodes. You can also find all the episodes on our YouTube channel.
Back at the Factory — The Podcast Returns
With a bit of technological tweaking, Taylor's From the Factory Podcast is back! Though we hadn't been using our on-campus studio during the pandemic, podcast hosts Cameron Walt and Jay Parkin kept the show alive with several "Home Edition" video episodes hosted on YouTube.
Episode 33: Building Our American Dream
Air Date: August 21, 2020
In August, Andy Powers returned to tell the story behind the development of Taylor's new American Dream Series. Andy shares the inspiration that drove us to create this trio of guitars, describing how Taylor sought to craft a new series with a distinctly bold, seasoned personality — as he says, a personality "like a strong cup of black coffee."
Listen to All Podcasts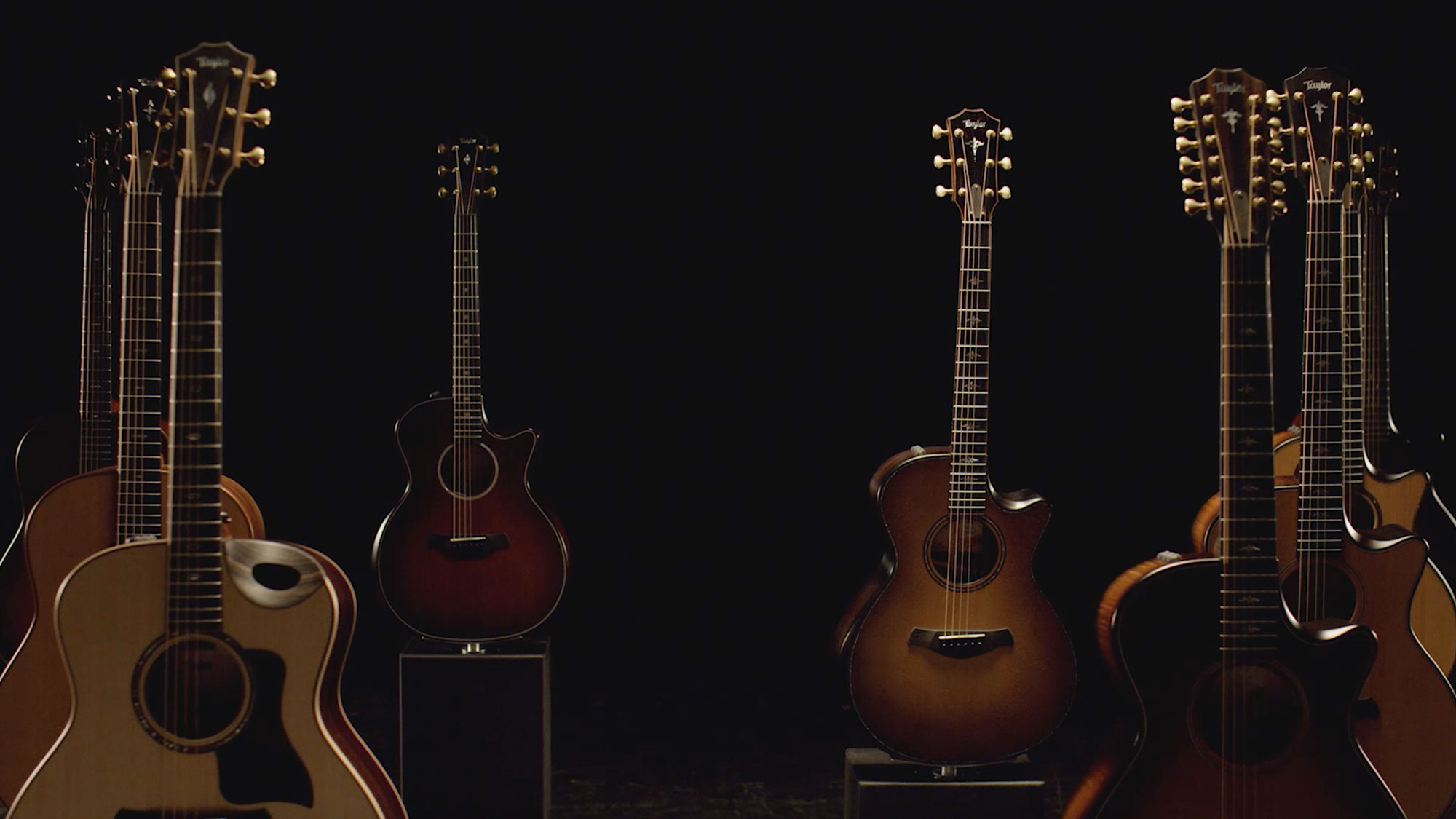 We kicked off with a special episode back in May featuring Andy Powers, who joined the show from his home workshop to talk about adapting to a new normal and creating from home.
Coy Bowles, known for his guitar work with the Zac Brown Band, offered stories from his life and career, while Bob Taylor chimed in with thoughts and stories of his own.
We also caught up with longtime Taylor player Kevin Bacon, who talked about writing music while working as an actor and his charity, Six Degrees, which asks Hollywood stars to support communities in need. Factory expert Rob Magargal also hopped on the chat to talk about guitar care during quarantine and keeping old guitars in great shape.
Andy was back again a few weeks later, this time joined by Bob Taylor for a video podcast at the factory to talk about the design of our new GT guitar. The two discuss why the GT's unique dimensions make it such a uniquely compelling guitar, how Andy's new C-Class bracing came to be, and why we chose to use Urban Ash for the guitar.
You can find the From the Factory Podcast here, or listen and subscribe on Apple Podcasts, Spotify, Google Play or Stitcher.
Making Music Together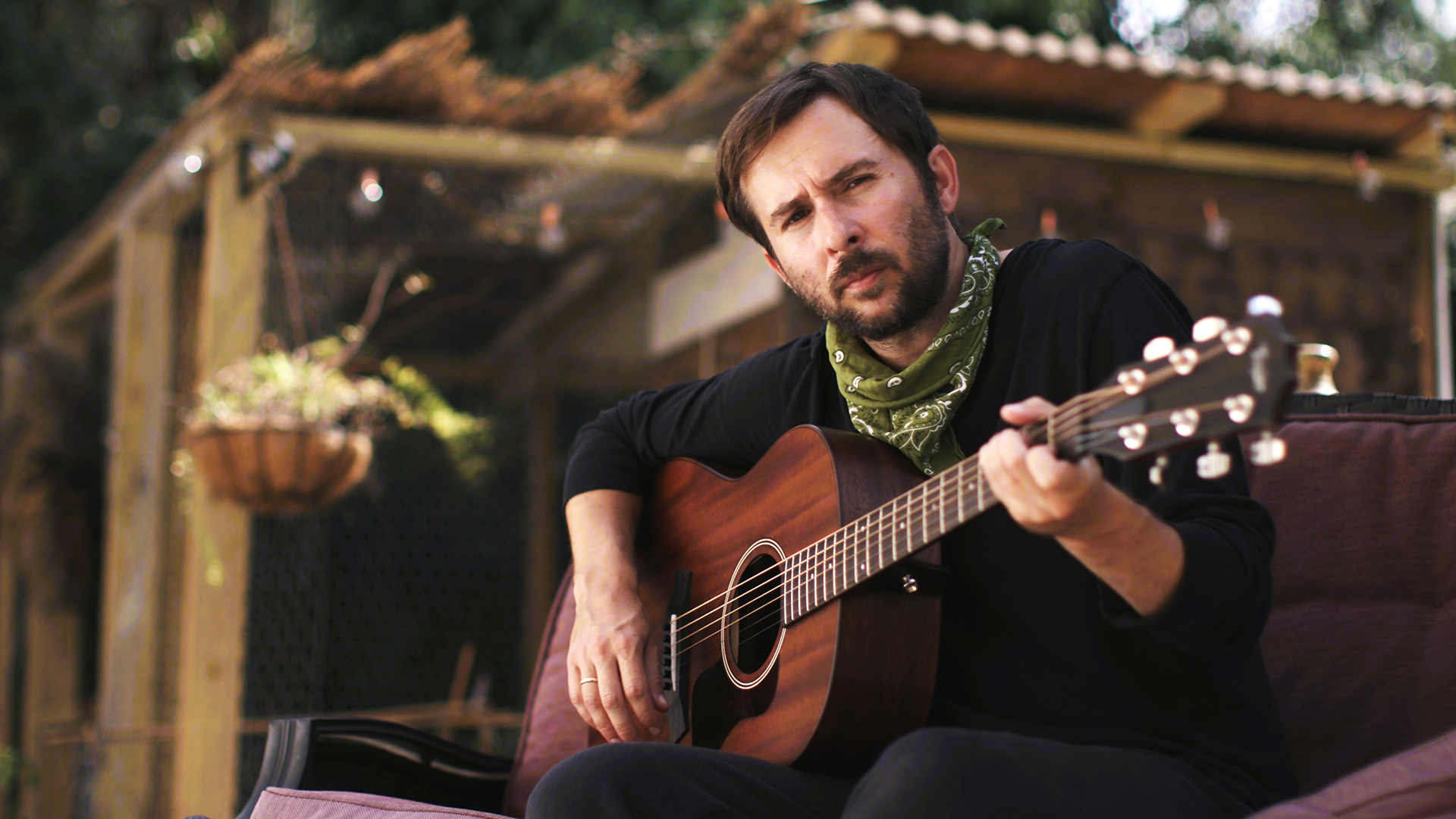 Among all the hardships the pandemic brought to communities around the world, the most difficult might have been the prolonged sense of disconnection. Here at Taylor, our factories and offices closed, and we watched the music industry we love grind to a halt, with venues, studios, production companies and road crews all losing their livelihoods virtually overnight. But then an interesting thing happened: musicians kept making music, even separated from bandmates and audiences by miles. Artists began recording new music and playing shows for live audiences around the globe via social media and streaming services, all in a shared effort to reestablish the musical bonds that connect people and give voice to our struggles.
For the Taylor team and our extended family of artists, as with so many other musicians, staying connected meant making music. That's the idea behind "I Know What Love Is," an original song and philanthropic project that will help raise money to support members of the music industry whose art and careers were put on hold by the pandemic. Conceived by the Taylor marketing team's Jay Parkin (From the Factory Podcast, Taylor Primetime), the song will be released for audiences to stream on platforms such as Spotify or iTunes.
Keith Goodwin (816e, AD27e), the singer, guitarist and songwriter of indie folk band Good Old War, wrote the song's melody and lyrics. Keith and Jay collaborated with producer and sound engineer Gabriel O'Brien to mix and master the original skeleton of the song, but hearing the finished product, they decided that something was missing. In his role as producer, Jay says he realized that the song could be even bigger.
"We were shooting for this 'Hey Jude' meets 'We Are the World' vibe," Jay explains, "and the song itself felt good. But this was always about supporting musicians and bringing people together, and we realized we needed the song to reflect that sense of community, too."
To accomplish that, Jay and Keith drew on their connections to the music industry to enlist dozens of Taylor artists for the project, from hobbyists and weekend warriors to touring bands and big-label acts. Each artist was asked to contribute their own version of a piece of the song that spoke to them. This obviously made Gabriel's job more complicated, and mixing the song became a gargantuan task that involved fitting together vocals, guitar parts, and other sounds sent in by artists around the world. Jason Mraz, KT Tunstall, Chris Conley, Alana Springsteen and many others contributed enthusiastically, responding to the song's inspiring message of solidarity among the musical community during a time of great need. Comprised of over 200 tracks, "I Know What Love Is" is a tribute to community, connection and the power of music.
All proceeds from the song will benefit MusiCares, an organization founded by the National Academy of Recording Arts and Sciences to provide resources for artists, studio musicians, crews, producers, songwriters, venues, music students and families in times of need.
You'll be able to hear the completed song soon, and not just in its original form: We've decided to release the raw music files to the public for remixing and reimagining, and we can't wait to hear how our community transforms the song and builds on its message. Until then, follow our social media channels for updates.