Taylor customer service manager Glen Wolff shares his recommendations for keeping your Taylor looking, feeling and sounding brand-new
Hello! Thanks for your interest in the Taylor guitar line. We created this guitar guide with one overarching goal: to help you find a guitar that fits your needs and inspires you to play.
With so many brands, models and price points to choose from, how do you find the right guitar? That's what our guide is for. Whether you're a beginner or a seasoned player, in the pages ahead, we'll share helpful tips on what qualities to look for in an acoustic guitar. We'll explain how our different acoustic body styles and the woods used for them help create the musical personality of a guitar. We'll also walk you through the framework of our guitar line.
But ultimately, nothing beats the experience of seeing, holding and playing a guitar in person — of paying attention to how it feels and sounds in your hands, and how it invites you to express yourself musically. So we highly encourage you to play and compare different Taylor models at your favorite Taylor dealer. And don't be shy about asking questions — each store's Taylor-trained sales associates are happy to assist you.
Before you jump into the guide, here's a bit of background on us.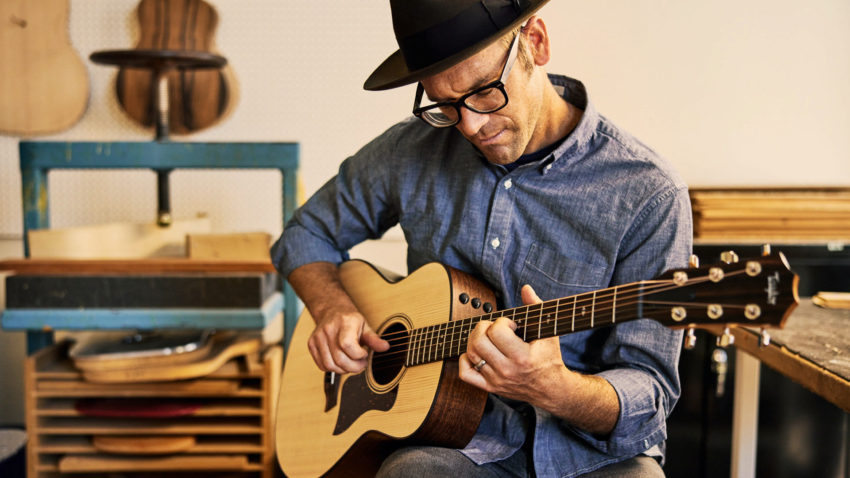 A Guide to Taylor Acoustic Model Numbers
Here's how our model numbering system works.
Learn More
*Prices, specifications and availability are subject to change without notice.
The Taylor Story: A Passion for Player-Friendly Design
It all started in 1974, when 19-year-old Bob Taylor and 21-year-old Kurt Listug bought the small guitar-making business in San Diego where both had been working, called the American Dream, and launched Taylor Guitars. They'd bonded over a shared passion for guitars and set out together to offer players a great product. Over time, Bob and Kurt transformed their tiny guitar shop into an industry-leading acoustic guitar manufacturer that sells guitars in 65 countries around the world. Our headquarters are in El Cajon, California (in San Diego County).
What's the secret of our success? It started with making acoustic guitars easier to play. Bob Taylor's slim-profile, ultra-playable necks were a game changer, and players quickly gravitated toward the comfortable feel, which is still one of the most appealing qualities of our guitars. A guitar that's easier to play will be more inviting to beginners and more expressive to skilled players.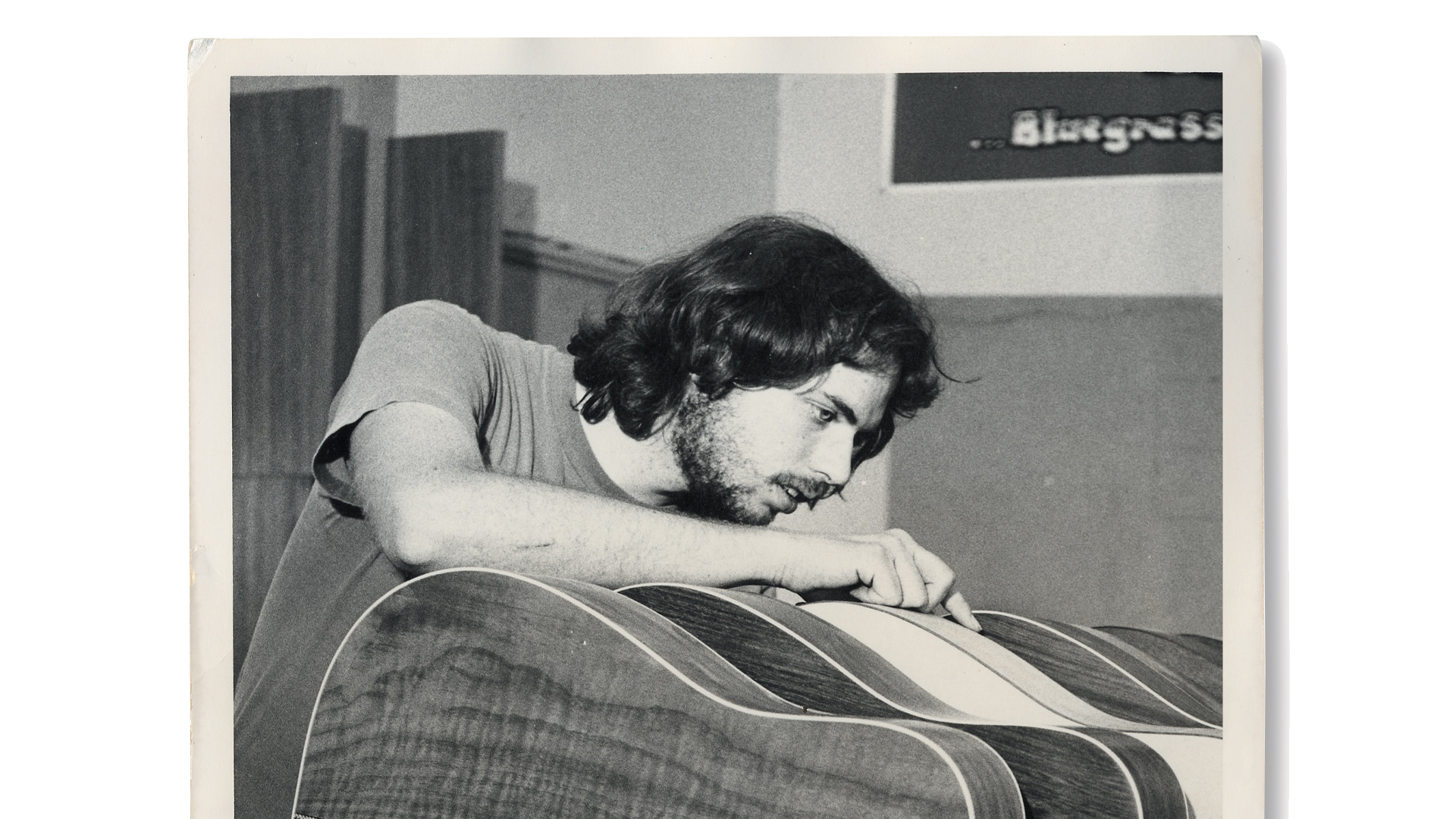 Along the way, Bob Taylor modernized the guitar-making process by harnessing modern technology to develop many innovative manufacturing tools and techniques that brought new levels of accuracy, refinement and consistency to acoustic guitars. This allowed us to set new quality standards in feel, sound and aesthetic beauty — and inspire generations of players in the process. (For more on what sets Taylor apart, see "The Taylor Difference.)
Meet Our Chief Guitar Designer, Andy Powers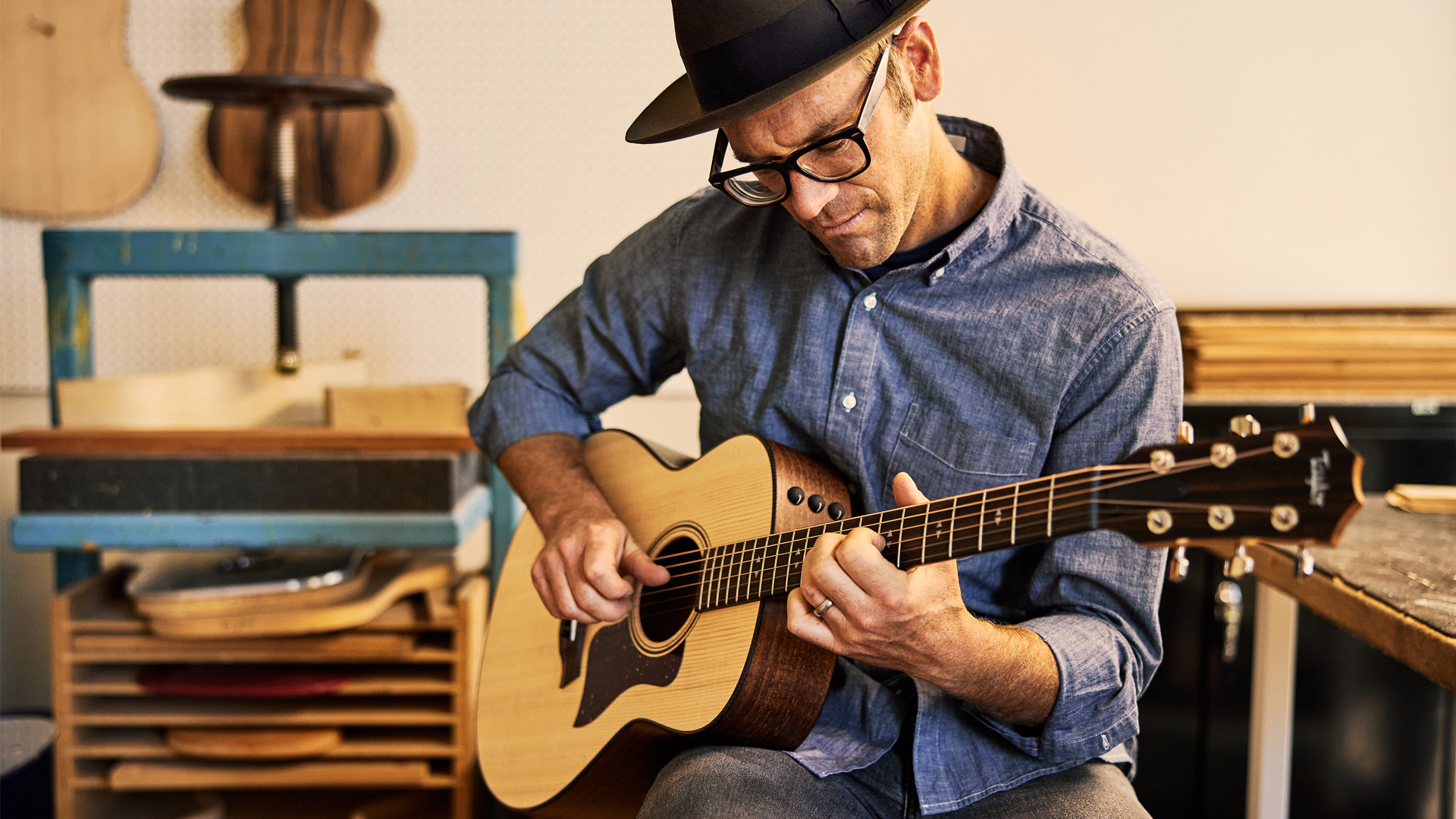 Taylor's innovative design culture continues to propel us forward in an obsessive pursuit of improving the guitar-playing experience. That's why Bob Taylor hired a brilliant guitar maker named Andy Powers back in 2011 to be his design successor. Since then, Andy has served as our chief guitar designer and continues to bring enhancements to the feel and sound of our guitars, which have earned many industry awards and are played by some of the world's finest musicians. Andy is also Taylor's President and CEO.
A Taylor for Every Type of Player
With Andy adding to the heritage of premium quality established by Bob Taylor, the Taylor guitar line currently boasts a wide range of guitar models. It's a diverse palette of musical flavors, but all Taylor models share important fundamental traits: exceptional playability, a clear, balanced musical voice, and premium craftsmanship that will allow your guitar to serve you reliably for many years.
In the end, even if you don't end up choosing one of our guitars, we hope our guide helps you find an instrument that does inspire you to play. Because making music is good for the soul.
Happy strumming!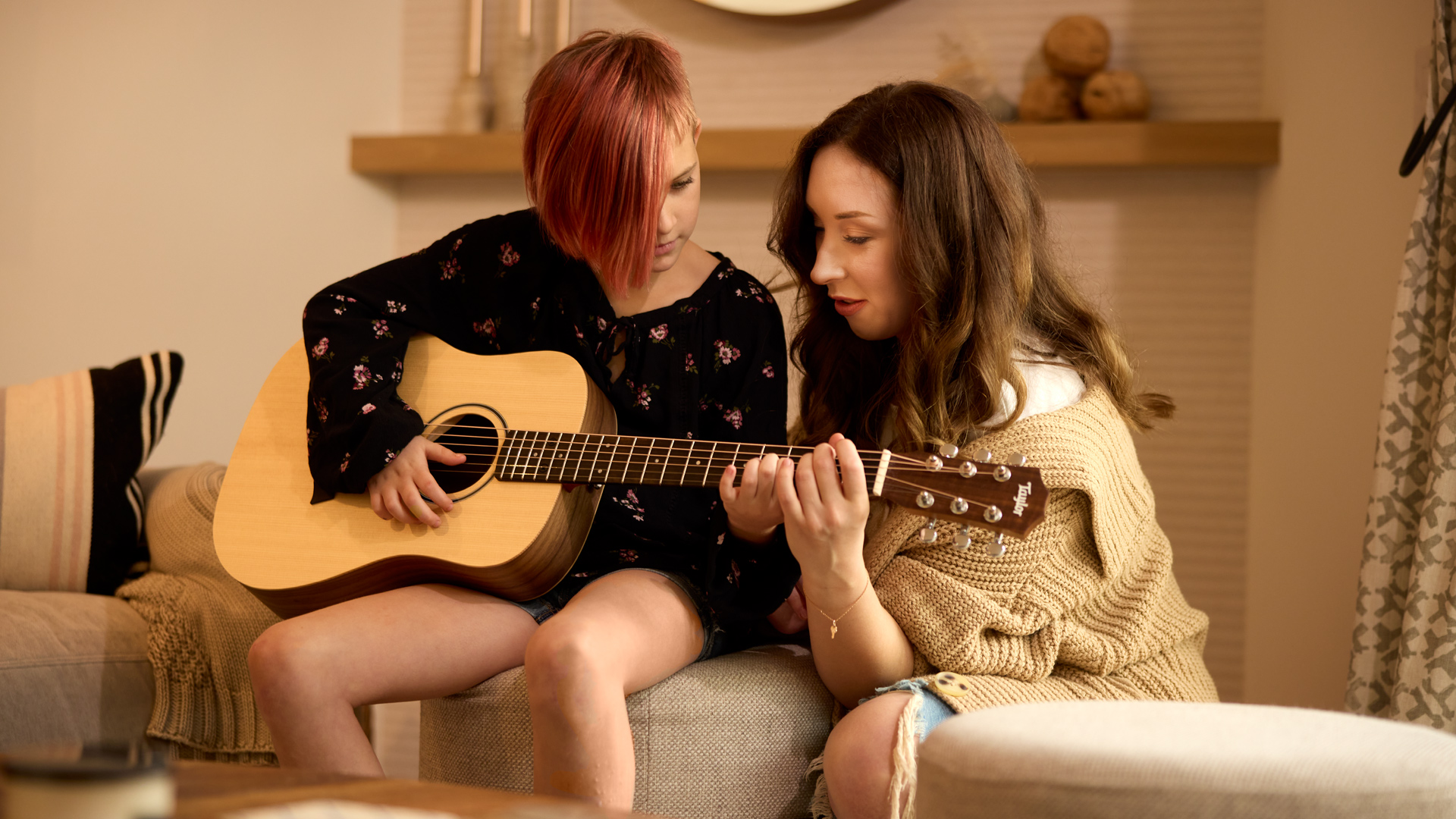 Understanding Tone Terminology
We throw around a lot of terminology when discussing guitars and guitar-building. Read up on the most commonly used language used to describe guitar parts, tone and features.
---
The Taylor Difference
Five things that set the Taylor experience apart
Why do people choose to play a Taylor guitar?
We can think of lots of reasons. From our perspective, they all flow from the same wellspring: our underlying passion for improving the guitar-playing experience. That creative drive set a teenage Bob Taylor on a path of innovation nearly a half a century ago, and that push for continuous improvement laid the creative foundation of our culture, guiding our approach to everything we do. For anyone curious about what makes us unique, here are five things that players can count on from us.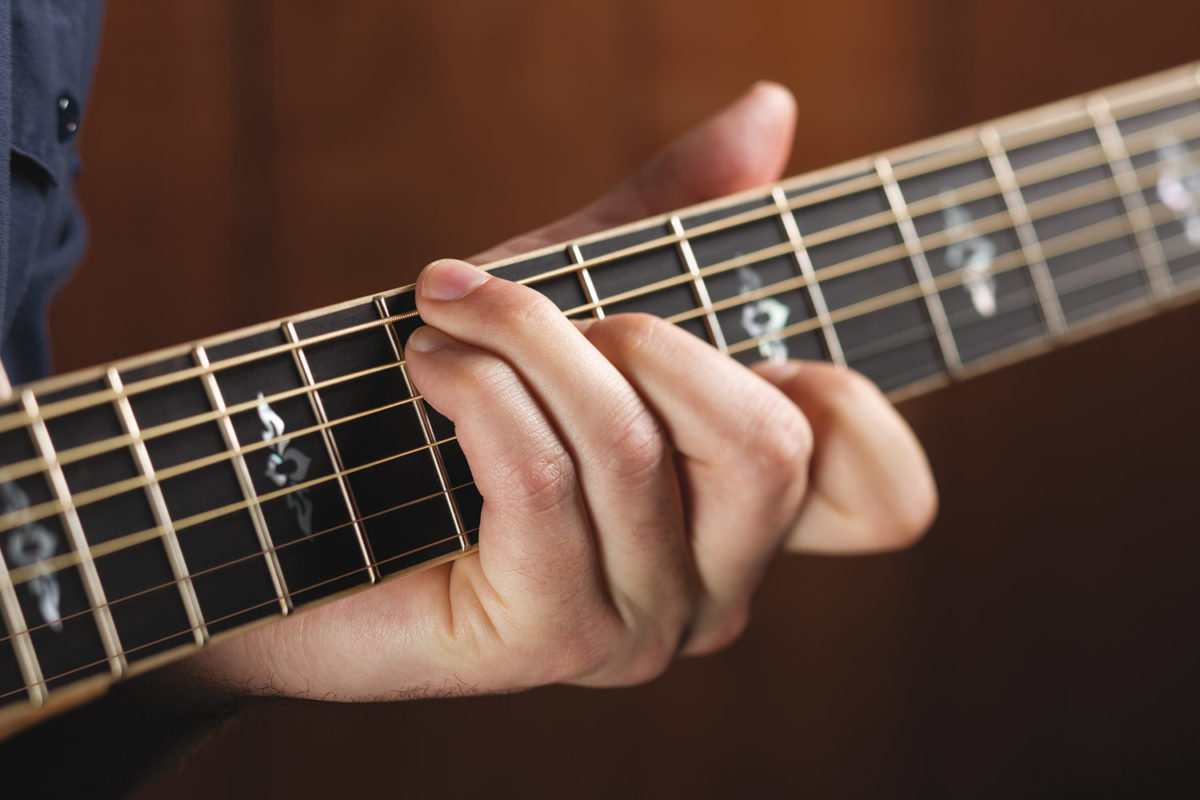 Playing Comfort
Easy-playing necks are a hallmark feature of a Taylor guitar and the gold standard of playability across the acoustic guitar industry. This makes our guitars more accessible to beginners, reducing hand fatigue and accelerating their progress. For seasoned players, the slim profile and comfortable string setup of our necks translates into a fast feel that allows them to express themselves more fluidly.
Our obsession with playability has led to innovative designs like the patented Taylor neck, which improves both stability and adjustability. This allows the geometry of our guitars to be set precisely for optimal performance, with unprecedented micro-adjustability to ensure a lifetime of playability.
We offer a range of other comfort-centric playing features within our guitar line, including different scale lengths, string tension profiles and neck profiles, along with ergonomic refinements to the guitar body, such as armrests and other contouring features.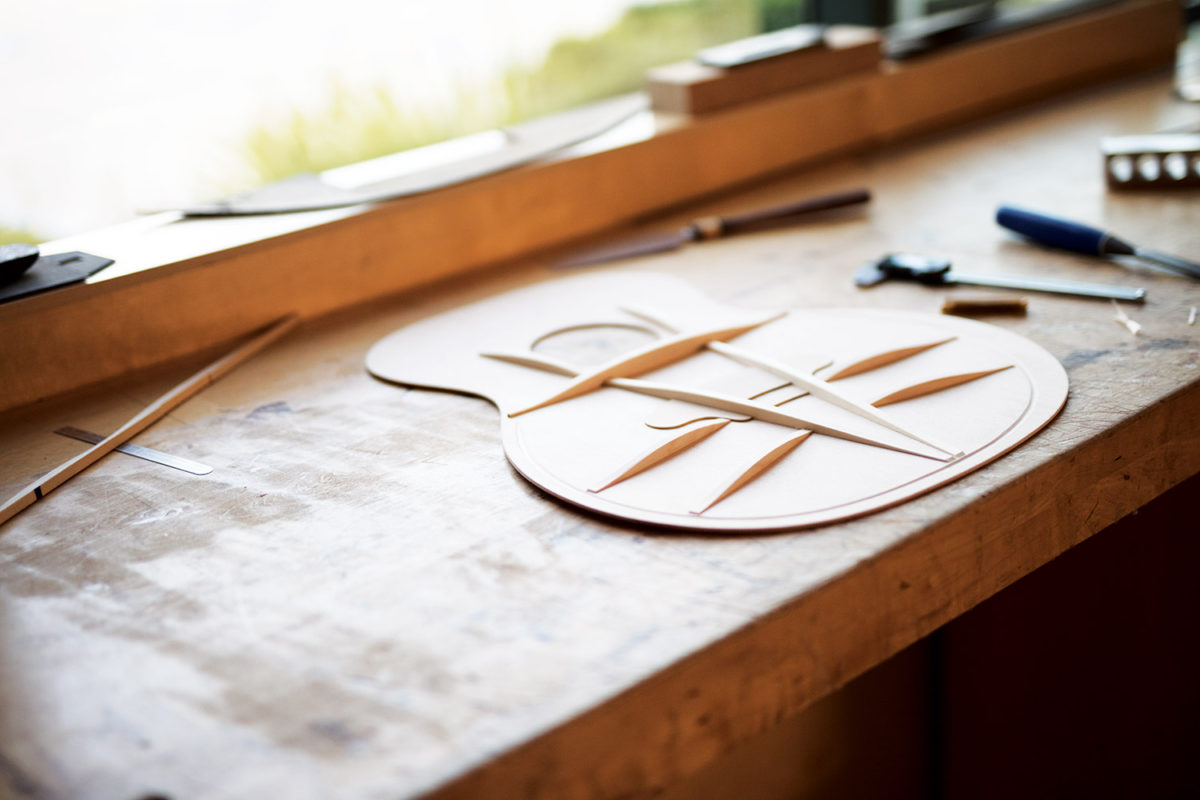 Tone-Enhancing Innovation
Our passion for ear-pleasing musicality has fueled our efforts to voice our guitars to inspire and perform at the highest level. It starts with guitars that stay in tune and readily respond with clear and balanced articulation. With chief guitar designer Andy Powers at the helm, our drive to refine the sound of our guitars has led to a steady stream of tone-enhancing and award-winning designs, such as our patented V-Class® bracing. This powerful tone-shaping platform allows us to create a wide range of musically inspiring acoustic flavors, offering something for every skill level and style of player. For many pro musicians and recording engineers, having a Taylor means having a reliable tool to get the job done, whether for songwriting, recording or performance.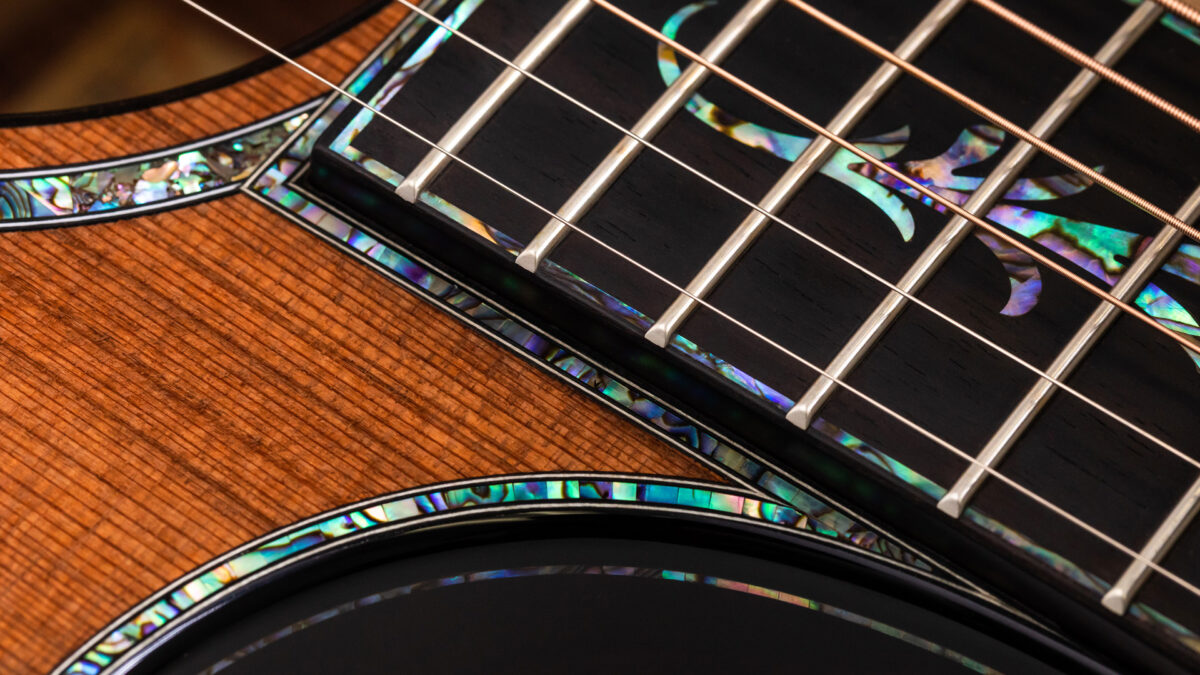 Precision Craftsmanship
A guitar design is only as good as the ability to produce it. One of Bob Taylor's greatest accomplishments as a guitar maker has been his pioneering work to transform guitar making from its old-world heritage into an innovative manufacturing operation that enables us to craft instruments with remarkable precision and consistency. We have an entire tooling and engineering division devoted to making our latest guitar designs production-ready. This includes everything from developing the software programs we use with our sophisticated computer-controlled mills and robots to fabricating our own tools and machines to help our skilled craftspeople produce our guitars. That unique integration of technology, tooling and skilled hand-craftsmanship makes our guitar factory operation truly one of a kind. Not only does this allow us to imbue our guitars with impeccable detail work, but the superb build quality gives players an heirloom-quality instrument.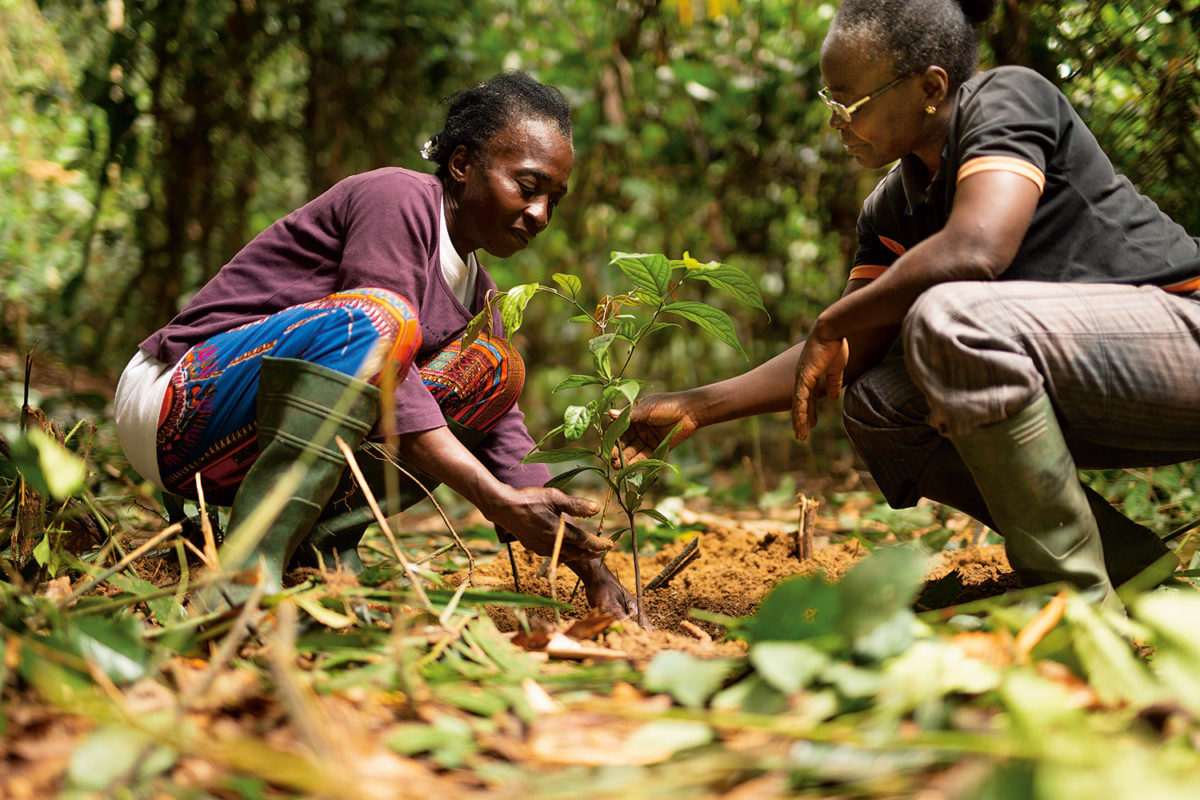 Sustainability Leadership
We are deeply committed to safeguarding the future of the natural resources we use. Beyond our pursuit of ethical, socially responsible sourcing practices, we have pioneered several innovative sustainability initiatives around the world. Flagship programs include the Ebony Project in Cameroon, which funds research about ebony's ecology and has shaped a robust replanting initiative; Siglo Tonewoods in Hawaii, a collaboration with supply partner Pacific Rim Tonewoods to ensure a healthier future for koa by regenerating native forests; and a new Urban Wood initiative in tandem with an innovative California arborist to create new markets for wood from previously discarded trees that have been removed from municipal areas at the end of their life cycle. Not only does some of this wood make wonderful guitars, the project aims to support the re-greening of urban areas. Bob Taylor's vision of environmental stewardship at Taylor also led him to hire a forest policy expert to become our Director of Natural Resource Sustainability, a unique position within the guitar industry.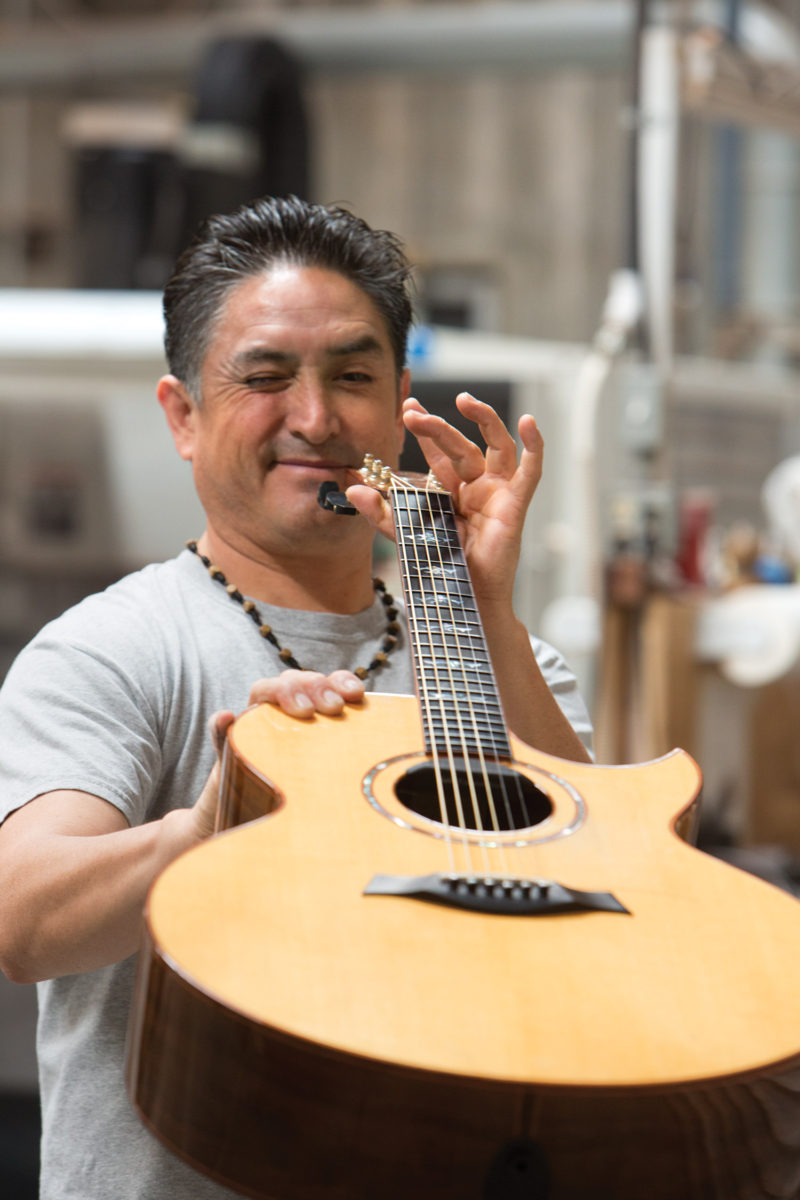 Service & Support
Taylor is more than just a company that makes and sells guitars. We're equally passionate about providing the resources to support your guitar-playing journey, whether you need help choosing the right guitar or taking care of it. One of the best things about a well-made and well-maintained guitar is that it will continue to sound better over time, and we love helping Taylor owners enjoy their instruments to the fullest. From friendly service to expert repair, you can count on a lifetime of attentive Taylor support.
---