Last issue, we showcased a handful of gorgeous custom-built Taylor guitars that were designed for an exclusive dealer event held in conjunction with the return of the NAMM Show in Anaheim, California, in June of this year. These guitars, crafted in very limited numbers, reflect the very best of Taylor workmanship and aesthetic creativity. Loaded with striking appointments, many of these custom offerings boast premium-grade tonewoods that make these instruments as musically rich as they are visually enticing.
To properly spotlight the details of these guitars, we've also created an enhanced gallery experience on the Taylor website. You can also explore the always-growing collection of Taylor custom guitars, complete with beautiful photos, full specifications and the dealers that have ordered them at https://customs.taylorguitars.com.
And if you find that any of these guitars speak to you, just reach out to our customer service team, and we'll help you locate one.
Custom 12-Fret Grand Concert (#7)
Back/Sides: Walnut
Top: Walnut
Appointments: Bloodwood body binding, single-ring maple/bloodwood Roman Leaf rosette, early 900 Series fretboard inlays in maple/bloodwood, glossy chocolate shaded edgeburst finish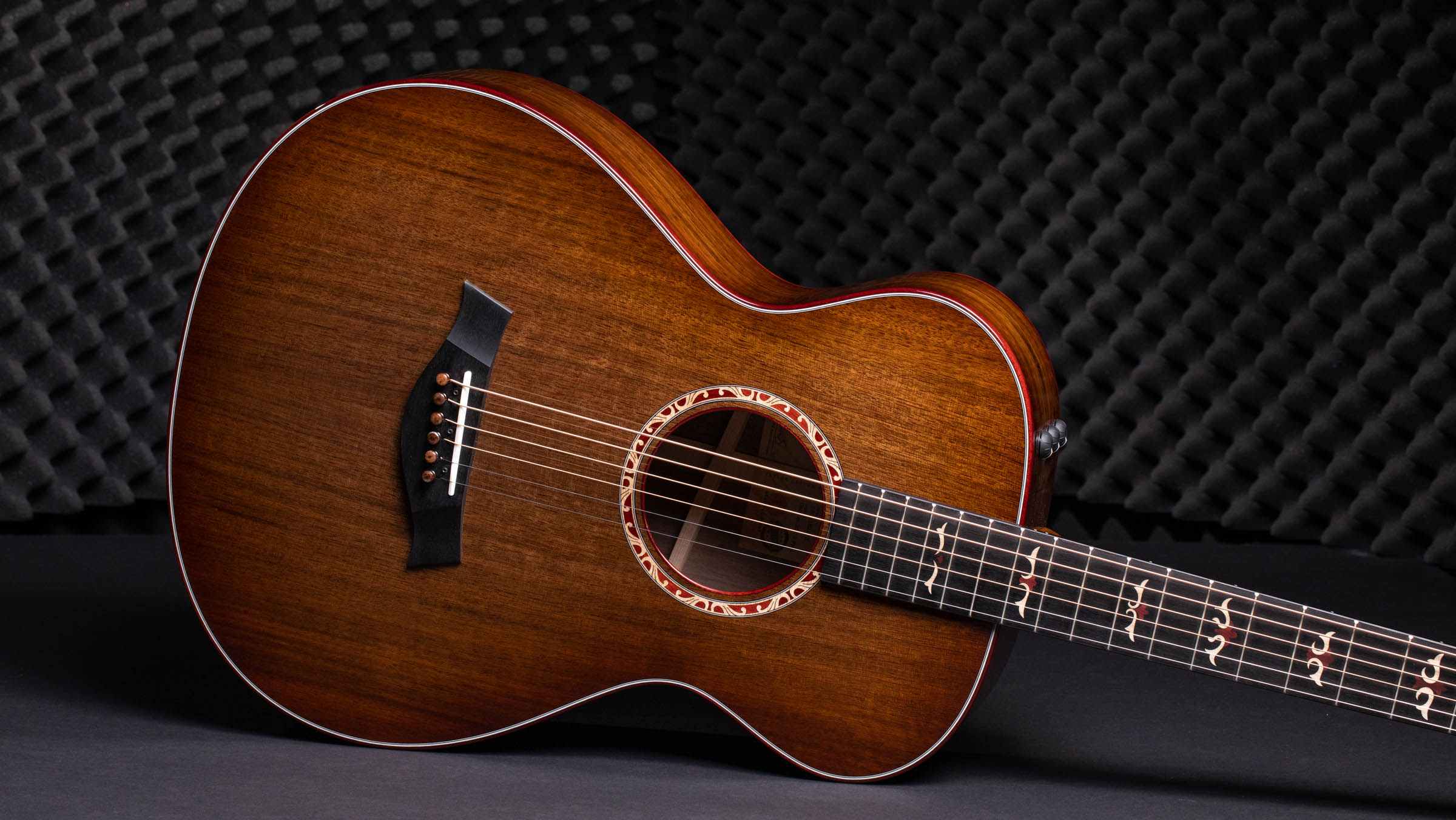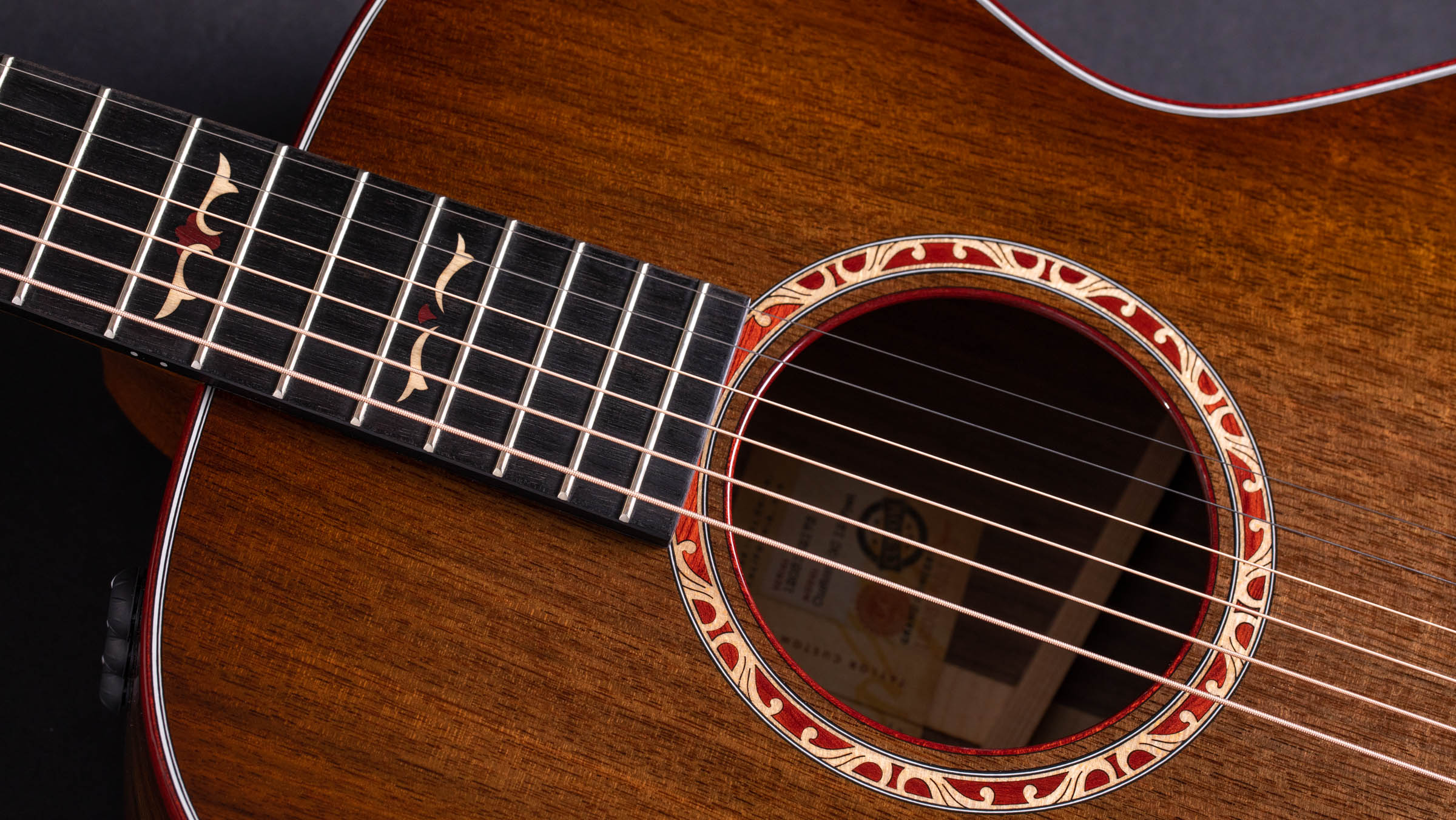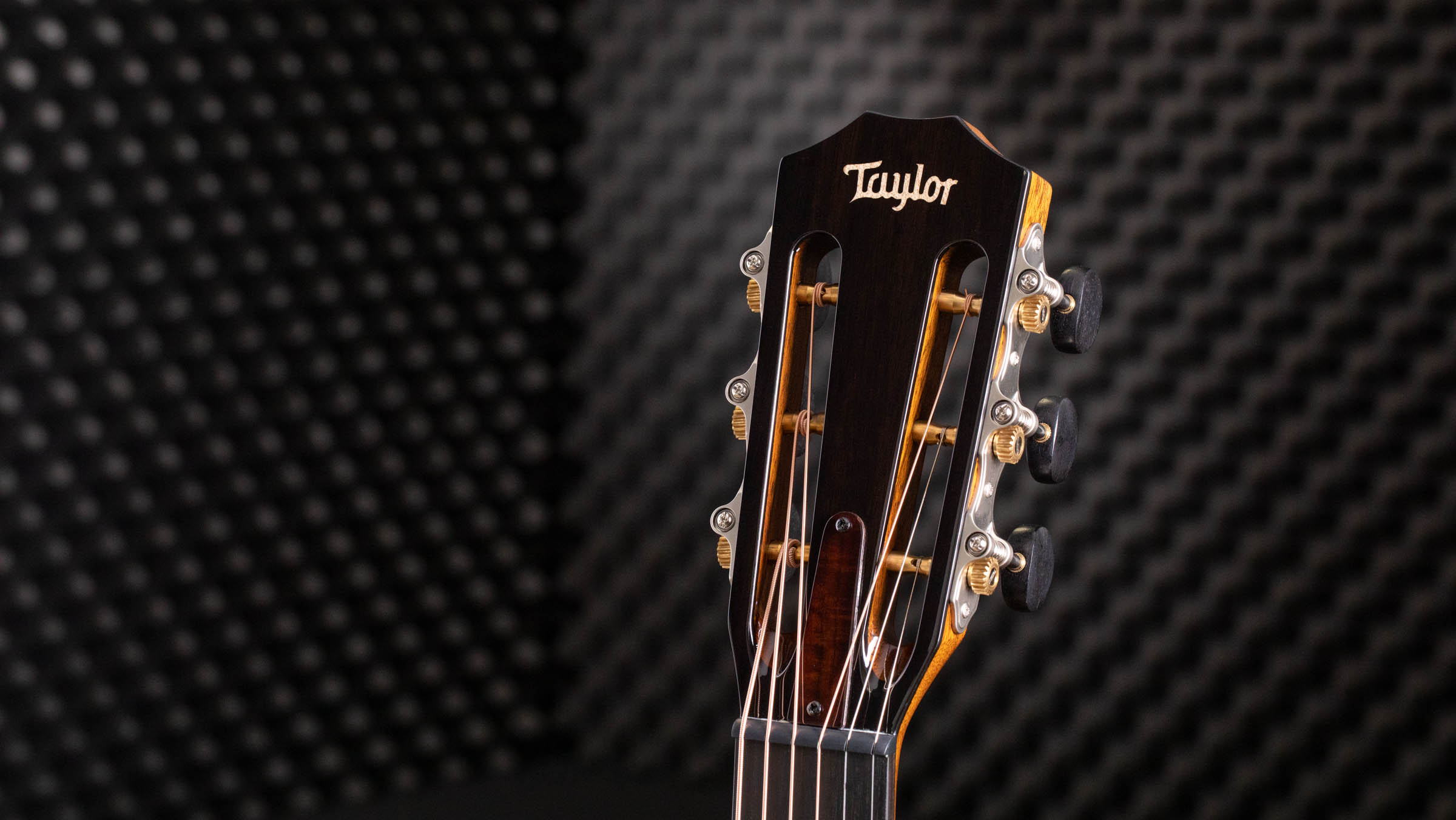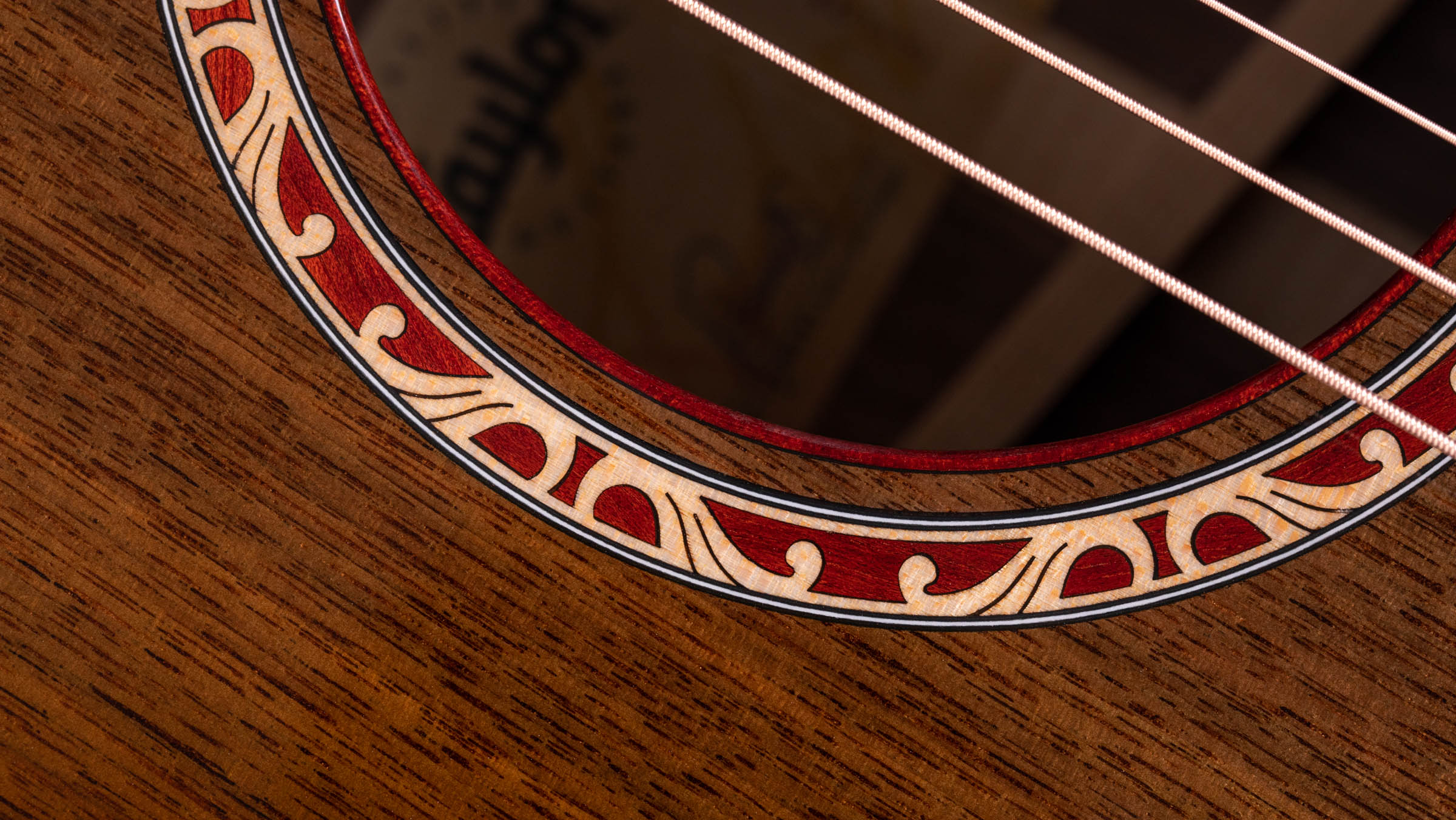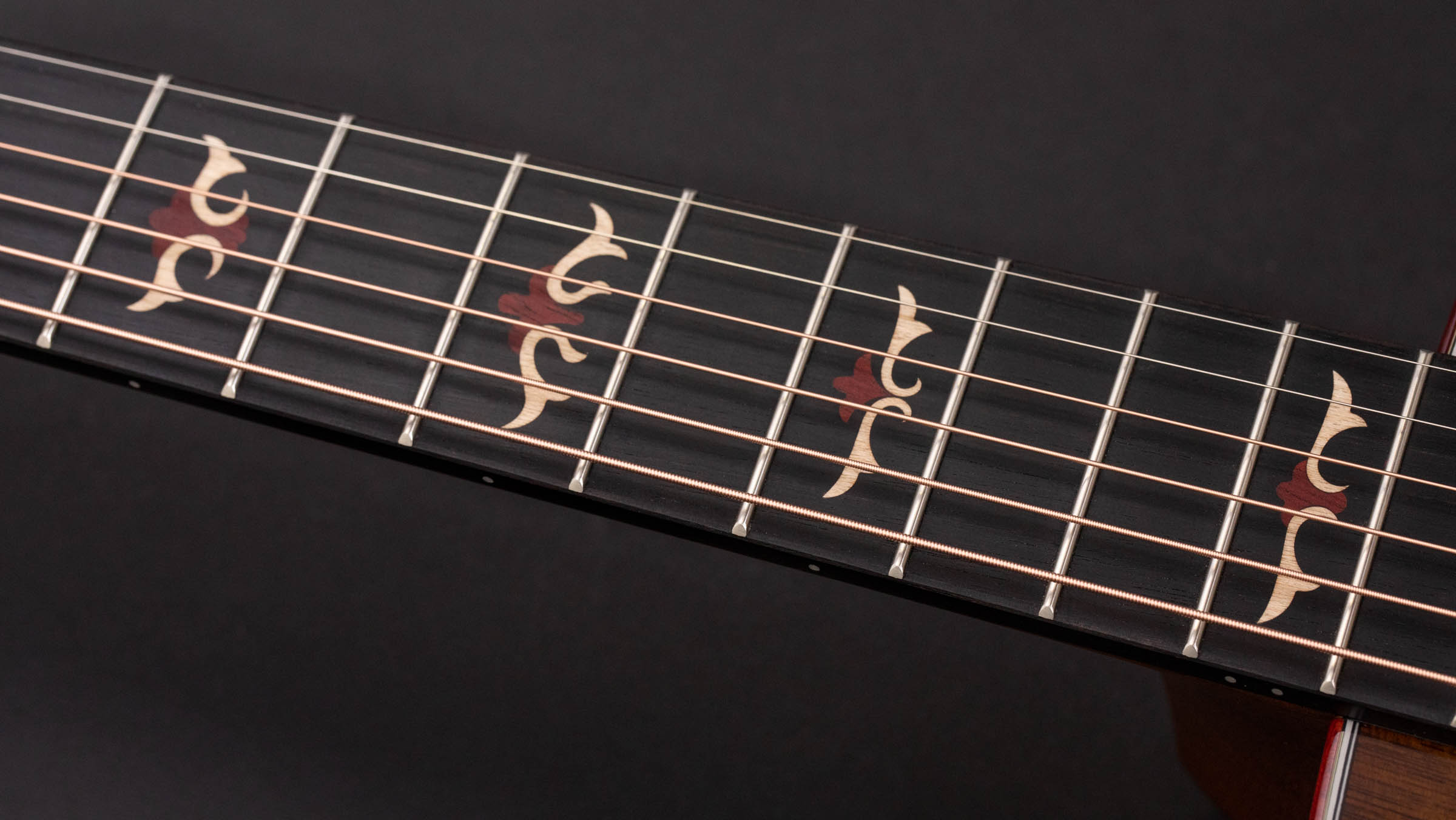 Custom Grand Auditorium (#36)
Back/Sides: Big Leaf Maple
Top: Sitka Spruce
Appointments: Flamed maple armrest, binding and backstrap, single-ring maple/koa rosette, Art Deco fretboard inlays in maple/koa, glossy Koi Blue finish with natural back wedge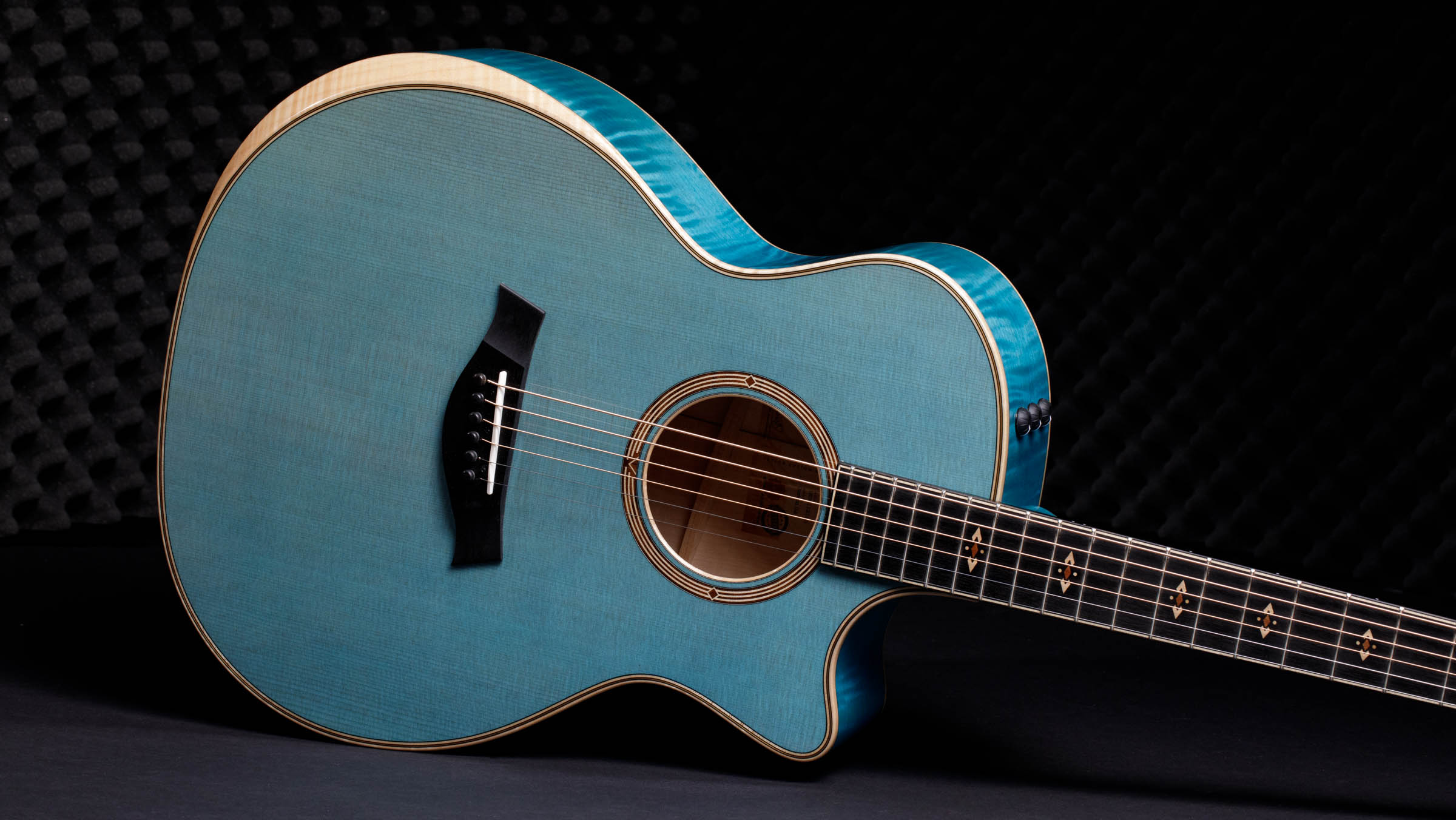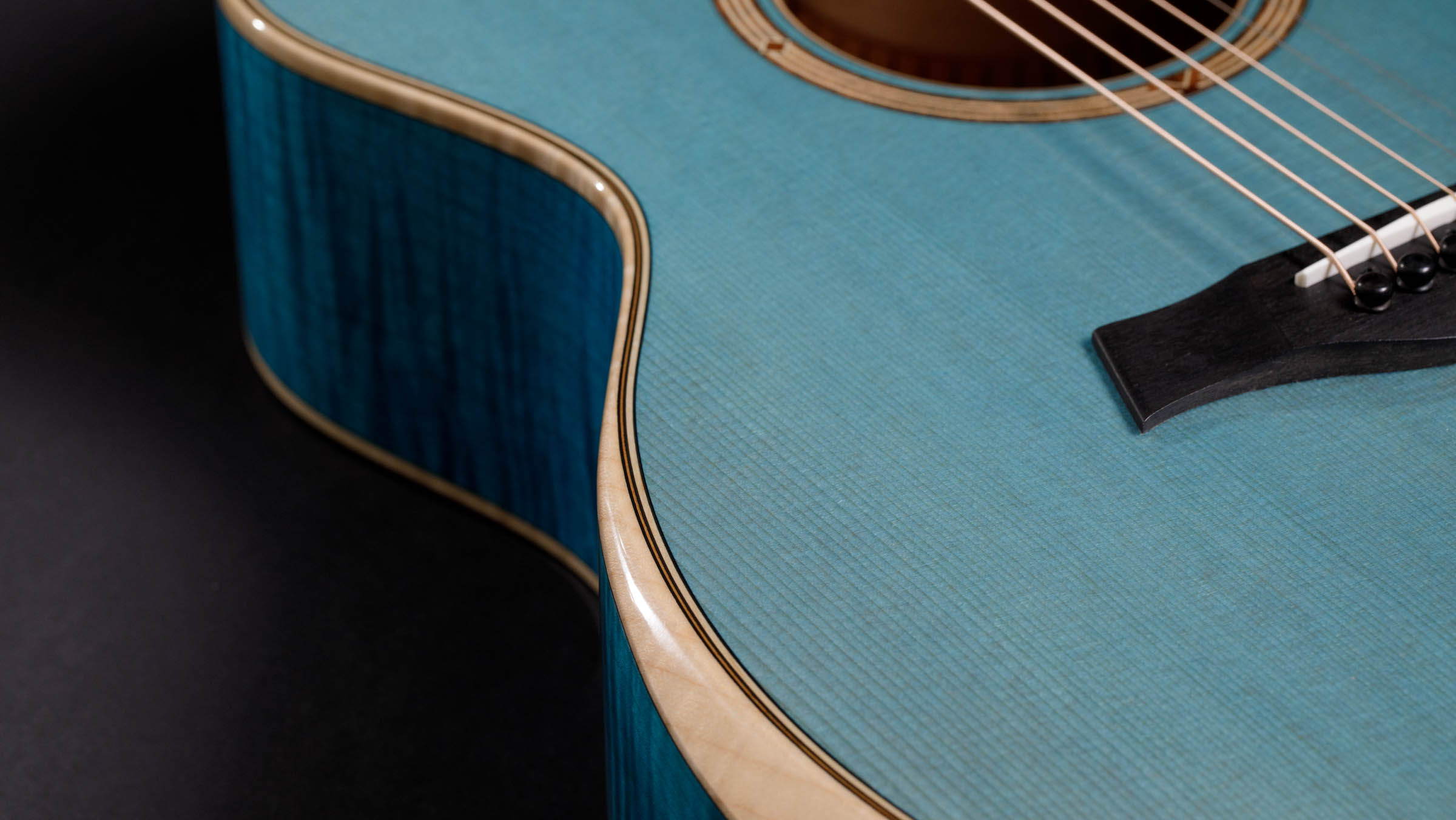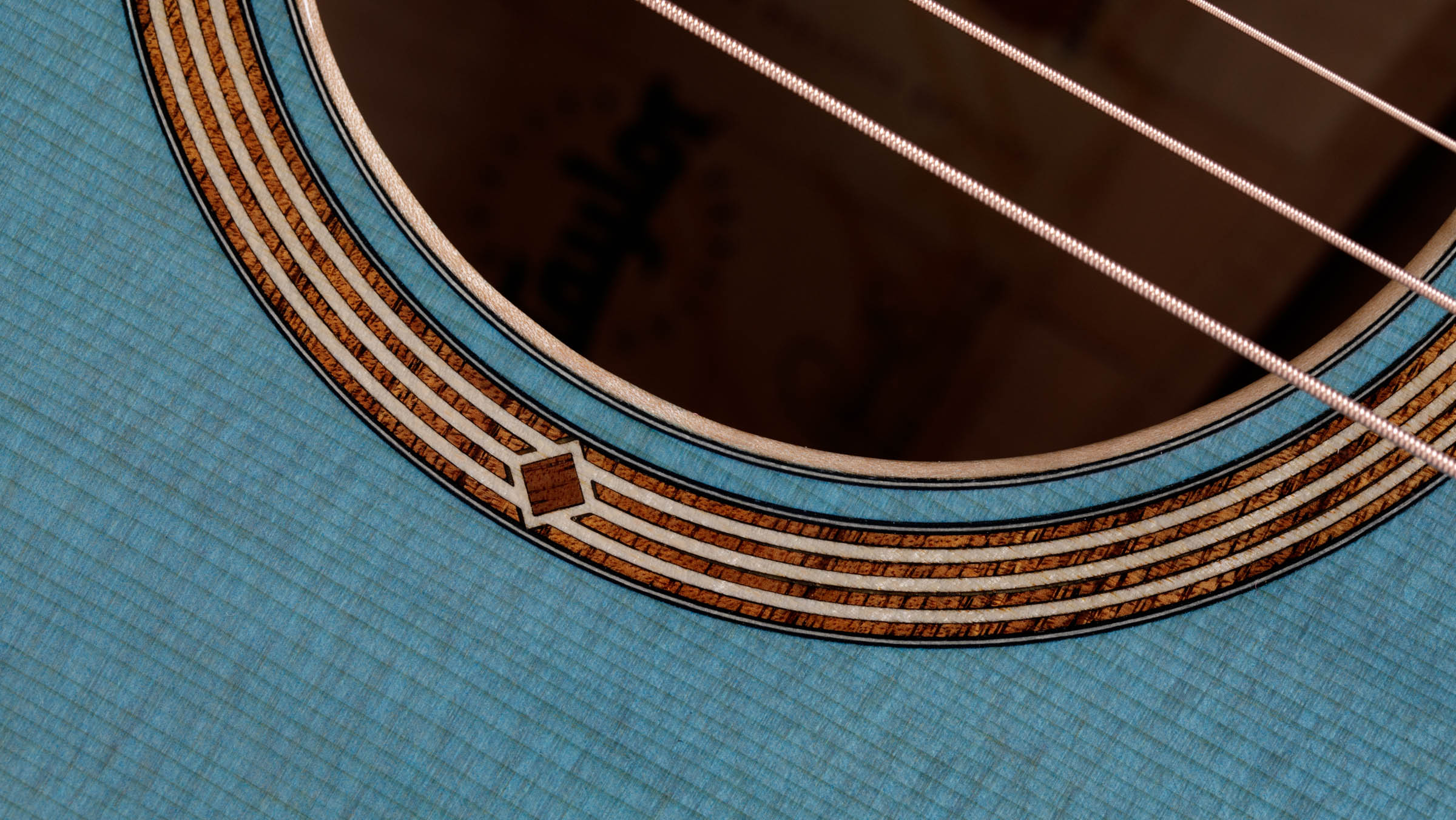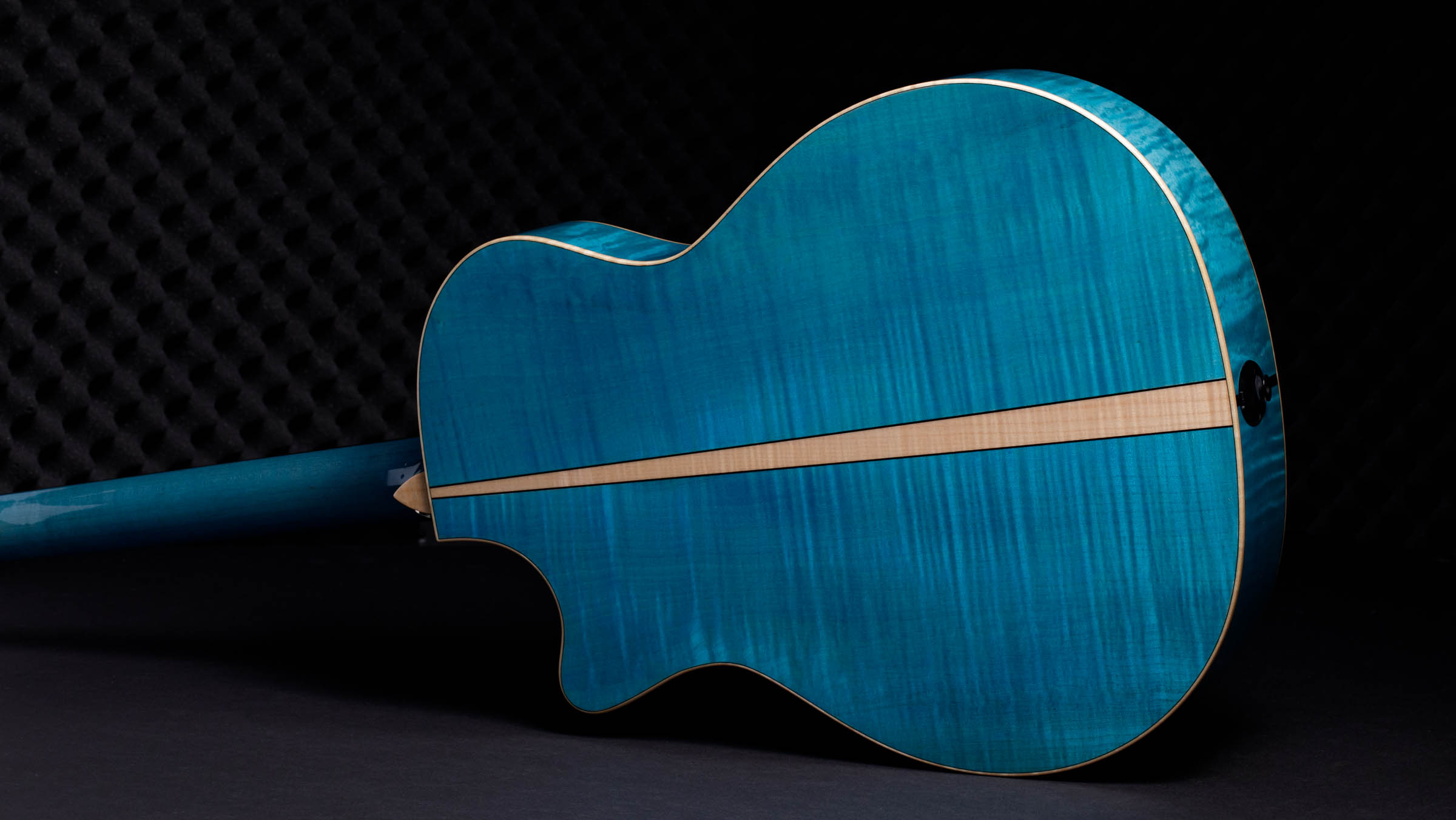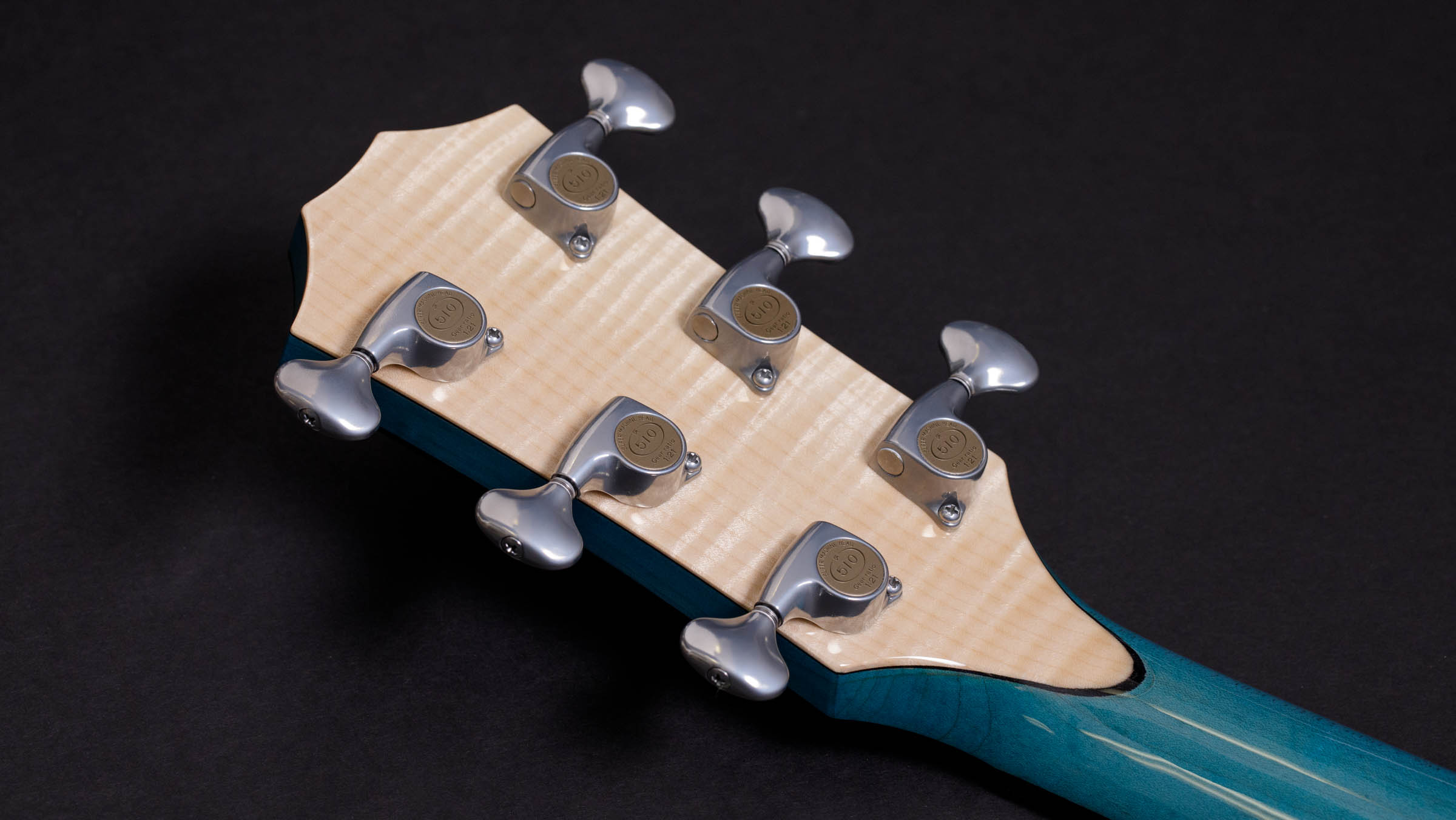 Custom Grand Symphony (#16)
Back/Sides: Indian Rosewood
Top: Lutz Spruce
Appointments: Bloodwood binding, single-ring maple/bloodwood rosette, Bouquet fretboard/peghead inlays in maple/bloodwood, stained bone bridge pins with red Australian opal dots, chamfered body edges, Silent Satin finish with Kona Edgeburst back/sides and Wild Honey Burst top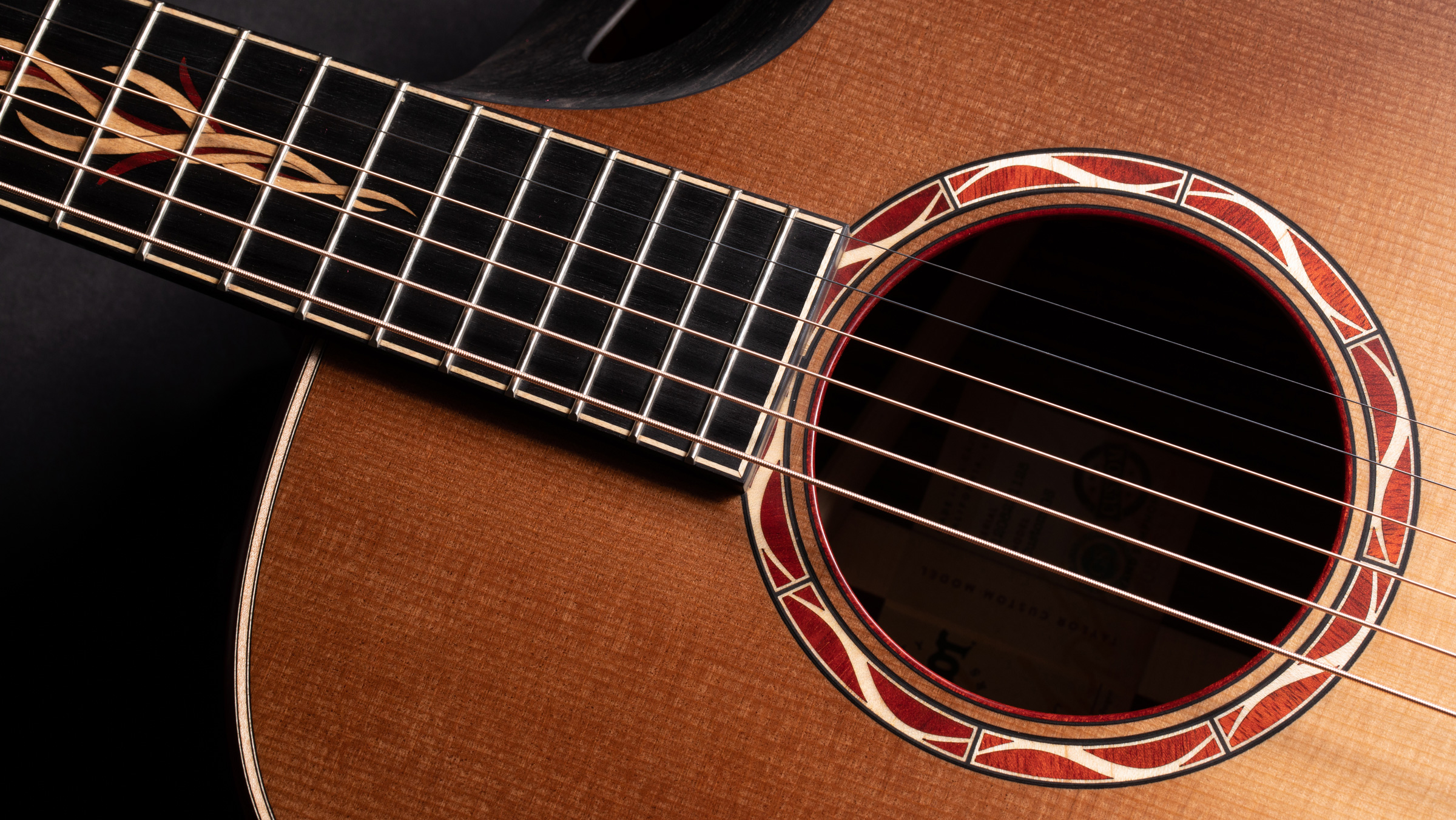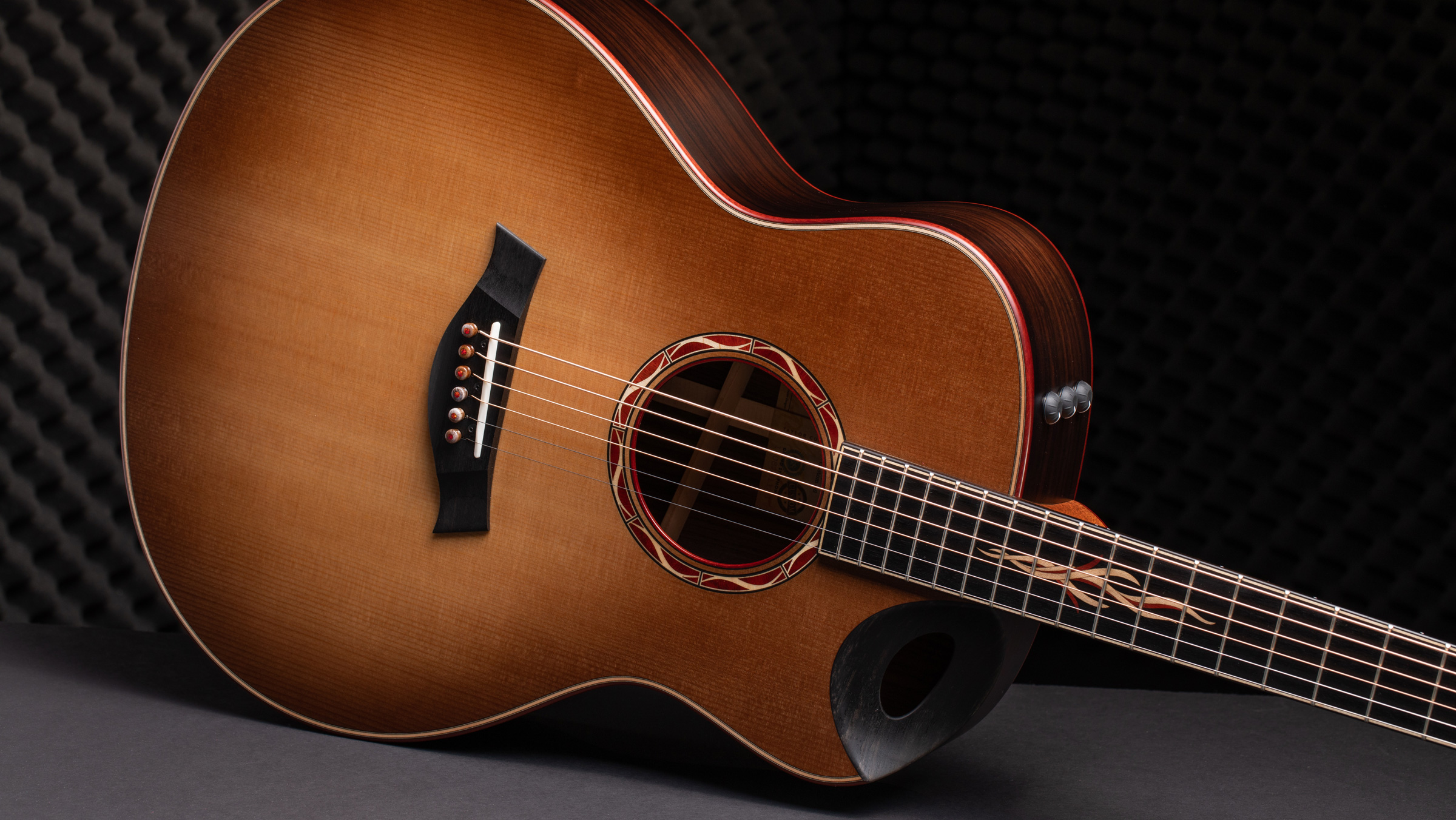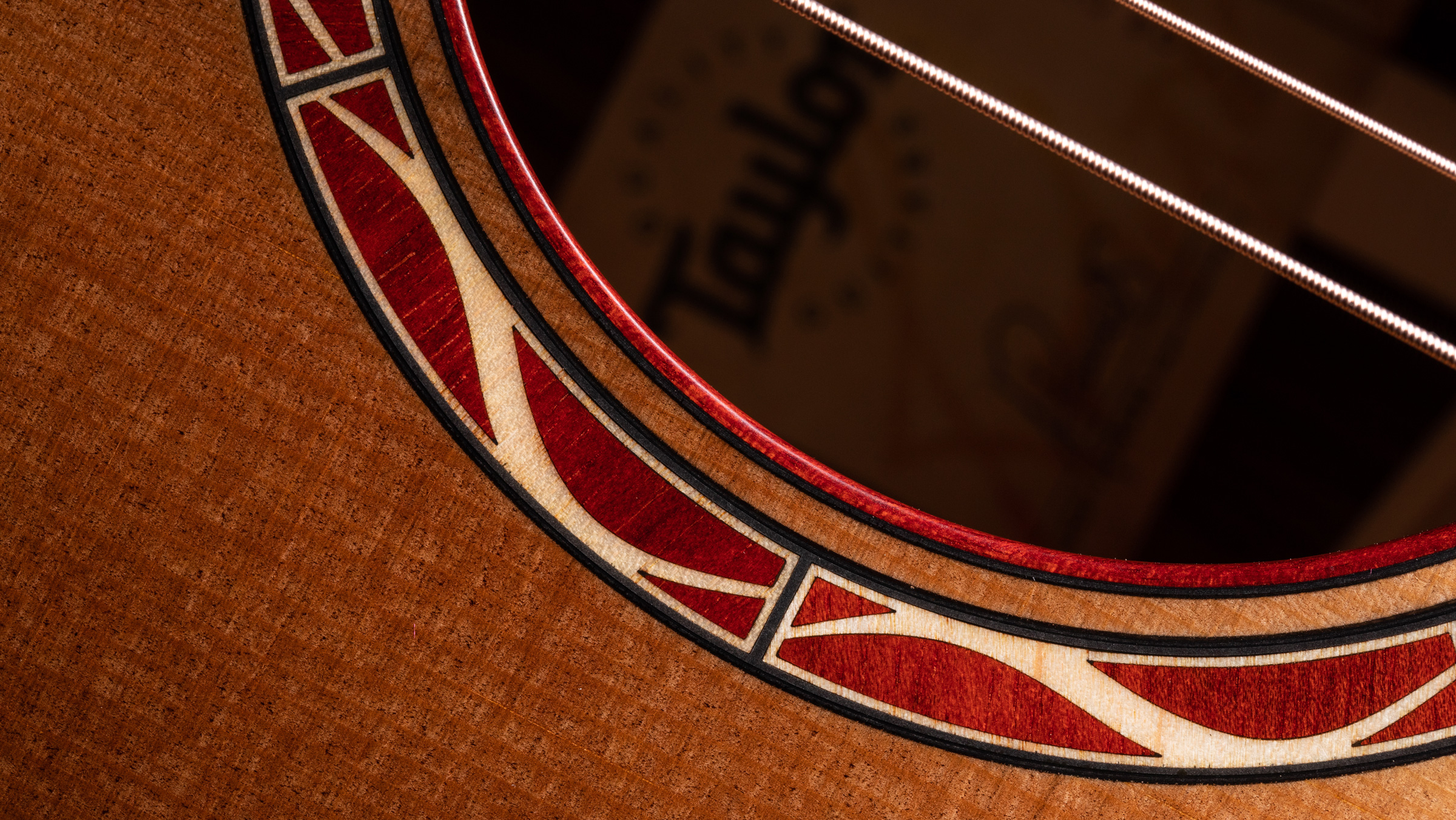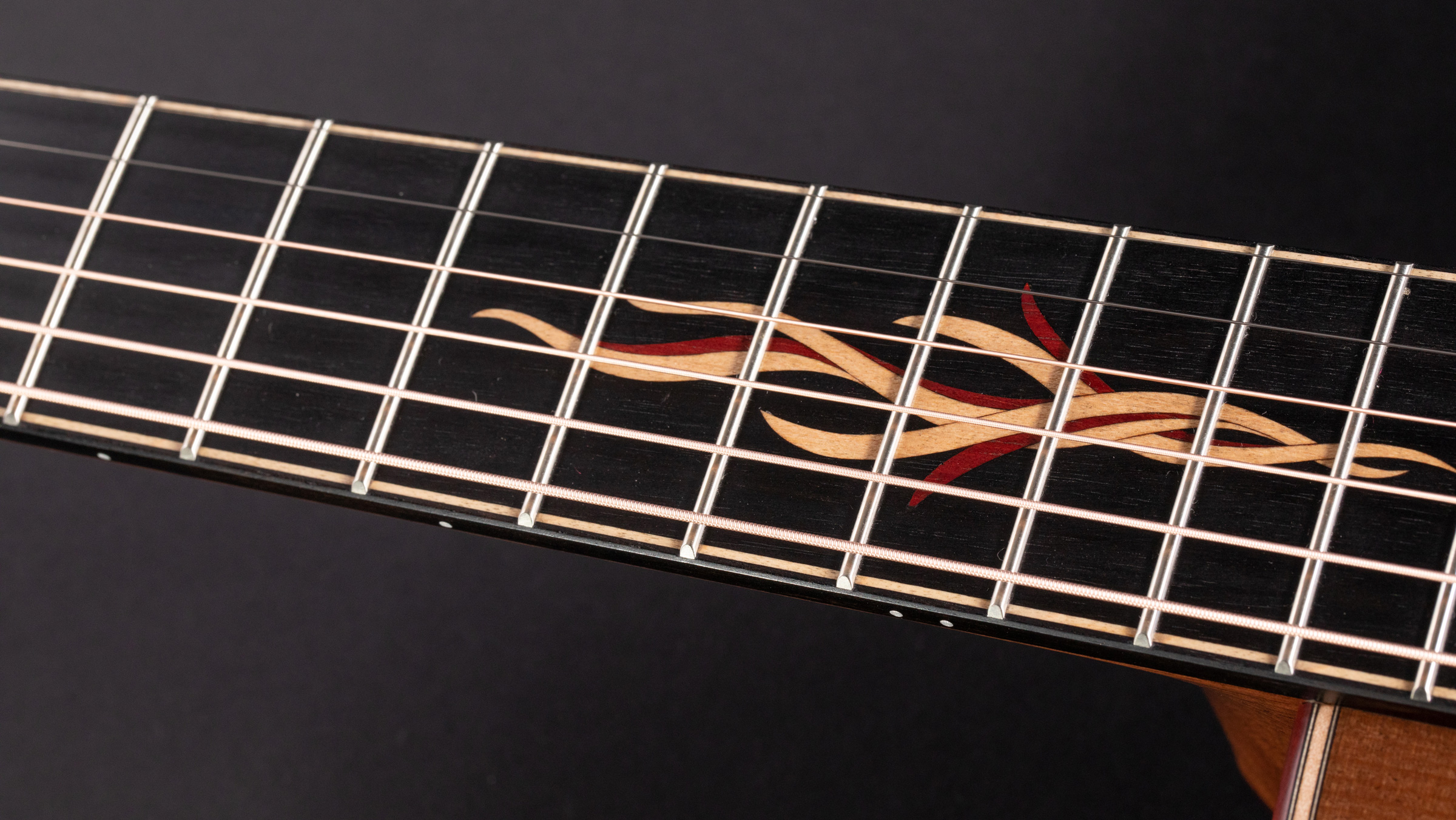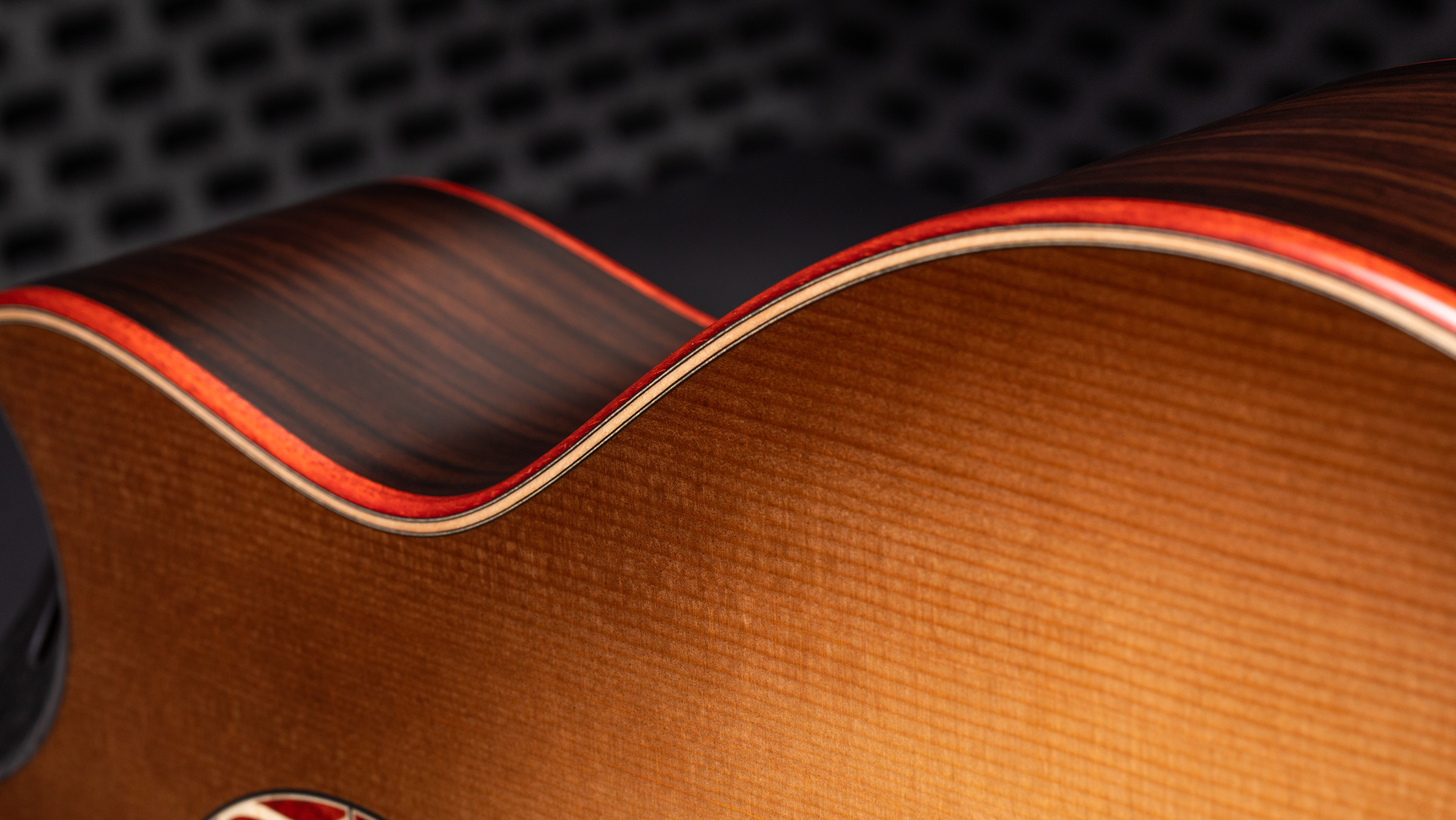 Custom Grand Symphony (#18)
Back/Sides: Big Leaf Maple
Top: Sitka Spruce
Appointments: Cocobolo body binding, single-ring paua rosette, Spring Vine fretboard/peghead inlays in paua, stained bone bridge pins with green Australian opal dots, Gotoh 510 antique gold tuners, glossy Amber finish with aged toner top treatment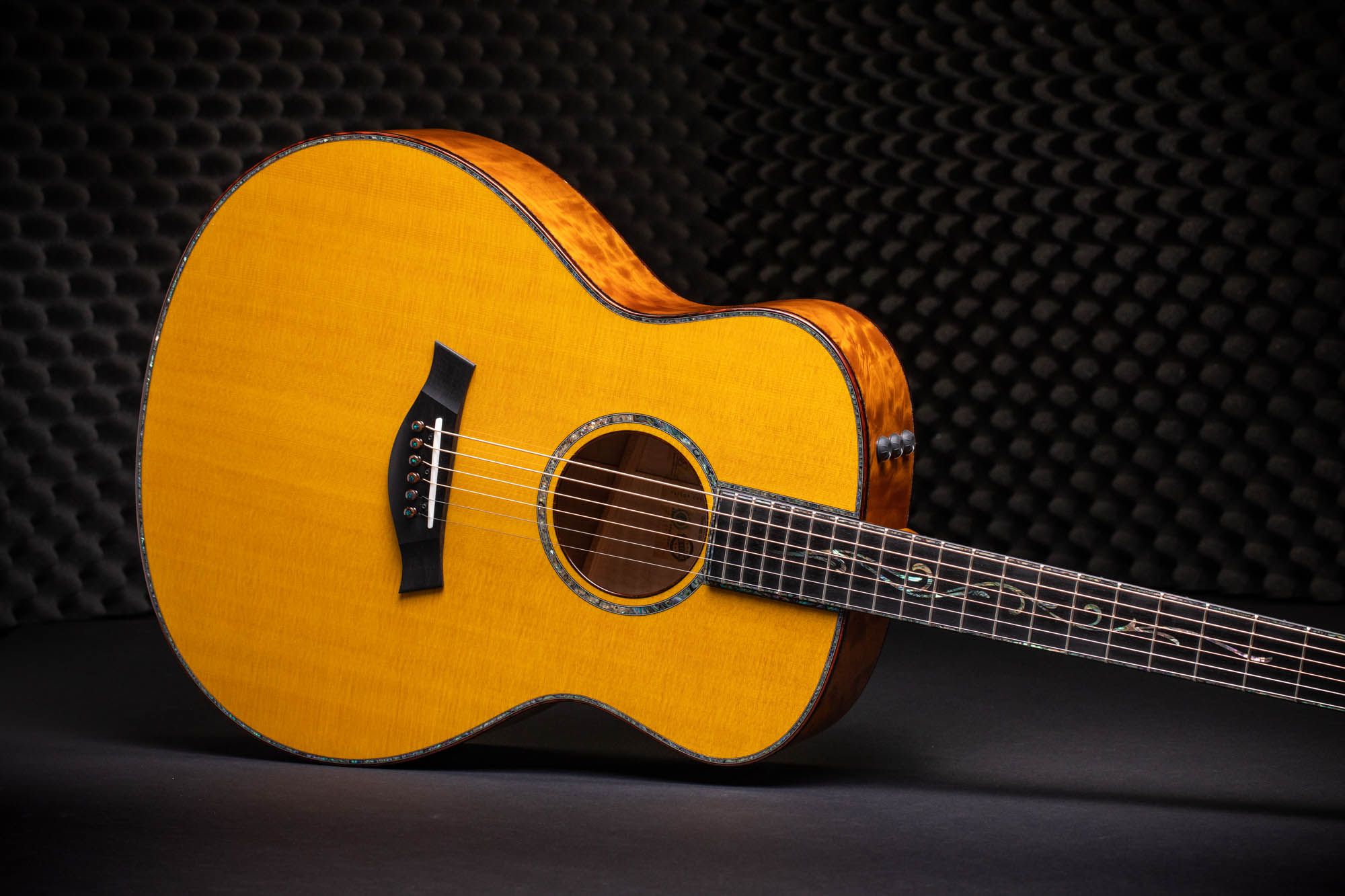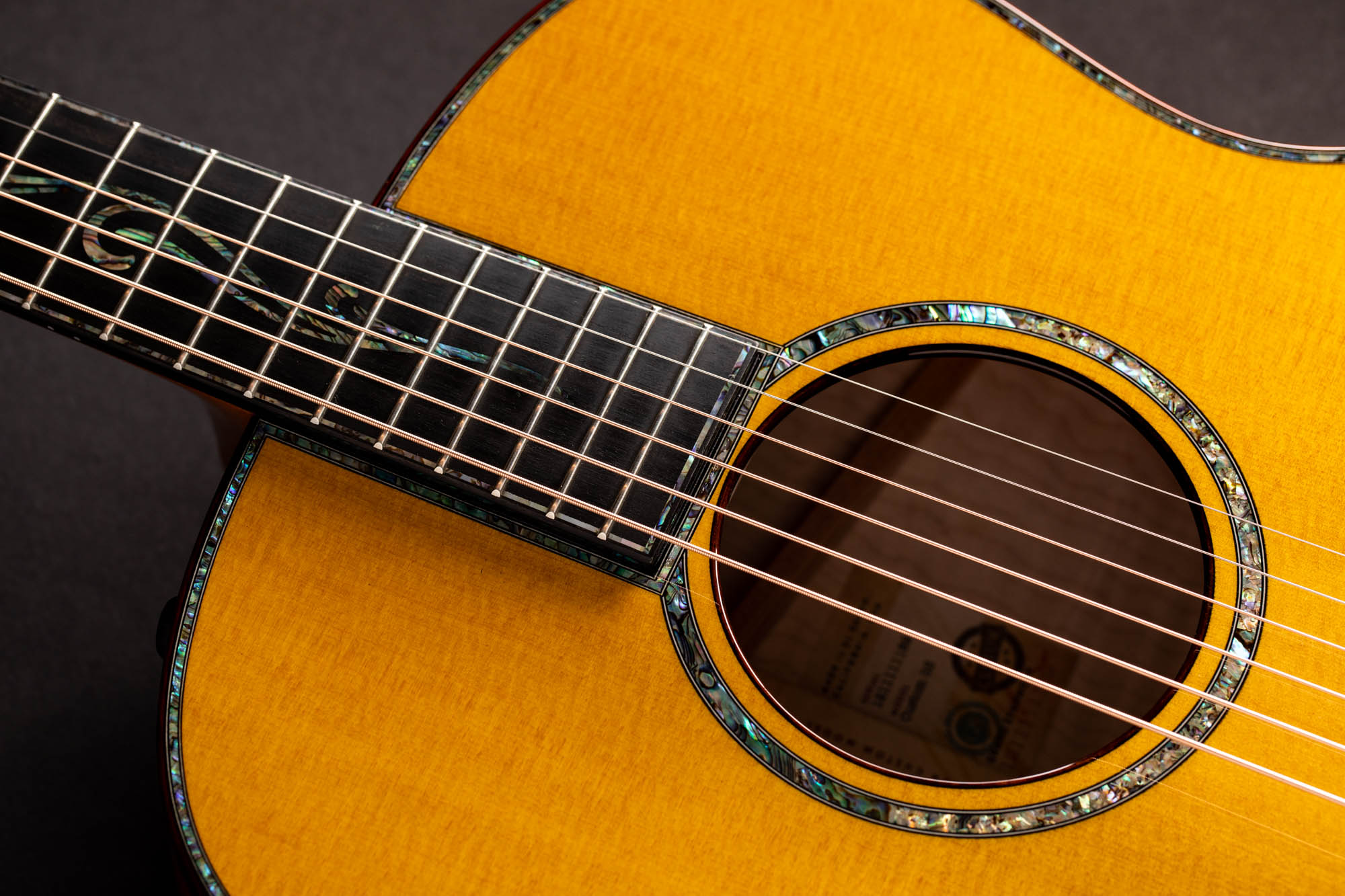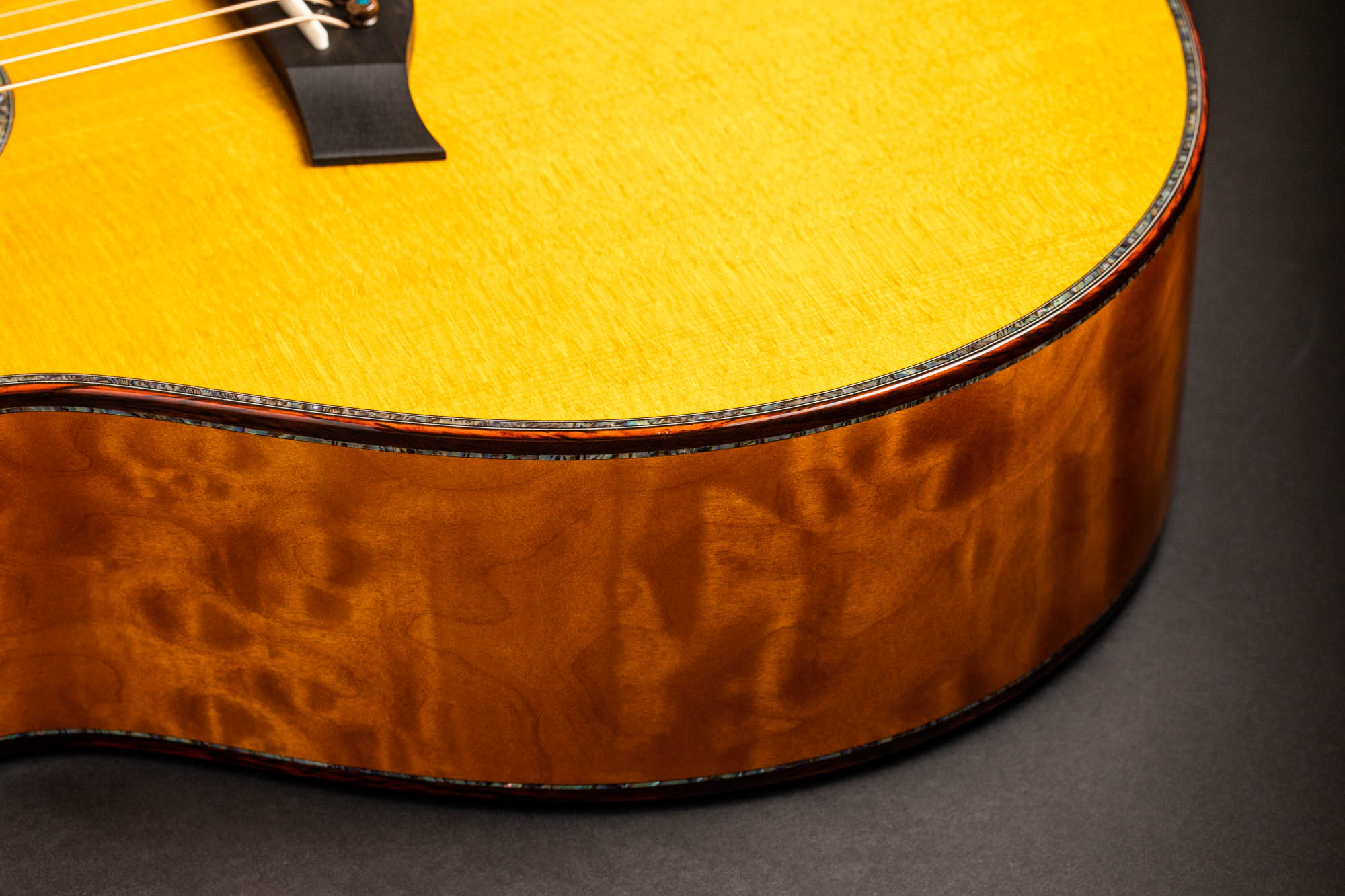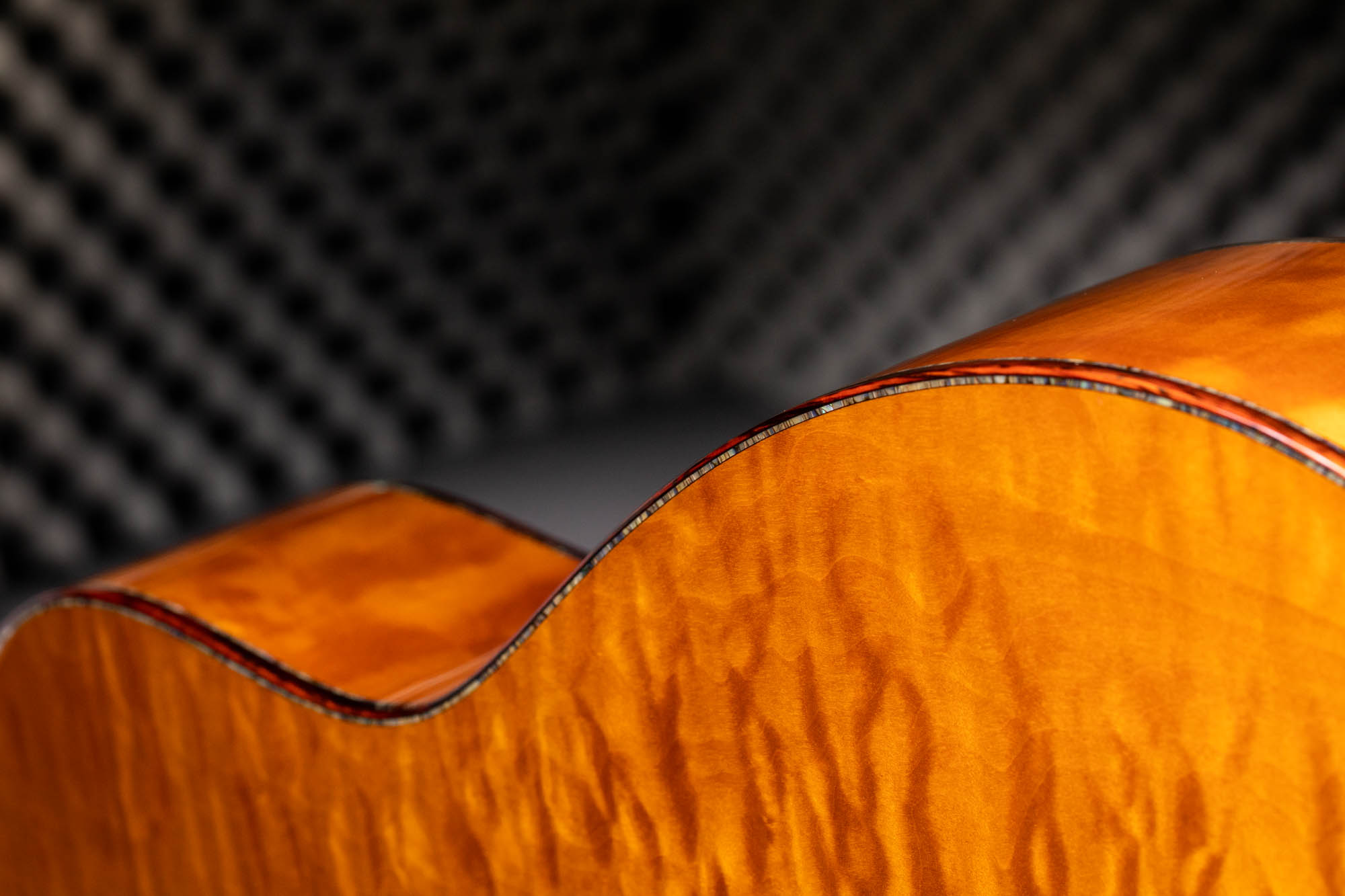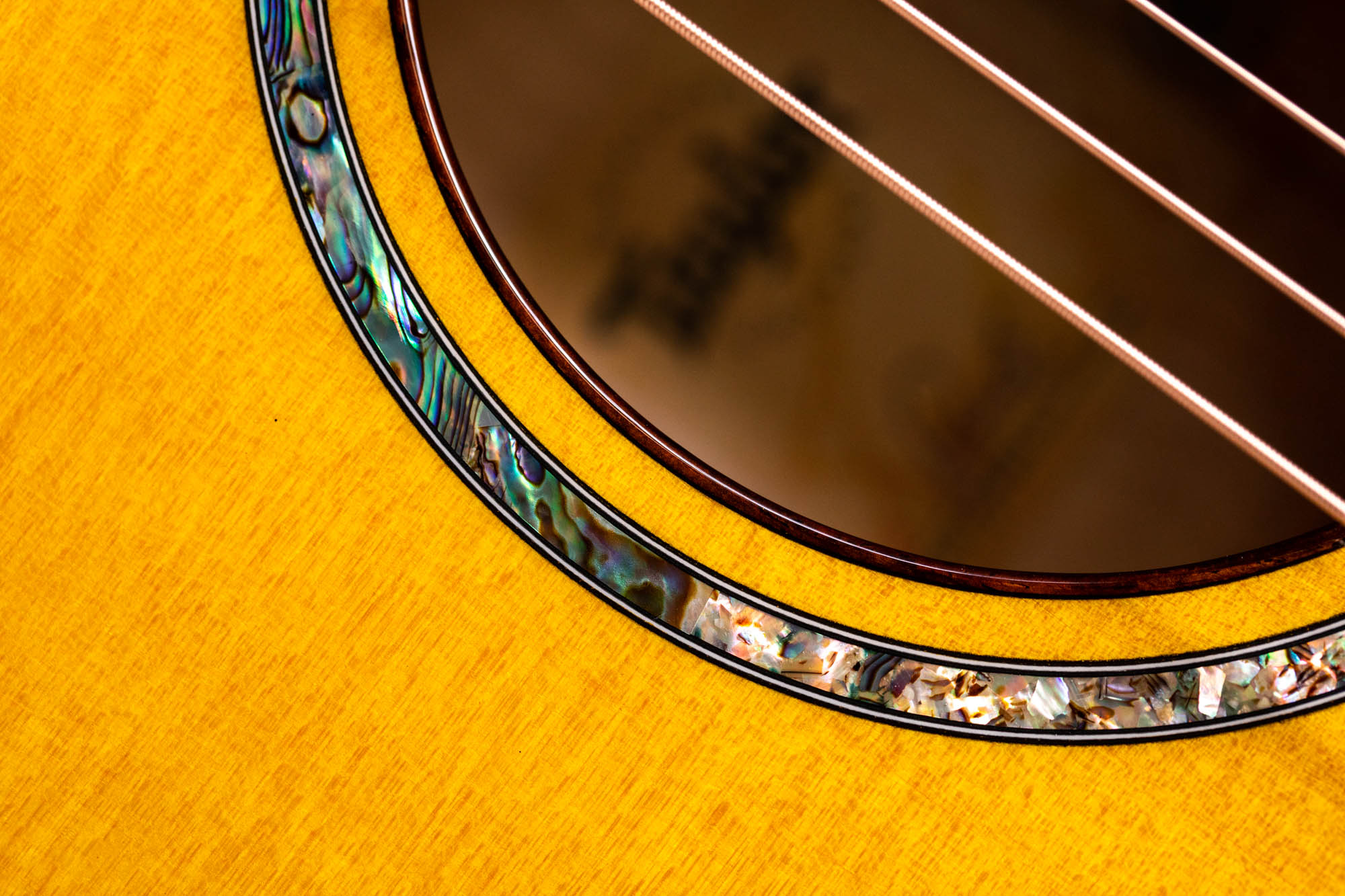 Custom Grand Symphony (#28)
Back/Sides: Neo-tropical Mahogany
Top: Sitka Spruce
Appointments: West African ebony binding, single-ring paua rosette, Nouveau fretboard/peghead/bridge inlays in paua and mother-of-pearl, Gotoh 510 antique gold tuners, transparent glossy black finish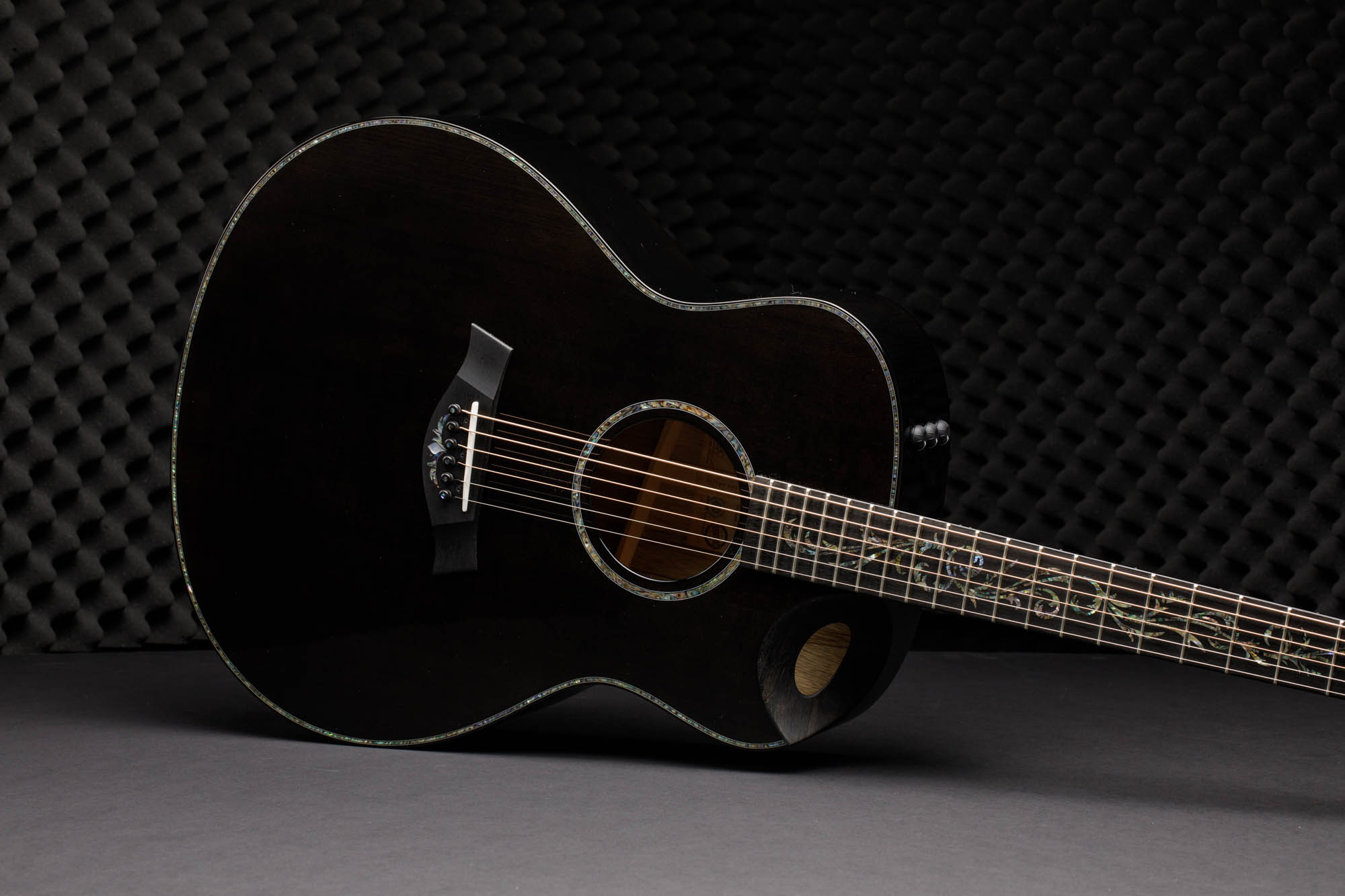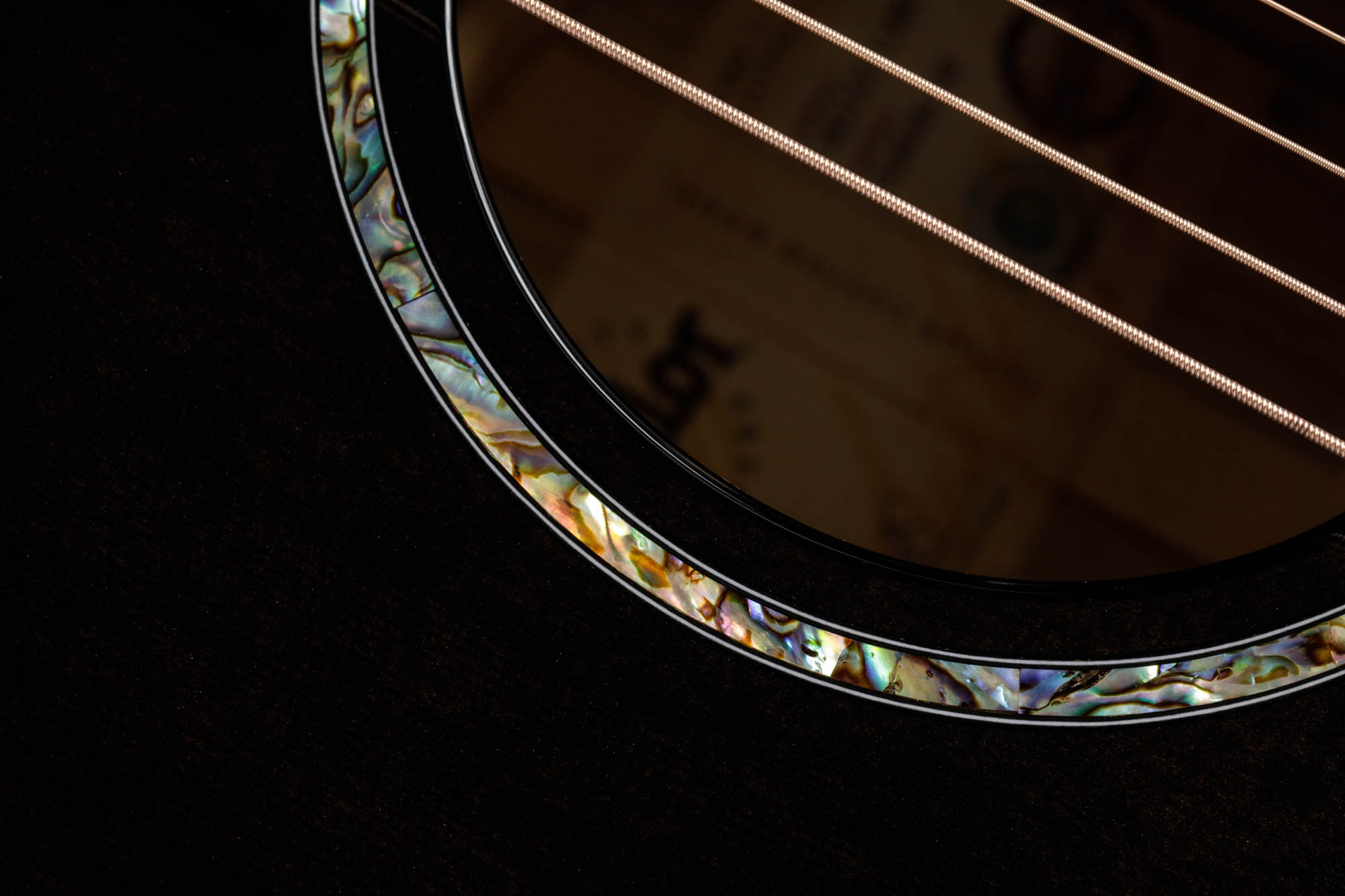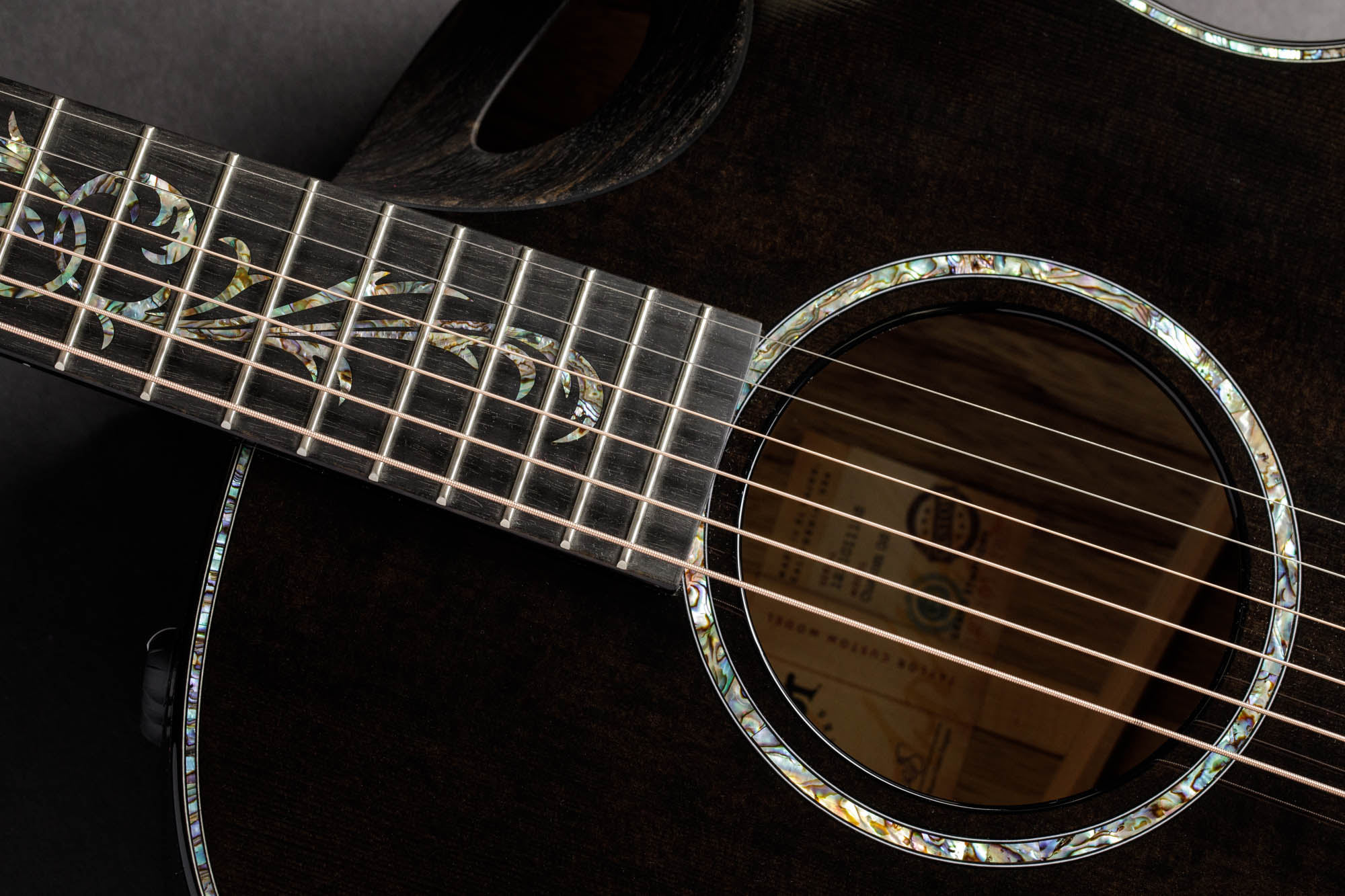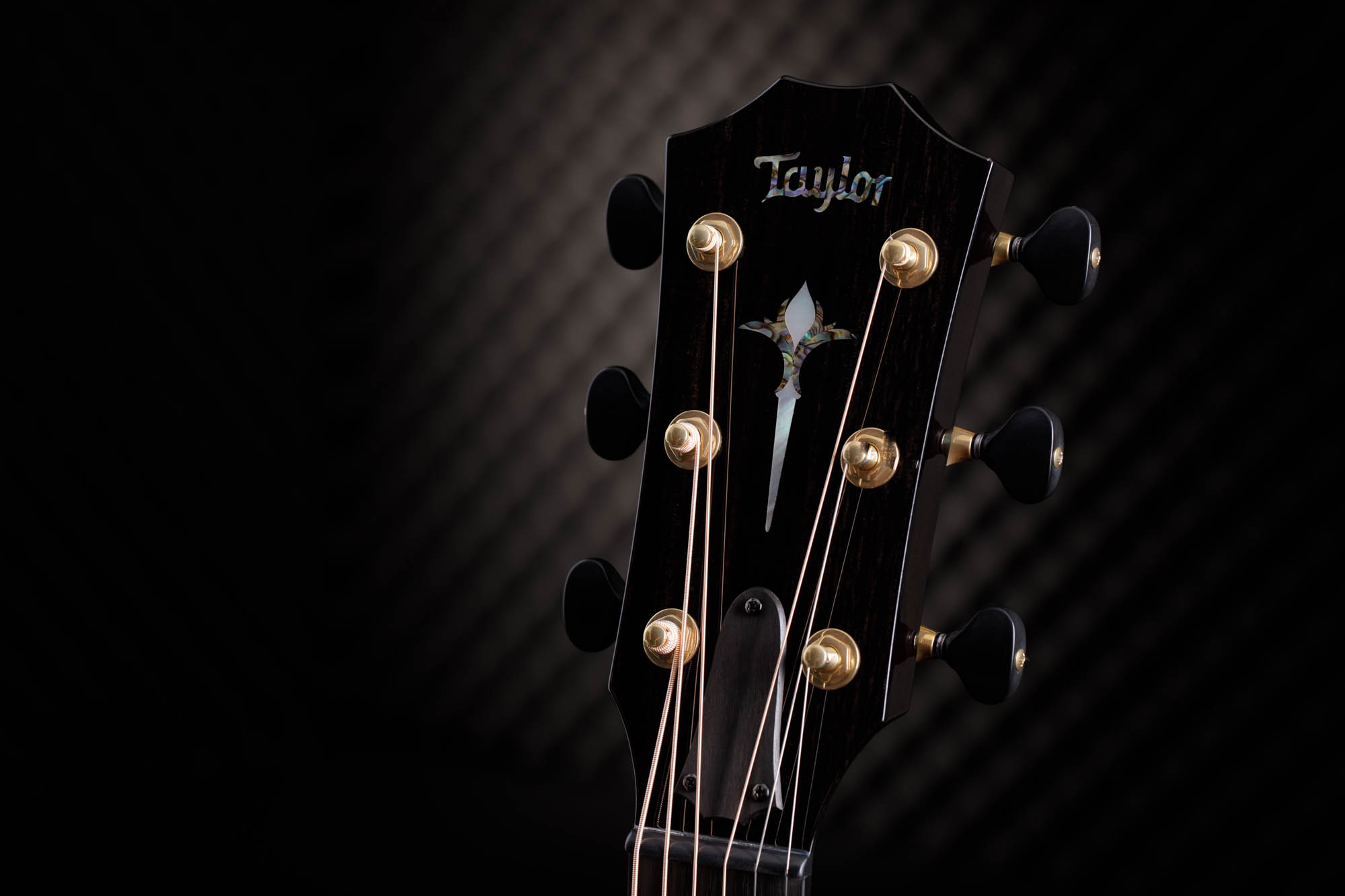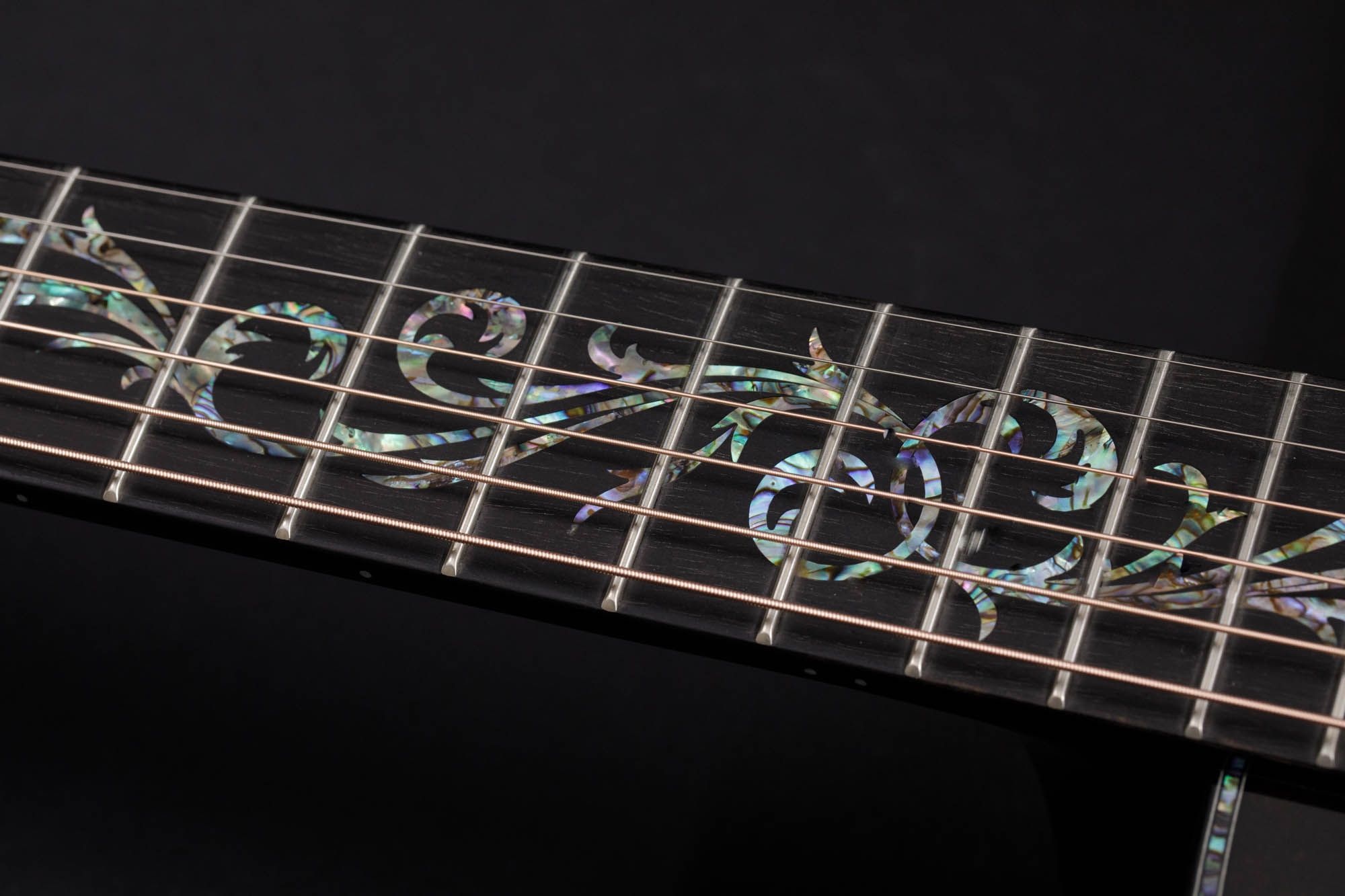 Custom T5z (#19)
Body: Sapele
Top: Quilted Big Leaf Maple
Appointments: Black binding with green abalone edge trim, Byzantine fretboard/peghead inlays in green abalone, stained bone bridge pins with green Australian opal dots, glossy Supernova edgeburst finish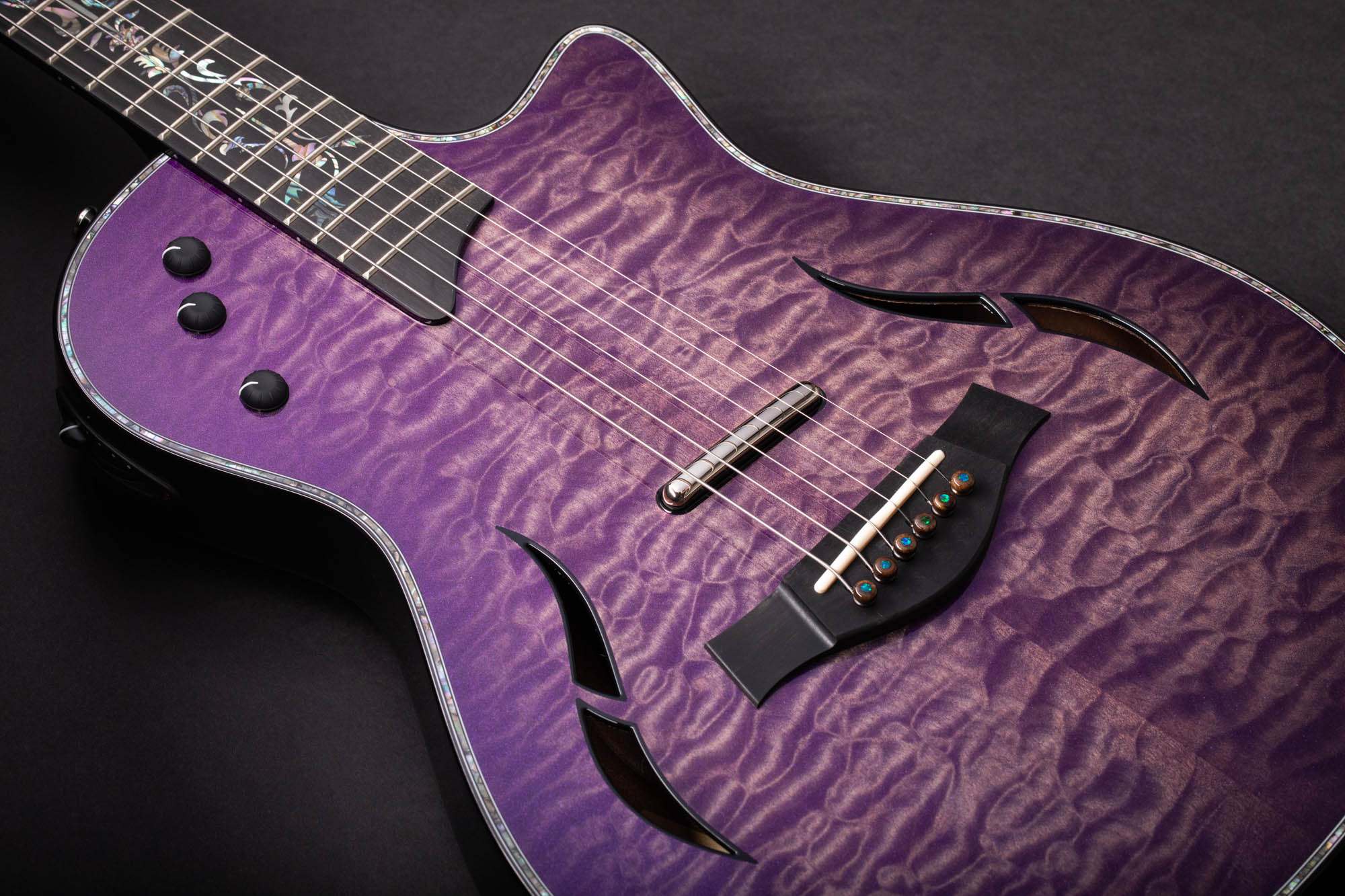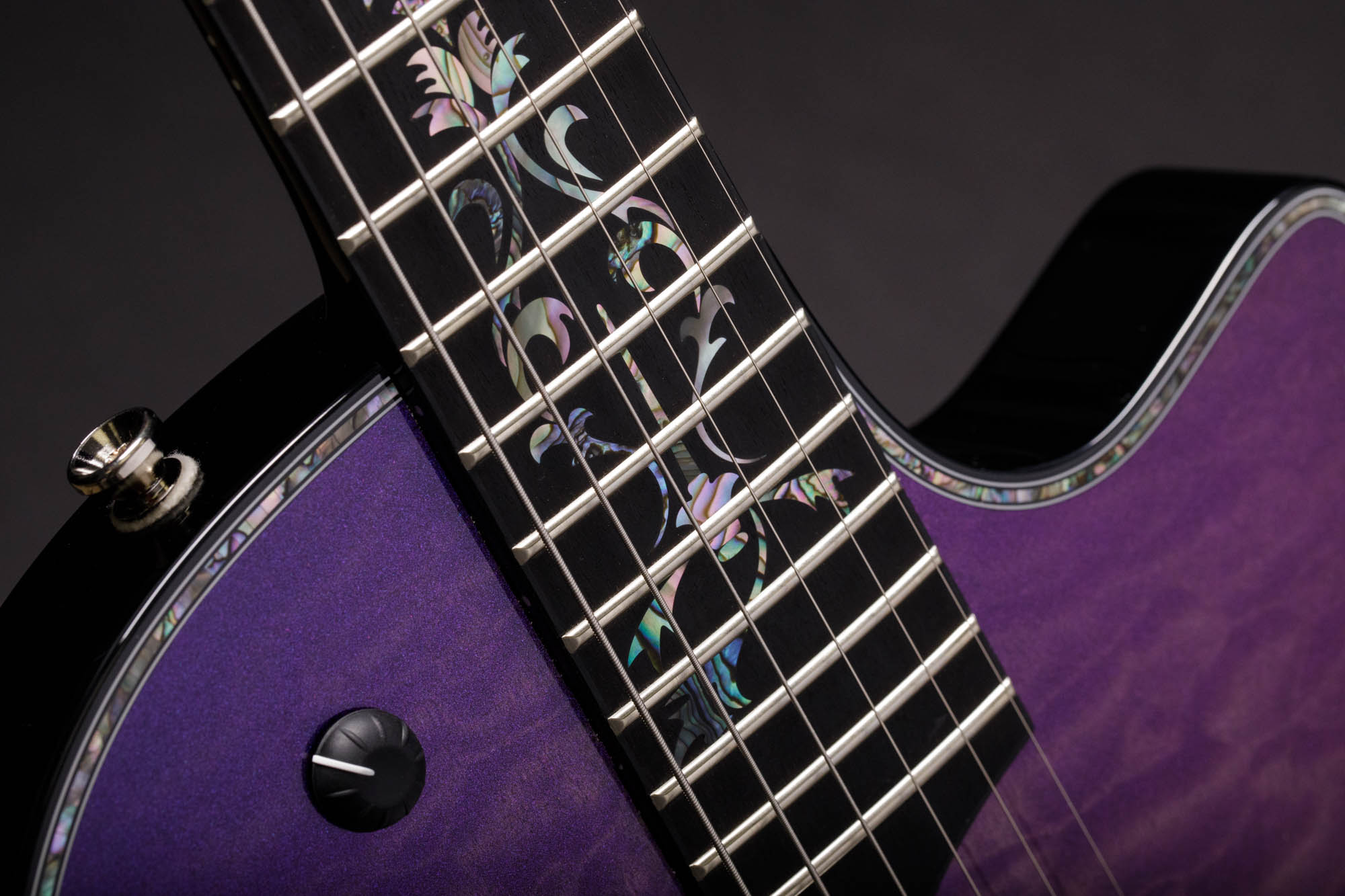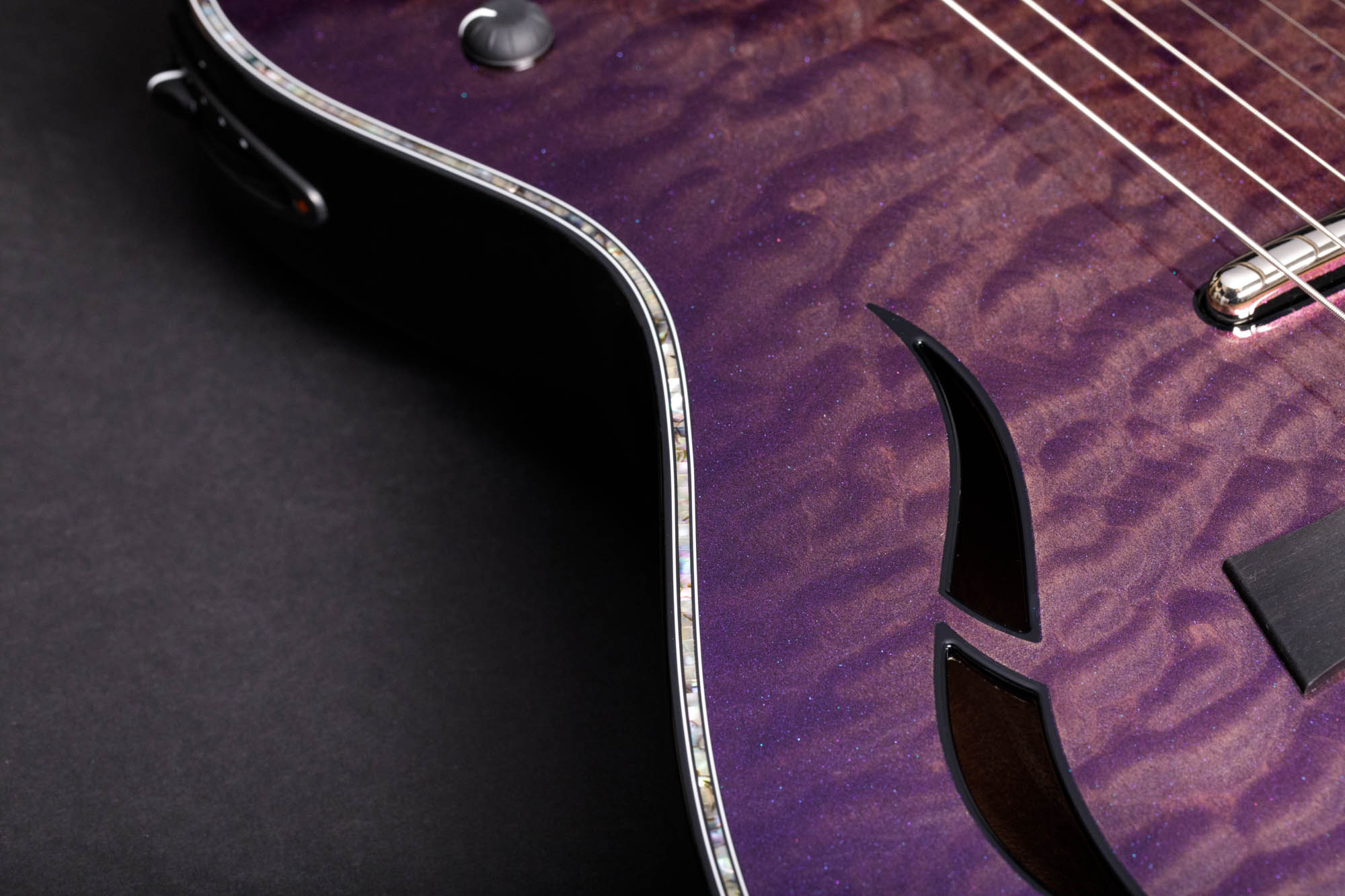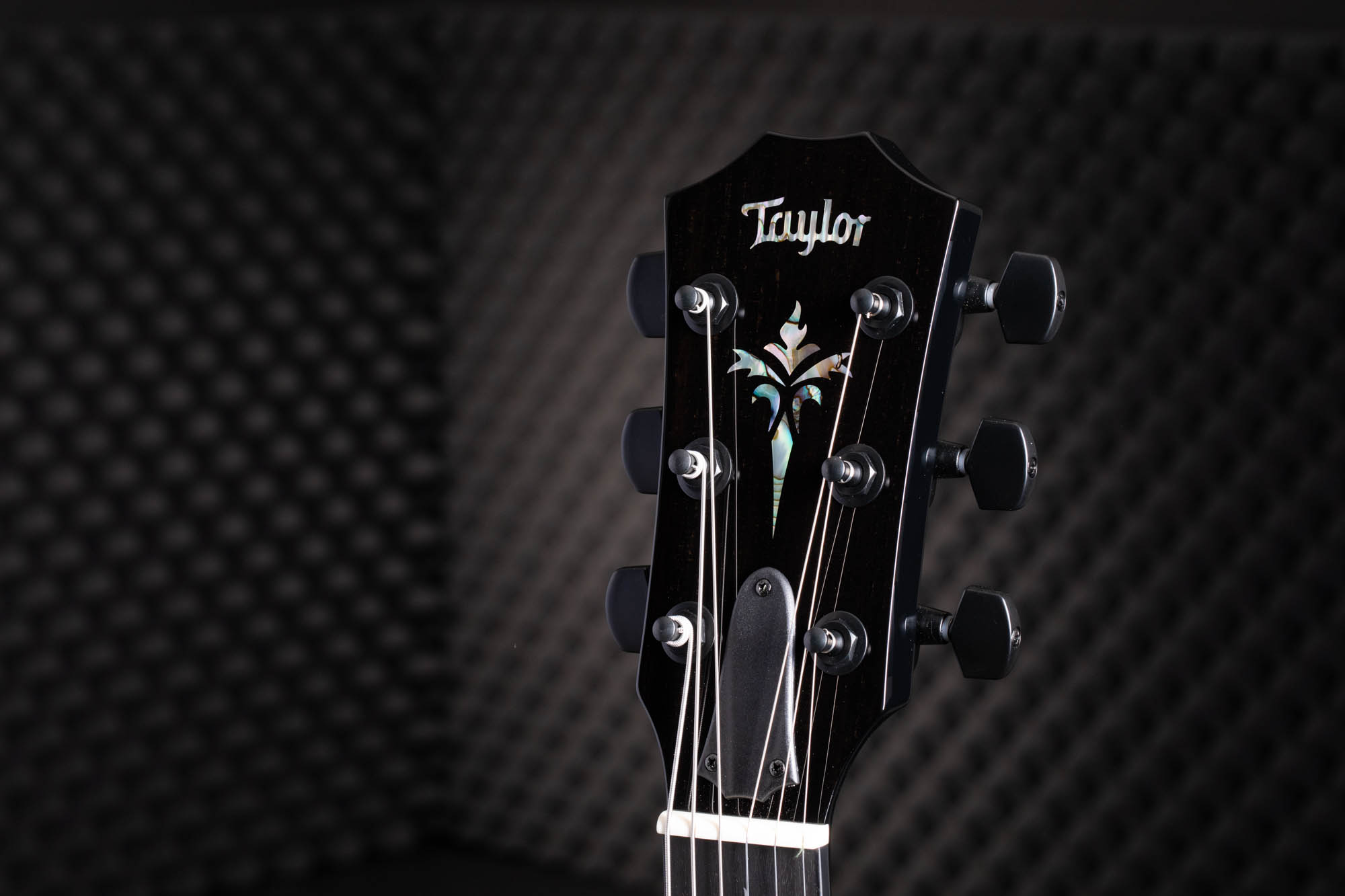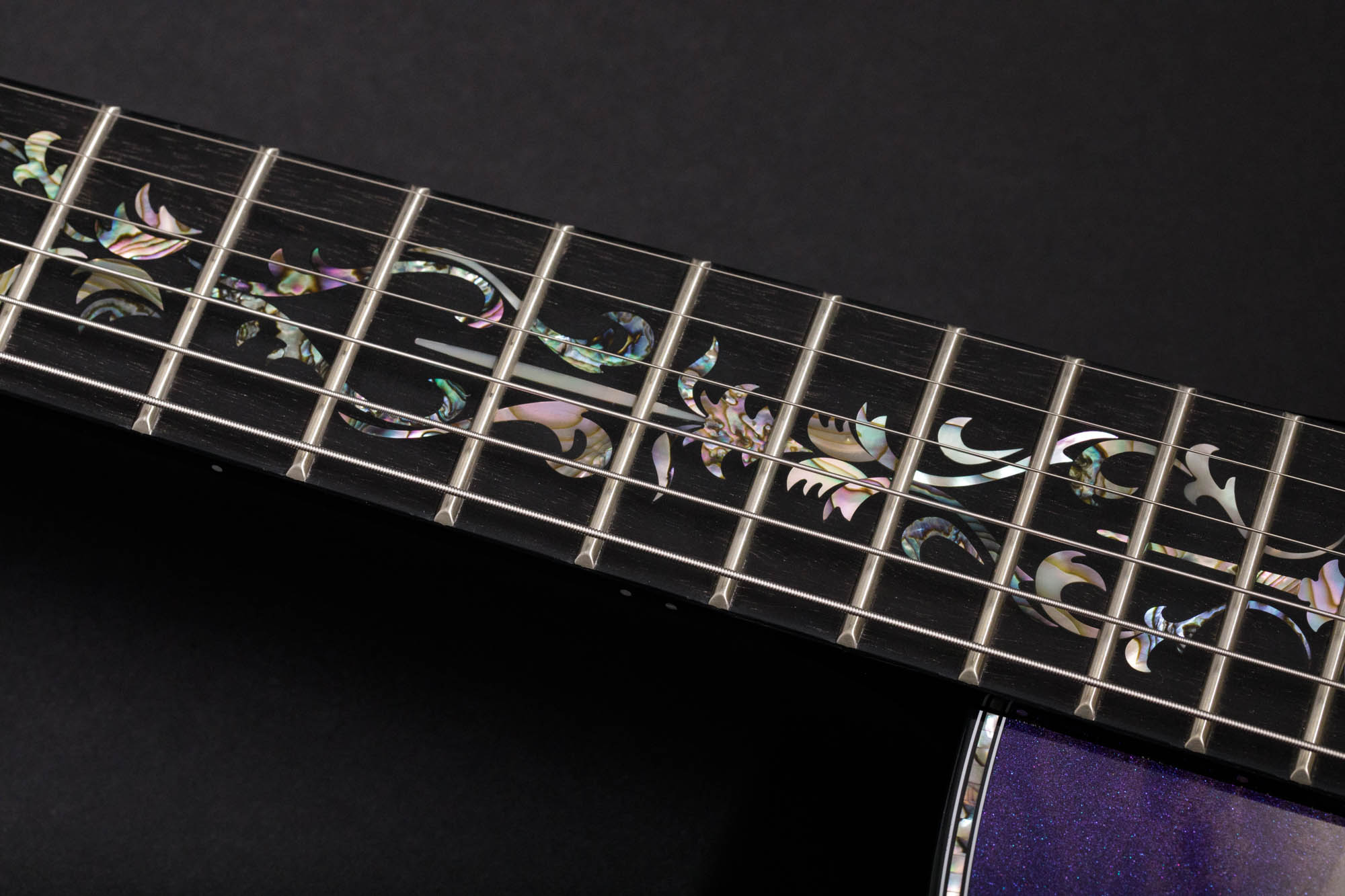 Custom Grand Auditorium (#27)
Back/Sides: Indian Rosewood
Top: Sinker Redwood
Appointments: Bloodwood binding and armrest, single-ring paua rosette, Leaf fretboard inlays in paua, stained bone bridge pins with red Australian opal dots, Silent Satin finish with shaded top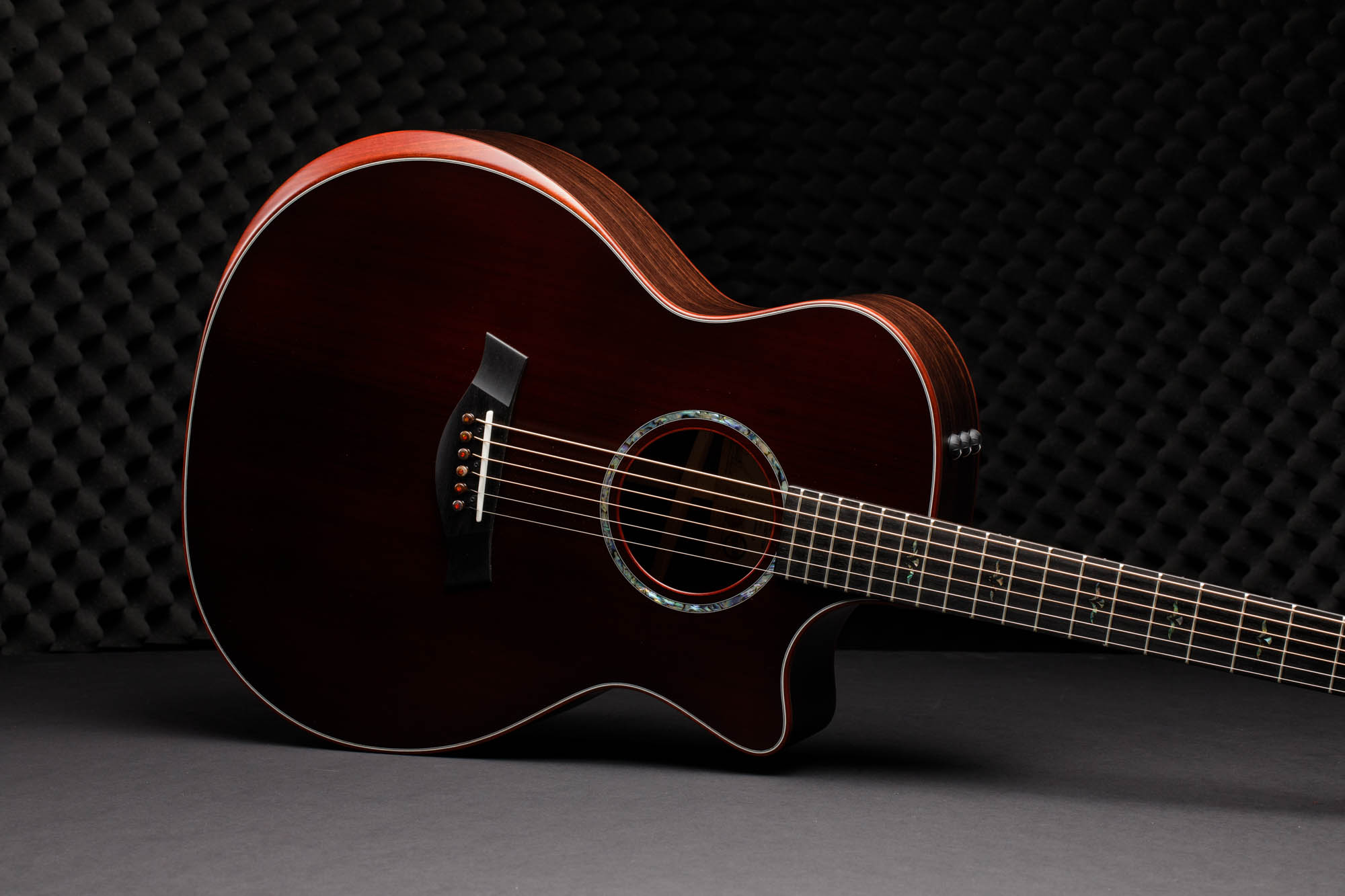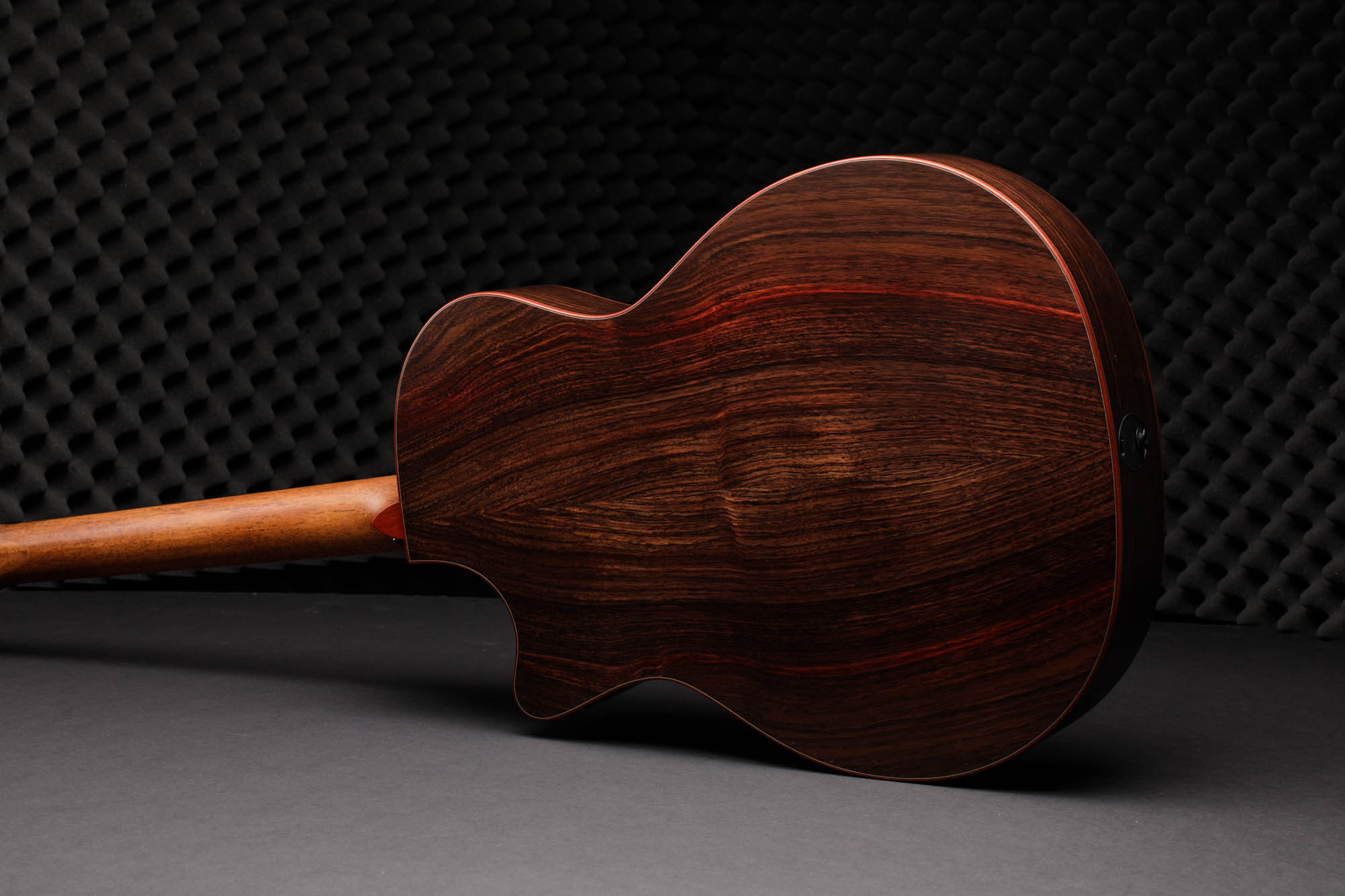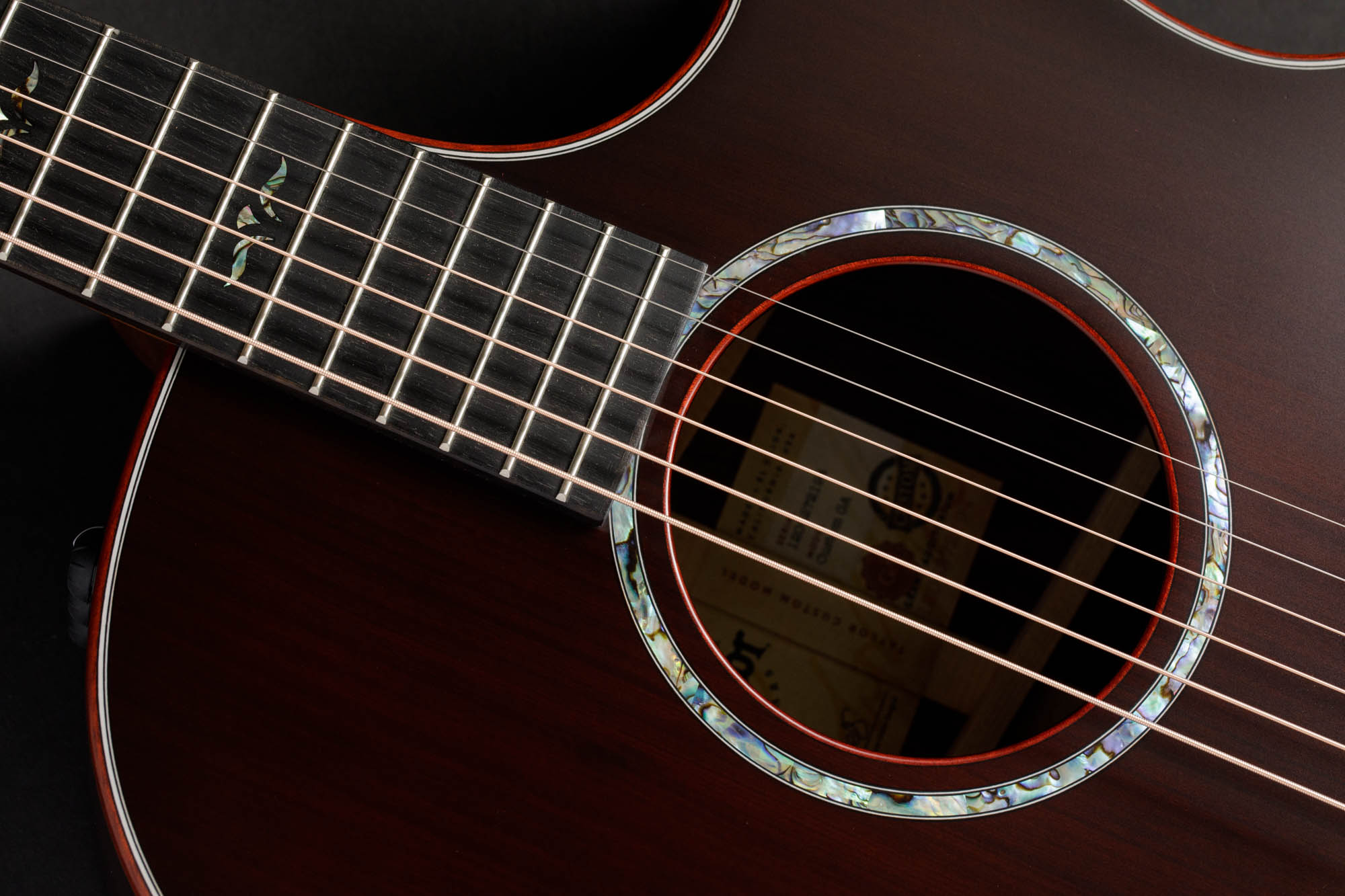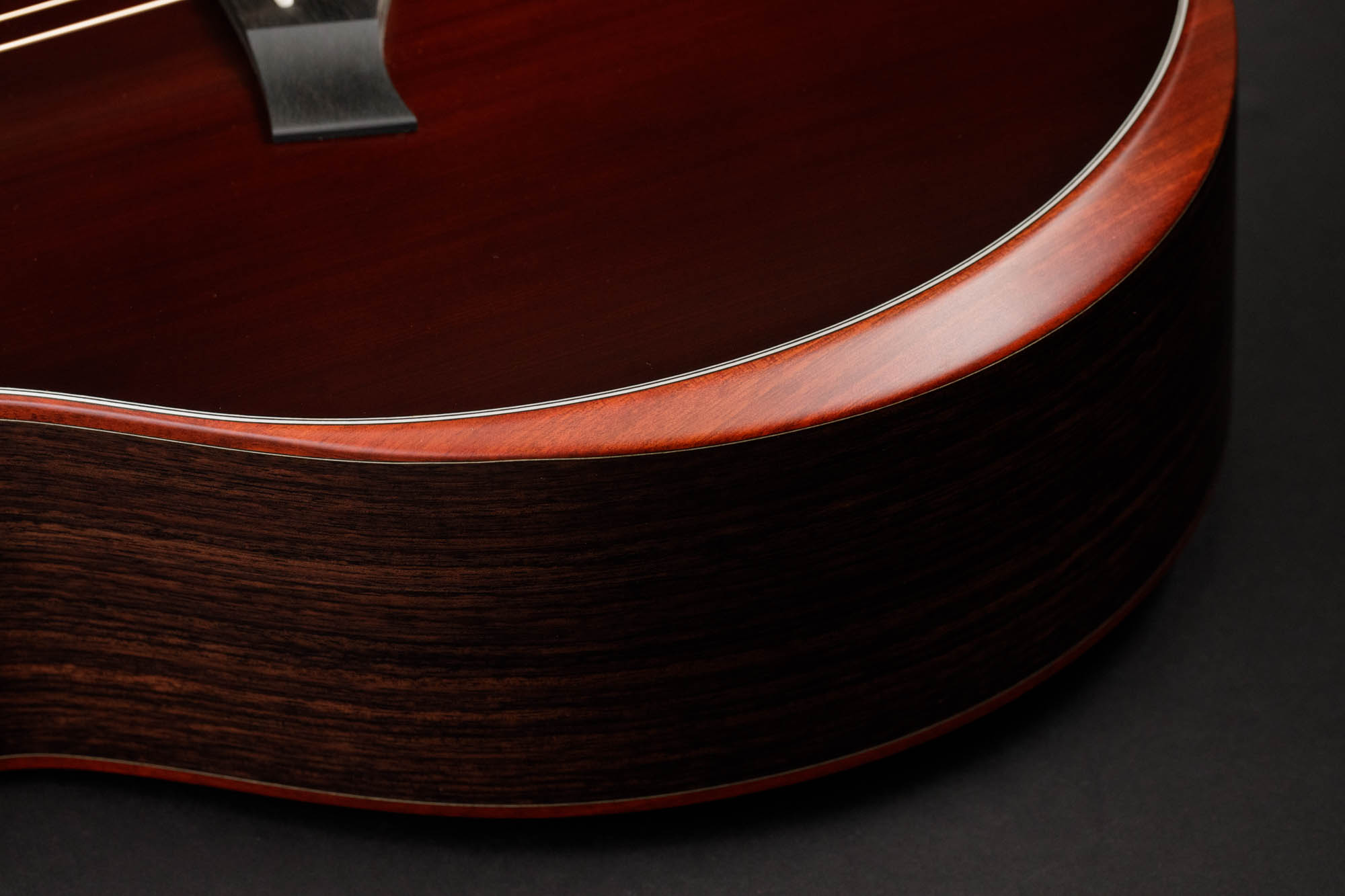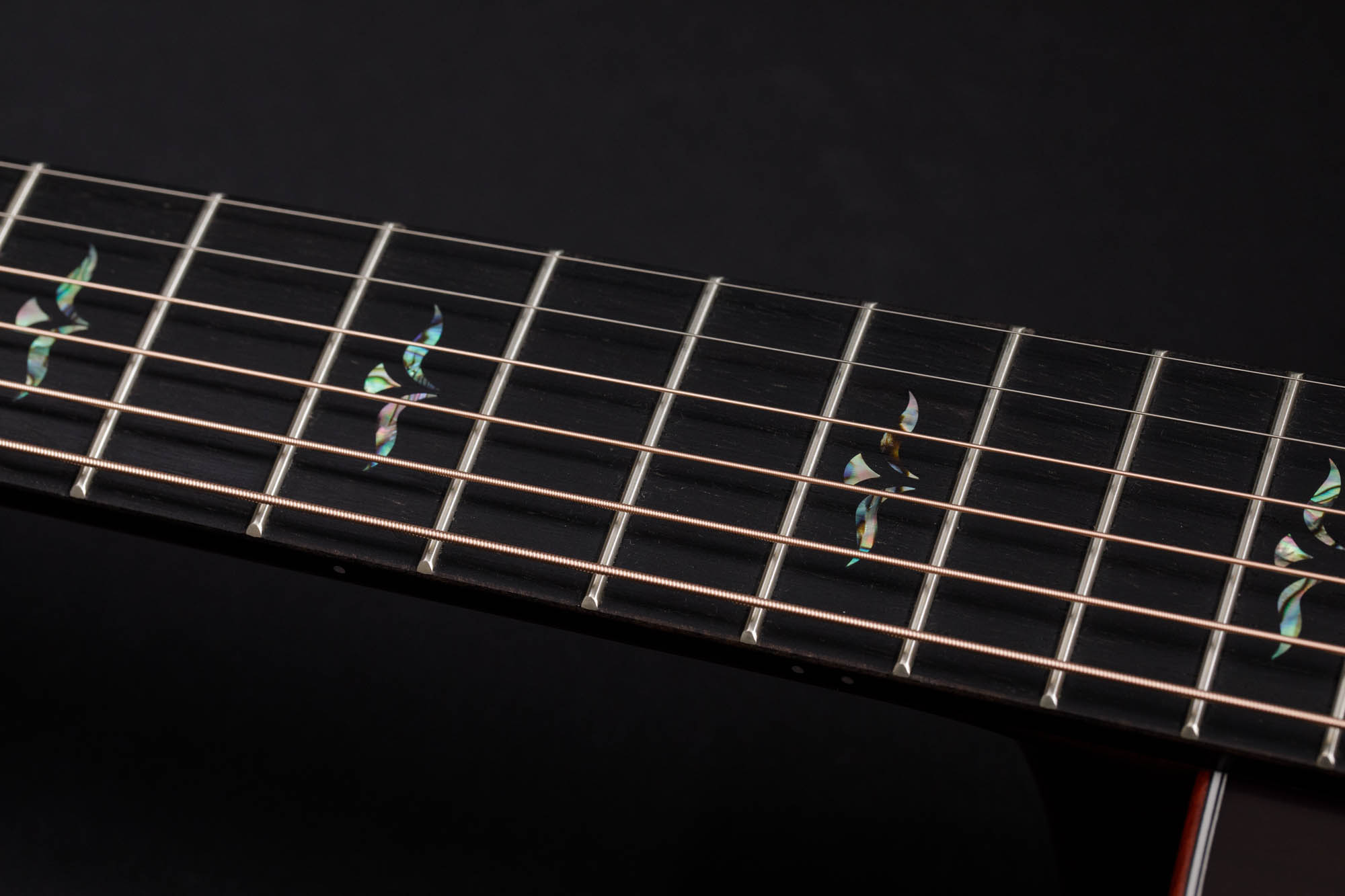 Custom Grand Symphony (#28)
Back/Sides: Figured Blackwood
Top: European Spruce
Appointments: Bloodwood binding and armrest, single-ring bloodwood rosette, Running Horses fretboard inlays in maple/koa, Gotoh 510 tuners